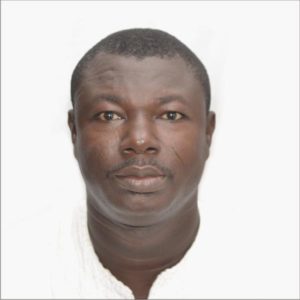 The President of the College for Community and Organizational Development (CCOT), Dr. Gabriel Benarkuu has said has said that the level of crime and wrong doing is in the increase in our society and that most often, the offenders are people who leave with us in our various homes and communities.
Dr Gabriel said they are working in collaboration with the Police Transformation office to ensure they implement the Community policing.
Speaking to Bole based Nkilgi Fm on the aidelines of the programme on Tuesday 13th August, 2019, Dr Gabriel explained that people have credible information to feed the security personnel to apprehend these people but due to our social setups, people are not willing to volunteer information and it is in this view this, the College for Community and Organisational Development in collaboration with Ghana Police Service with support from Hanns Seidel Foundation organised a workshop at Sawla in the Sawla Tuna- Kalba District on "Community Engagement on citizens friendly Policing for safer communities".
Opening the workshop at Sawla- Tuna- Kalba District Assembly Hall, the District Chief Executive (DCE) Mr Lawal Tamimu commended the organisers and donors for selecting Sawla as one of the beneficiary district. He said aside from the numerous arm robbery attacks in the district, Sawla district is peaceful. He urged citizens of the district to embrace the program and pledged their commitment to the program.
The National Coordinator of Community Engagement on Citizens Friendly and Policing Safer Communities at the Police Headquarters in Accra Sergeant Samuel Naweriba said the work of the Police is share responsibility hence the need for community members to volunteer information to assist the police.
Sergeant Samuel said Sawla is the first District the programme is starting and that they are seeking collaboration and partnership with Community members for effective policing, securing our communities and ensuring that all citizens go about their daily activities in peace.
Source: nkilgifmonline.com