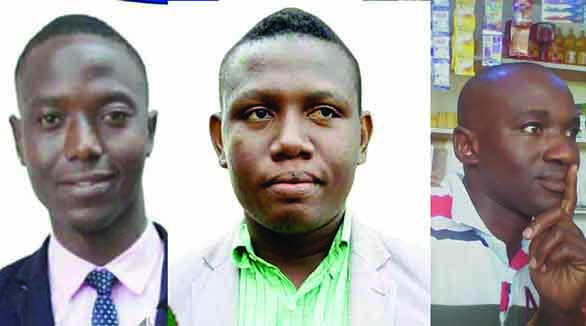 All is getting set for one of the hottest contest in the impending District Assembly Elections in the Bole District (Savannah Region) at Nyimange, a community in the centre of Bole township.
The incumbent Assembly Member for Nyimange Electoral Area in Bole, Hon Mohammed K Alhassan promised to serve the people of Nyimange Electoral area better when given the second chance to represent them at the Assemblyman once again.
Hon Alhassan in an interview with Nkilgi Fm's Reporter Abdulai F Abudu Jnr elaborated on his numerous achievements for the past four years stating the construction of the ultra Modern toilet facility to serve the community.
According to him, he deserves a second chance since he has demonstrated in this limited period that he is capable of handling affairs well to the best of his ability.
But Sulemana Sandu who is popularly called Afoko says the incumbent Assemblyman Alhassan Mohammed has done well and should allow him to continue. Speaking to Nkilgi Fm Afoko said he will contest as Assembly man for Nyimange explaining that he will perform better as an Assemblyman.
Sulemana Sandu said being an Assemblyman is not about putting on suits and hanging bags but being ready to partake in all communal activities including helping people to build houses and going to the cemetery to dig graves. He said Nyimange have issues with water and he will help to solve then problem.
Another person who has declared his intention is Mr Alhassan Ishaq.
Mr Alhassan who is a Tutor at the Bole Senior High School has declared his intention and wrote thus;
"After several consultations amongst a cross section of opinion leaders and some Youth Groups within the Nyimange Electoral Area, I am happy to announce to the Electorates, the Elders and Youth of Nyimange, that by the Will of Allah, I will be contesting for the Assembly member for Nyimange Electoral Area when nomination is opened for the District Level Elections.
It is time for me to serve my people (Nyimange)".
Source: nkilgifmonline.com