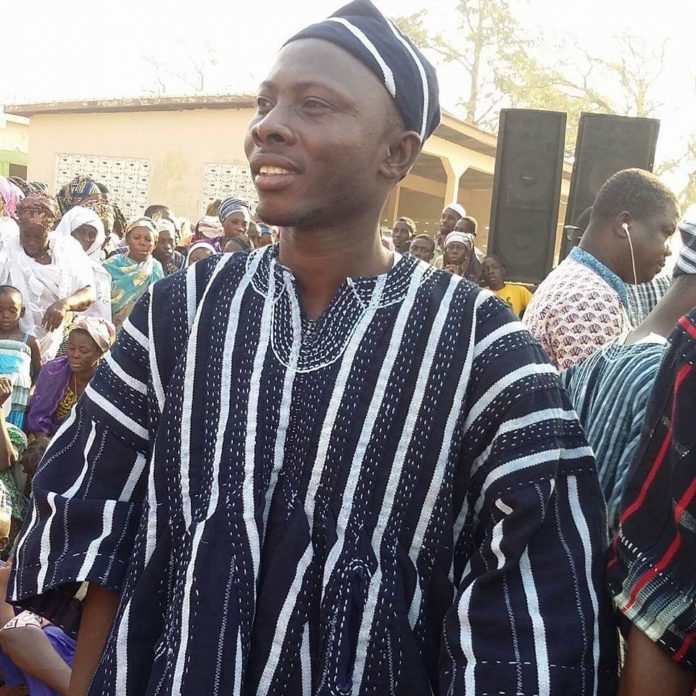 Good day sir. I am reading from several tabloids in and out of Ghana in which you are described as the new hero in town. The reason being that you are the only bold person who has swiftly replied President Mahama and has even described him a "liar" after he made a statement in relation to the 250 Medical Doctors who were sent to Cuba to be trained some 6 years ago. President Mahama in his speech at the Eid Prayers with the Al-Sunnah sought to imply that the Muslim girls who were part of the 250 students sent to Cuba in 2012 was a deliberate action taken by him and the NDC government at the time to get more female Muslims trained as doctors so they can attend to their Muslim sisters and mothers who somehow need some privacy with their medical information per the Islamic doctrine. How does this statement attract such a politically tainted reply from a Director whose only job is to ensure the delivery of health service to the ordinary Ghanaian with speed? Since when has Dr Nsiah assumed the position of a PRO of the Ministry of Health or a spokesperson of the government?
The arrangement to train 250 medical doctors in 2012 wasn't just an isolated program but a designed one aimed at addressing several challenges from the deprived districts to our urban health facilities. The program which was arranged and coordinated by H.E. Former President John Mahama at the time was aimed at localizing the Doctor distribution in the country which was why the students were chosen at the District levels. So each trainee after completion will be posted back to his/her District or a deprived District begging for doctors.
The question is, were female students selected from the Zango communities? Was it a deliberate action to get them trained and posted to their own communities to offer such medical services to their sisters and mothers? If the answers to these begging questions are yes, what is the point of Mr Nsiah then? But who even said the said girls were sent to be immediately trained as direct specialists? Is it not common knowledge that all medical doctors are trained as general practitioners before going for their specializations? Was it not part of the program for the 25 or so girls to be trained first as general practitioners and then further given special training as gynecologists? So why the rant Mr Director General?
But is Mr Nsiah aware that since his appointment in March 2017, the doctor to patient ratio as we speak still stands at 1 doctor to about a 10,000 patients? Is he aware after his appointment as the Director General there are still hospitals that do not have up to 70% of their bed needs? Is he aware that most of the hospitals President John Mahama built are not operating since 2017 when he was appointed as a Director General? Is Dr Anthony Nsiah aware that the doctor to patient ration in Upper West Region is about 1:14,310? As we speak today, the Ridge Hospital Hospital was supposed to be operating at an optimum of 620 beds but it's just operating at 420 bed because the government that Dr Nsiah serves is not committed to continue with the second phase as scheduled to have been completed in March 2018.
The following hospitals and projects started by HE John Mahama have been slowed or at worse left to rot:
The Military Hospital in the Ashanti Region
The BoG Hospital (completed but not operating)
Ghana Maritime Authority Hospital
Fomena Hospital
Salaga Hospital, and many others across the country.
Ghanaians had to rise and forced the Nana Addo government and the Dr Nsiah led GHS to open the $217m University of Ghana Medical Centre. I want Dr Anthony Nsiah to know that if there was a single regime in the 4th Republic that took the bold decision to expand infrastructure in the health sector then, the pointer will be on the 8 years of Mills and Mahama.
I thought Mr Nsiah would have reserved his energy to advice the current government to continue with the deduction of 10% from the salaries of appointees to continue with the CHPS project. Or maybe propose to the government to remove the capping from NHIS accruals to free the system to pay healthcare providers who are owed several milion of Ghana Cedis since Dr Nsiah took over office in March 2017. I thought by now Dr Anthony Nsiah will be interested in expanding the existing infrastructure to absorb the many nurses and other health professionals who are wasting in the system. But he chose to do the PR work for a government which in opposition attacked former President Mahama for this very initiative of training these 250 students in Cuba in the first place.
If there was a problem with our health sector, I won't blame anybody but President Nana Addo for appointing PR specialists as health professionals. Get to work Mr Director General because maternal mortality is still high, Accra with a population of 5 million has only 3,400 beds in its 7 major hospitals and other hearth centers. Pregnant women are still carried on bicycles for several hours to access healthcare. Be reminded that the World Health Organisation required doctor/patient ratio is 1:1,320 and that of the Commonwealth is 1:5,000 but Ghana, my beloved country which Dr Nsiah serves as Director General of Ghana Health Service has 1 doctor attending to over 10,000 patients. These are the teething challenges we have which requires Dr Anthony Nsiah, his minister of health and other government officials to attend to and not engaged in talking.
But wait ooo, between Dr Anthony Nsiah and President John Mahama who is likely to tell a lie given the records of the current President (Nana Addo) and his VEEP relative to fabrications and twisting of facts for political expediency. President Mahama was the man who superintended over this initiative and he surely knows the details than a Director who only got appointed in 2017. Come again Mr Director General!
Shalom
Issifu Seidu Kudus Gbeadese