The Paramount Chief of the Bole Traditional Area, Bolewura Sarfo Kutuge Feso (I) joined Idul-Adha prayers at the St Kizitoes RC Primary 'A' school at Bole yesterday Sunday 11th August, 2019.
This years Eid prayer was peaceful and attended by hundreds of Muslims but under heavy security.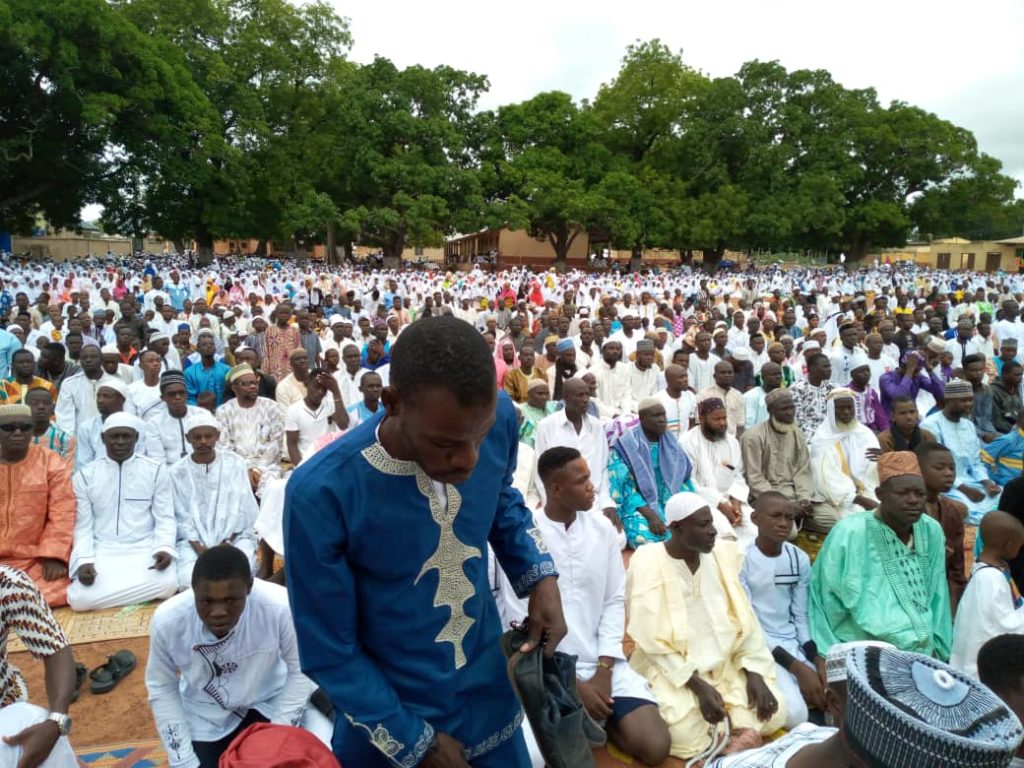 Speaking to Bole based Nkilgi the FM, the Bolewura thanked the Chief Imam and the people of Bole for a successful Eid prayers, and called for peace and harmony among the people of Bole Traditional Area.
Bolewura Sarfo Kutuge Feso (I) call on the good people of Bole, Chiefs and Queen mothers to exercise restrain at this difficult moment while stakeholders, the security agency, the leadership of the youth and government work for the possibly removal of the curfew imposed on Bole township and its environs as there is now peace in Bole.
Bolewura assured government of his commitment to peace and will at all times stand for peace in Bole Traditional Area.
Alhaji Nuhu Yusif Kamagtey who led the prayer on behalf of the Chief Imam of Bole prayed for peace in Bole.
The Member of Parliament (MP) for Bole- Bamboi said the people of Bole need to be commended for the peaceful atmosphere at the Eid grounds. He said the heavy security presence was good but hopes then people will without any security the next Eid prayer.
Source: Nkilgi 103.7Fm, Bole (Savannah Region)
Monday 12th August, 2019