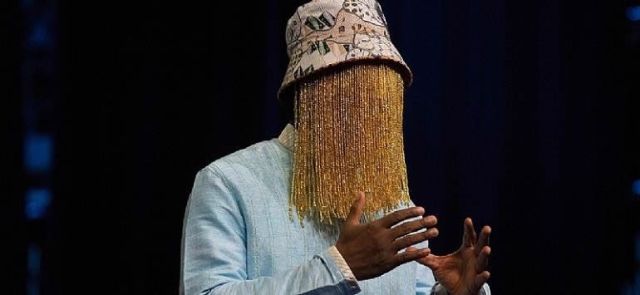 One of the world's most trusted undercover investigative journalists, Anas Aremeyaw Anas, has been voted among the 100 Most Influential Personalities (MIPS) from Northern Ghana in 2019.
Also mentioned alongside the globally acclaimed journalist are Vice President Dr Mahamudu Bawumia and former President John Dramani Mahama among other public figures.
The MIPS were selected through a public voting initiated by a Tamale-based media and development communications company, Rudder Communications (RudCom), and its subsidiary, SavannahNewsOnline.Com.
The initiative, according to RudCom's Executive Director, Joseph Ziem, is aimed at employing "the success stories of successful and influential citizens from Northern Ghana to inspire school children and other young people to dream big… [and] to whip up interest in reading amongst children."
The voting, which began on Tuesday July 2, 2019, is the first phase of the project. The second phase— which starts in August, this year— is to compile and publish the citations and biographies of all the 100 personalities.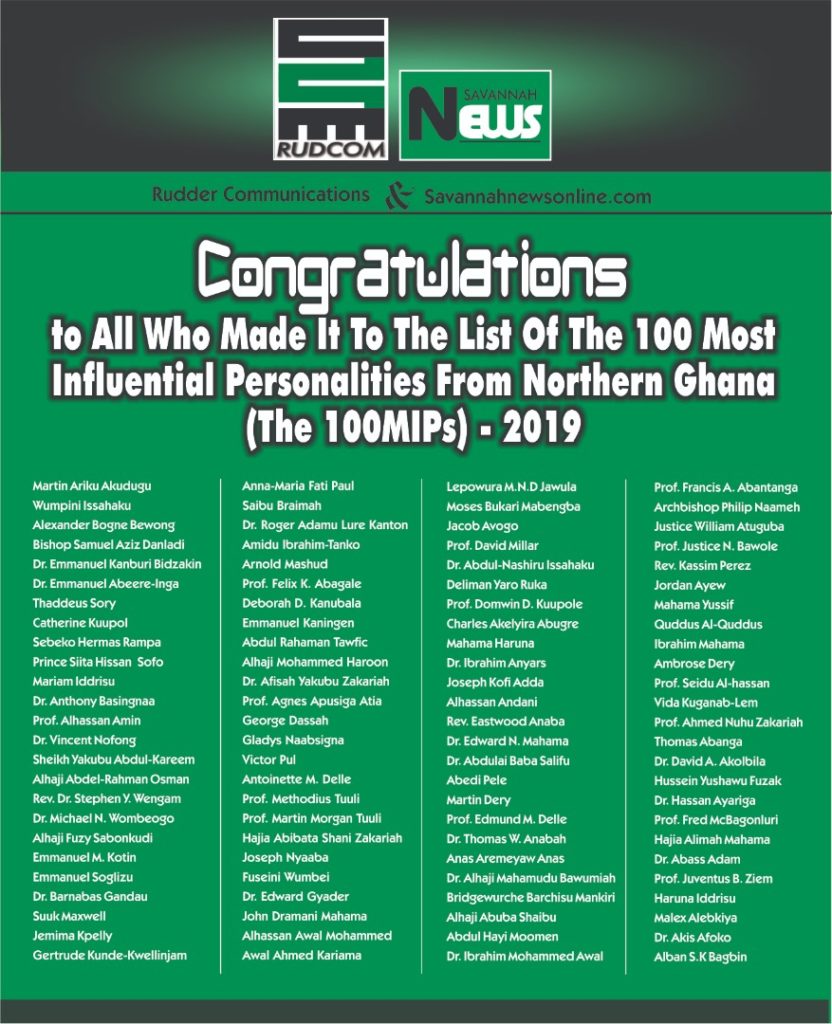 "We are now going to contact each of the 100 individuals and request for their curriculum vitae to enable us develop their citations. We will also write their biographies and publish them in what we call 'The 100 MIPs magazine'," said the Executive Director in a press statement released Friday.
He added: "Majority of those in school don't get that opportunity of having someone who's ahead of them in life to advise them on what subjects or courses to read in order to help them properly decide on their future profession or career. And we're certain that the biographies and autobiographies of each of the 100 personalities, which would be published as a magazine, would greatly influence our younger ones positively to decide which career path to chart, what challenges they are to expect in life and how they can overcome such challenges among others."
RudCom is registered and incorporated as a company limited by guarantee with the Registrar General's Department under Ghana's Ministry of Justice with registration number CG087852017.
It also engages in Journalism and media training, mentorship for mid-career and up-and-coming professionals, public awareness creation and education on any relevant social issue. It also builds the capacity of young people in leadership, career and skills development among others.
Its main subsidiary, SavannahNewsOnline.Com, is one of the leading online portals in Northern Ghana. It provides extensive news coverage on development issues with much focus on agriculture, climate change, environment, water, sanitation, health, education, business, politics and human rights.
Source: starrfm.com.gh