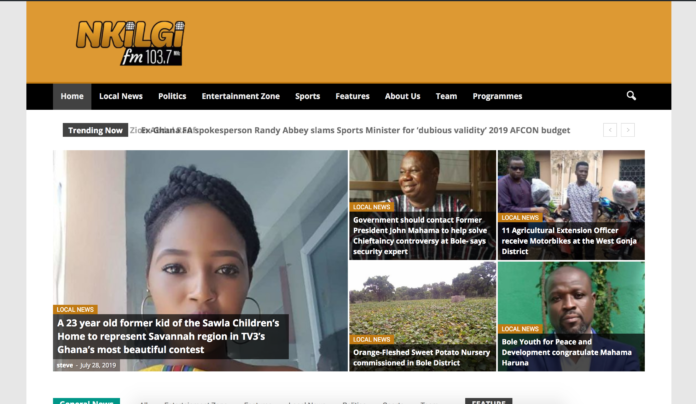 Bole based Nkilgi Fm has launched a website today 29th July, 2019 designed by Accra based Grins Communication (GrinsCom).
The General Manager of Nkilgi Fm Mahama Haruna speaking at the studios of Nkilgi FM said the website was designed after persistent calls from many people across the world to go beyond the Radio stations massive presence on social media and create a website so as to paste the many stories the Radio station carry each day for the benefit of everyone.
He said Nkilgi Fm hope to make their website one of Ghana's leading websites in credible general news and the number one information destination online especially on the Savannah Region of Ghana.
Many people have since been commenting on the website. The NDC Communication officer for the Savannah Region Malik Basintale said creating an website for Nkilgi Fm is a good and that it is an innovative step said and a means for progress and development for the Savannah Region. He hopes meaningful information will be the basis for the websites trend.
A follower of all stories of Nkilgi Fm Mr Yeboah Iddisah said the website is nice in outlook and easy to navigate.