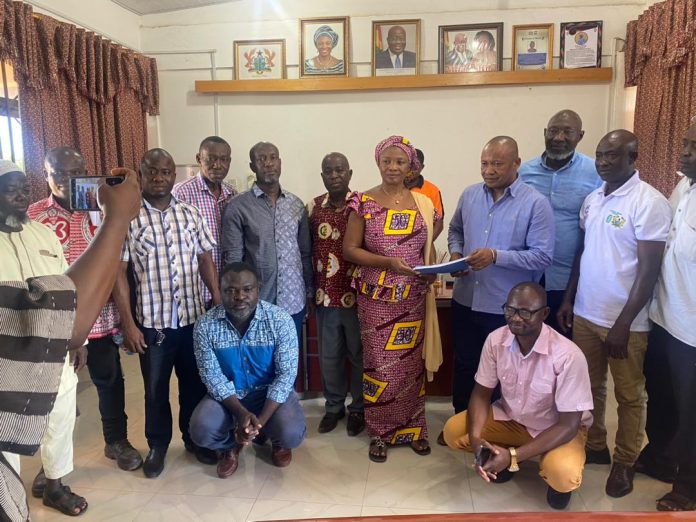 The Bole District Assembly in the Savannah Region on the 14th November, 2023
officially signed the Gulf of Guinea Social Cohesion Project (SOCO) agreement with a selected group of qualified contractors, who were awarded with various contracts.
According to the agreement, the projects are in two forms, which are the physical and soft projects.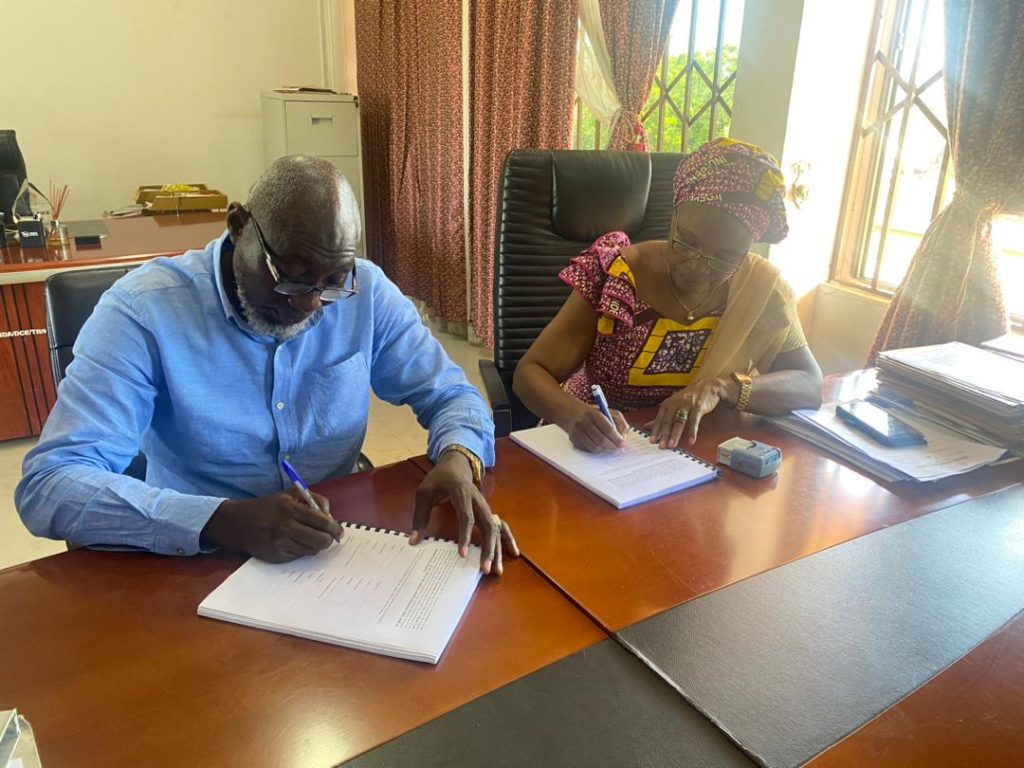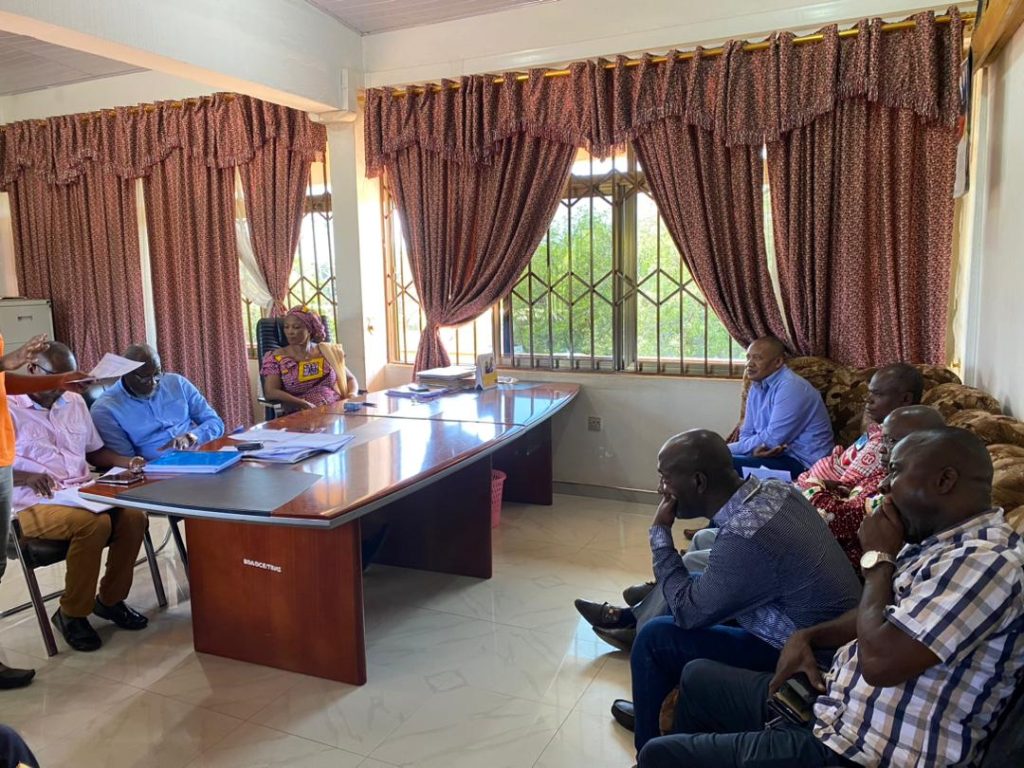 Speaking to Bole based Nkilgi Fm the District Chief Executive (DCE) for Bole, Madam Veronica Alele Heming said the contracts signed were for a duration of five years.
She said the physical projects includes a construction of 1№ 3 Unit classroom Block with an office, a store, a staff
common room, a 1№ 3 seater KVIP toilet, a 1№ 3 unit urinal, a supply of 105 metal dual desk, 5 wooden teachers' tables and chairs at Kalidu.
Rhe Bole DCE said the same physical project will be replicated at, Bonbontey and Ntereso communities in the district.
According to Madam Veronica Alele Heming, there will be the expansion and maintenance of a Shea butter processing center at Chache and that it will be wired with the construction of a fence, drying bay, a shed, 1№. 2-unit urinal, and 1№. 2-unit larine.
The DCE said there will be an expansion of Lorry park at Gbenfu -Phase 1. which is a big project to ensure that vehicles don't park at the shoulders of the road and at Dikataama, a
construction of siting, drilling and mechanization of boreholes with 1,000 litre capacity tank mounted on an elevated concrete stand, powered by solar system. With same constructions taking place at Gbebiri.
On the Soft projects, the DCE said, they will organize inter-cluster football gala in four clusters. (Cluster 3,5,8 & 9 under Mankuma,
Mandari, Maluwe & Tinga Area councils respectively) and that this is to foster peace and cohesion
among communities.
She said there will be a skills training in beekeeping for 30 people, soap making for 40 people, satelite installation training for 20 people,
tiling for 10 people and groundnut processing for 20 people for some selected youth from Gbenfu, Mandari,
Chache.
She said Cluster 5 will be under the Mandari Area Council, Banda-Nkwanta, Tinga, Sumpuoyiri and Cluster 9 will be under Tinga Area Council.
Madam Veronica Alele Heming said Maluwe Area Council will be Cluster 8 and
Mankumah, Kakiase will be under Cluster 3.
Source: nkilgifmonline.com