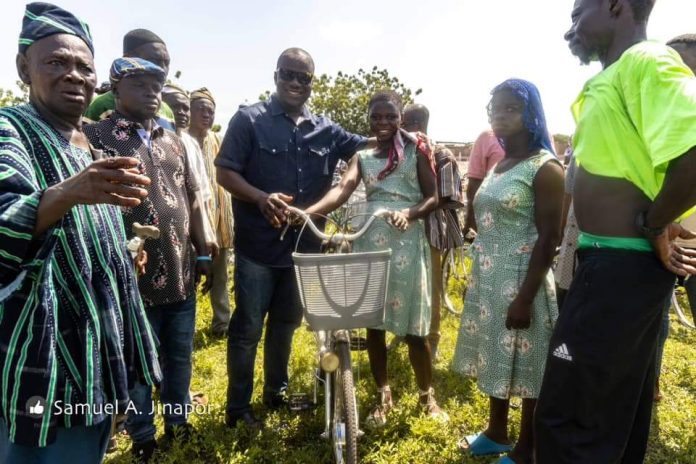 The Member of Parliament (MP) for Damongo Constituency, Hon. Samuel Abu Jinapor has on Friday 3rd November 2023 presented over 200 bicycles to students in and around the Busunu electoral area in the Damongo Constituency.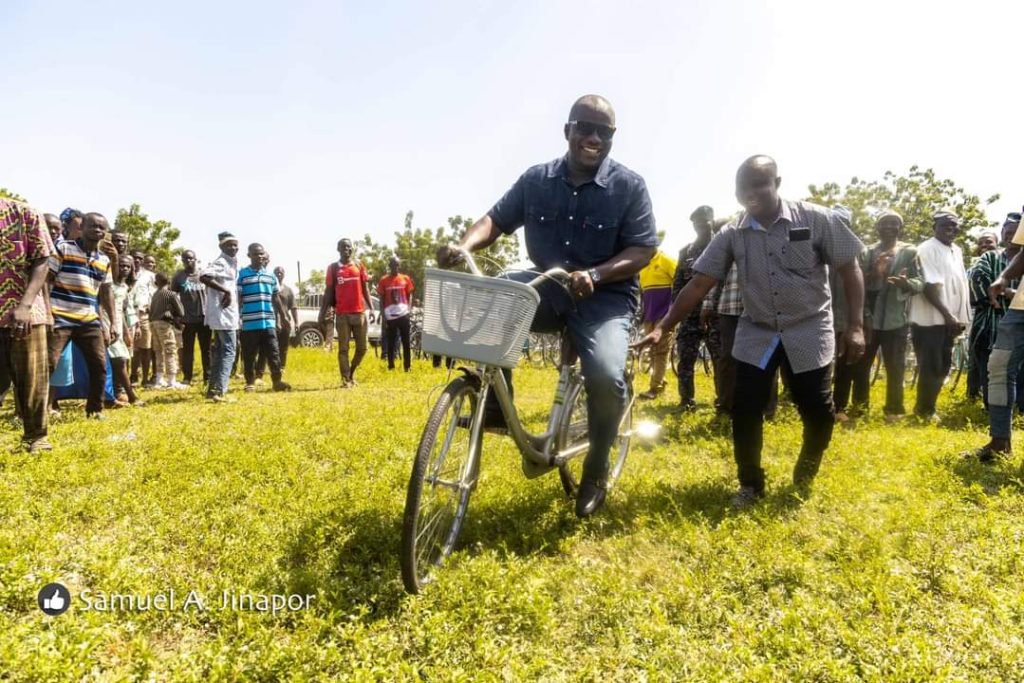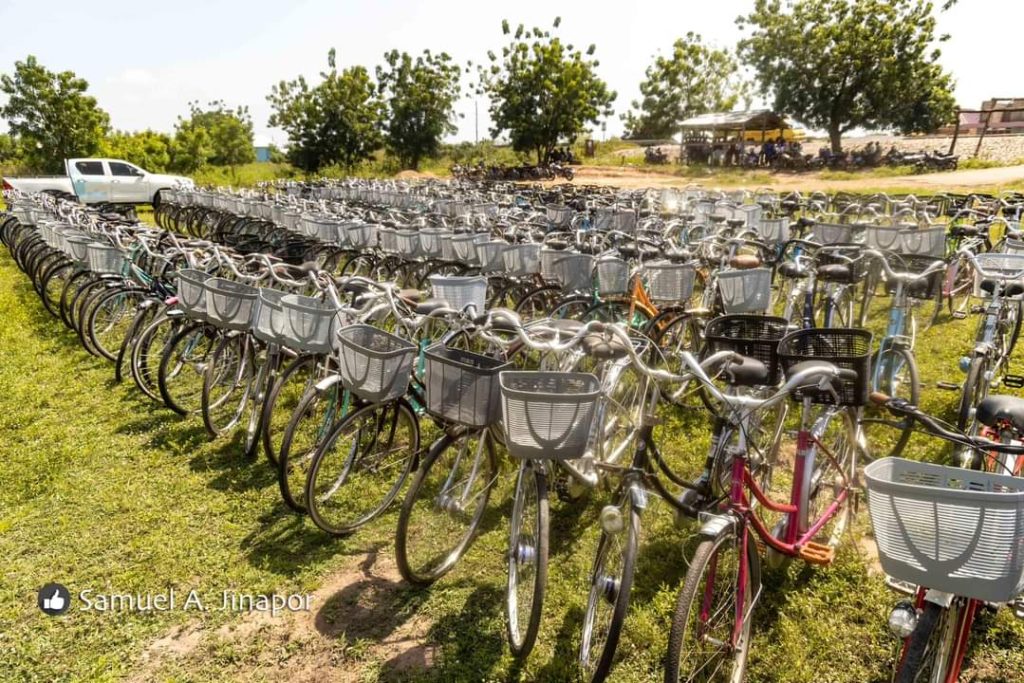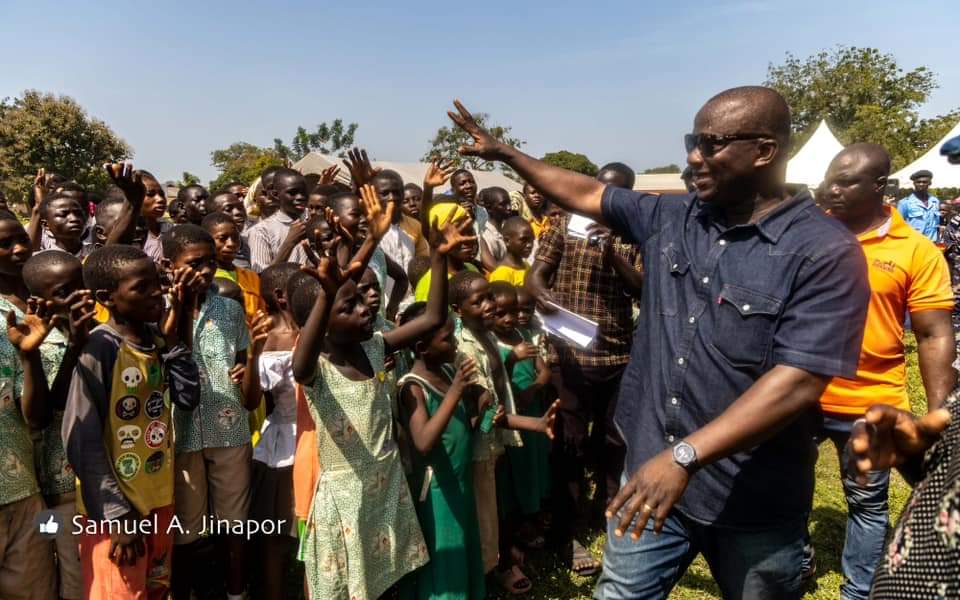 The donation which forms part of the MPs support to students in the constituency is aimed at reducing the stress students in the area commutes to school on foot on daily basis from the various nearby communities to access Junior High School Education in the Busunu township on daily basis.
The donation became necessary after the assembly member of the area Mr Dari Osman Thomas upon appealed to the MP to come to the aid of the students.
Hon. Samuel Abu Jinapor in a short speech during the presentation indicated his preparedness at all times for the growth of education in the constituency. He said he will do everything in his capacity as the member of Parliament to ensure all that is needs for the growth and improvement of education in the constituency is catered for since the development of every area is hinged on education.
He advised the beneficiary students to take good care of the bicycles for them to last longer. He further tasked them to use them for the intended purposes they are meant for.
Abu Jinapor said; "As someone who commuted several kilometers to access junior secondary education, I know the positive impact this intervention will make to the students who hitherto trekked long distances to school.
The Assemblyman for the Busunu electoral area , Hon Thomas Dari Osman on behalf of the people of his electoral area thanked the lands and natural resources minister for always attending to the needs of the8 people especially in the area of education.
He recounted the numerous support the Damongo MP extended to the area including the donation of dual desks some months ago to schools in the area. He said the people of Busunu are forever grateful to the Damongo MP.
Meanwhile, the MP has also commissioned a four unit accommodation block and a motorbike to the Langatere community to aide the teachers of that rural community near Busunu. Teachers accommodation in the area has been a major problem.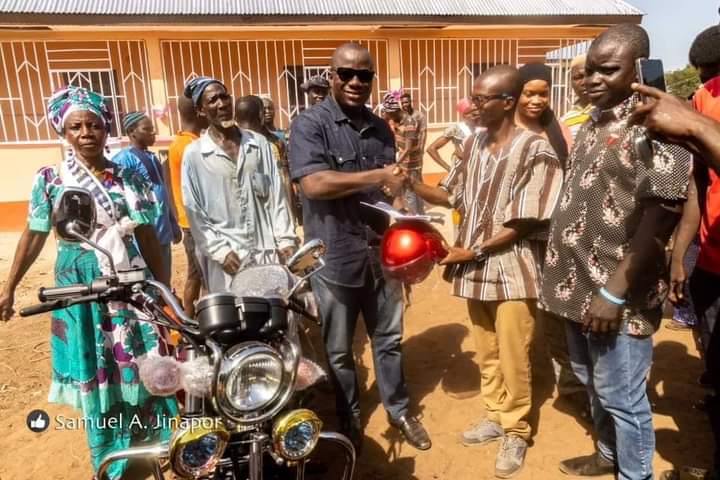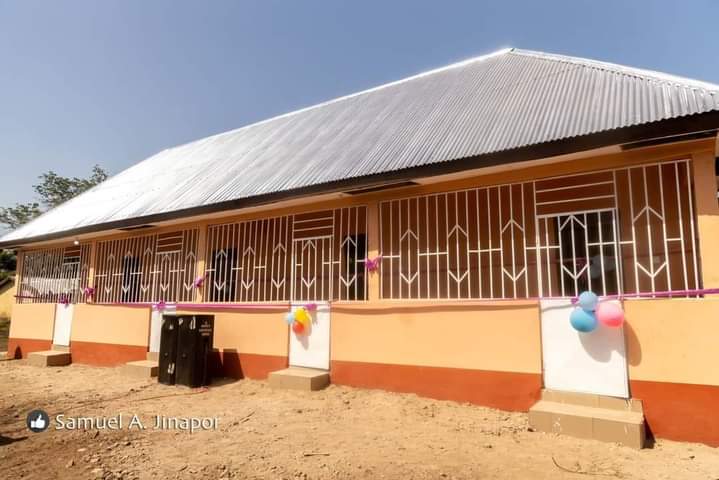 Source: nkilgifmonline.com