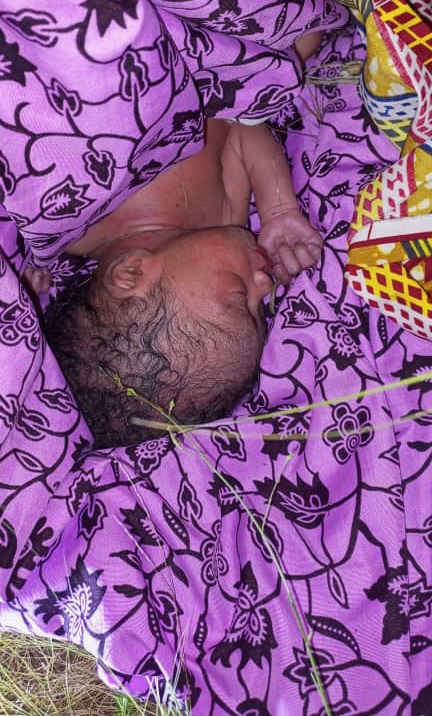 A newly born male baby was abandoned by the mother in the bush around the Bole CEPS barrier on the Bole to Techiman road.
The Assemblyman for the Choribang Electoral Area in Bole Mr Esunga Mohammed speaking to Bole based Nkilgi Fm said Mr Sheiriff Ganya who is a member of the Unit Committee of the Choribang Electoral Area in Bole where the incident happend, called in the night of Friday 27th October, 2023 and informed him how they found a newly born baby crying in the bush.
Hon Esunga Mohammed said before he could get there the mother of Sheiriff used a cloth to wrap round the baby to prevent ants from climbing on him.
The Assemblyman of the area said he then rushed to the Bole Police station to inform them about the situation. He said police officers and Reporter of Bole based Nkilgi Fm accompanied him to the scene where the policers after witnessing the incident gave the go ahead for baby to be rushed to the Bole District Hospital.
The Assemblyman commended nurses at the Bole District Hospital for the quick attention given to the baby who is currently doing well.
Hon Esunga Mohammed said this is not the first such an incident has happned in Bole and therefore advised women to use to protection instead of becoming pregnant, giving birth and throwing the babies away.
Source: nkilgifmonline.com