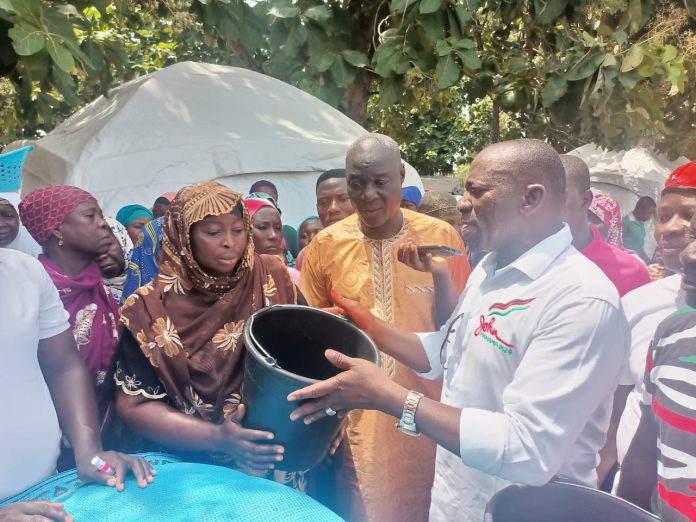 The Savannah Regional Chairman of the National Democratic Congress (NDC) Alhaji Imoro Seidu aka Man Blessing on 20th October, 2023, visited flood victims at Buipe in the Central Gonja District of the Savannah Region to sympathize with them and to present 300 pieces of mats, 100 buckets, 300 bags of sachet water and an undisclosed amount of money.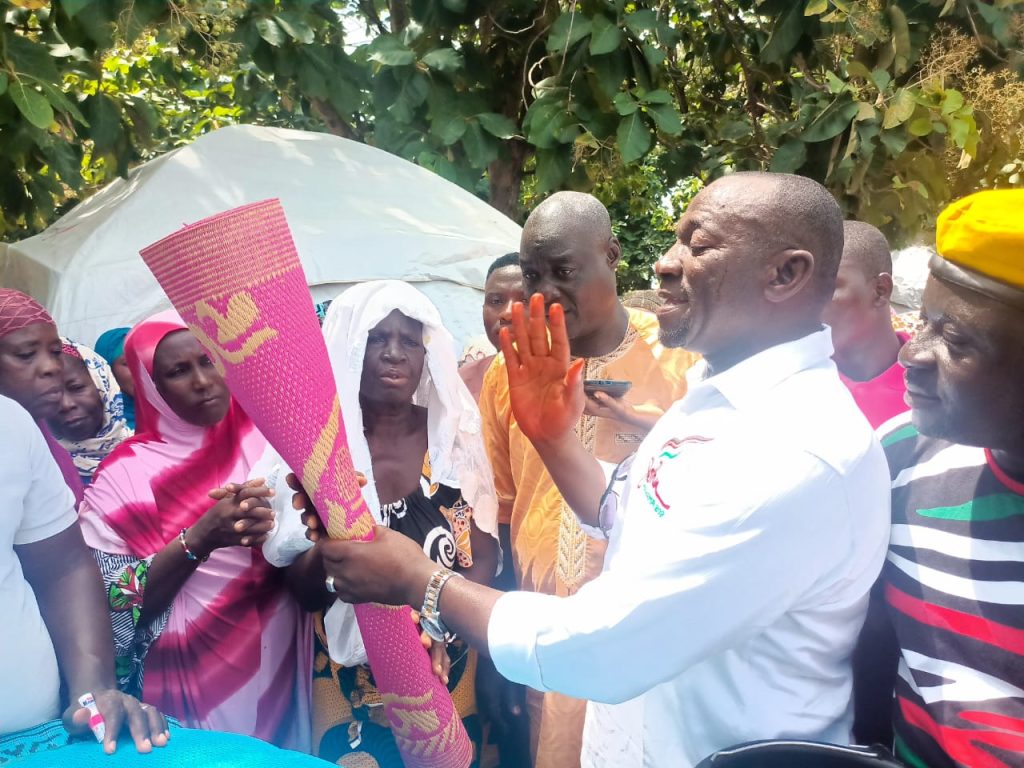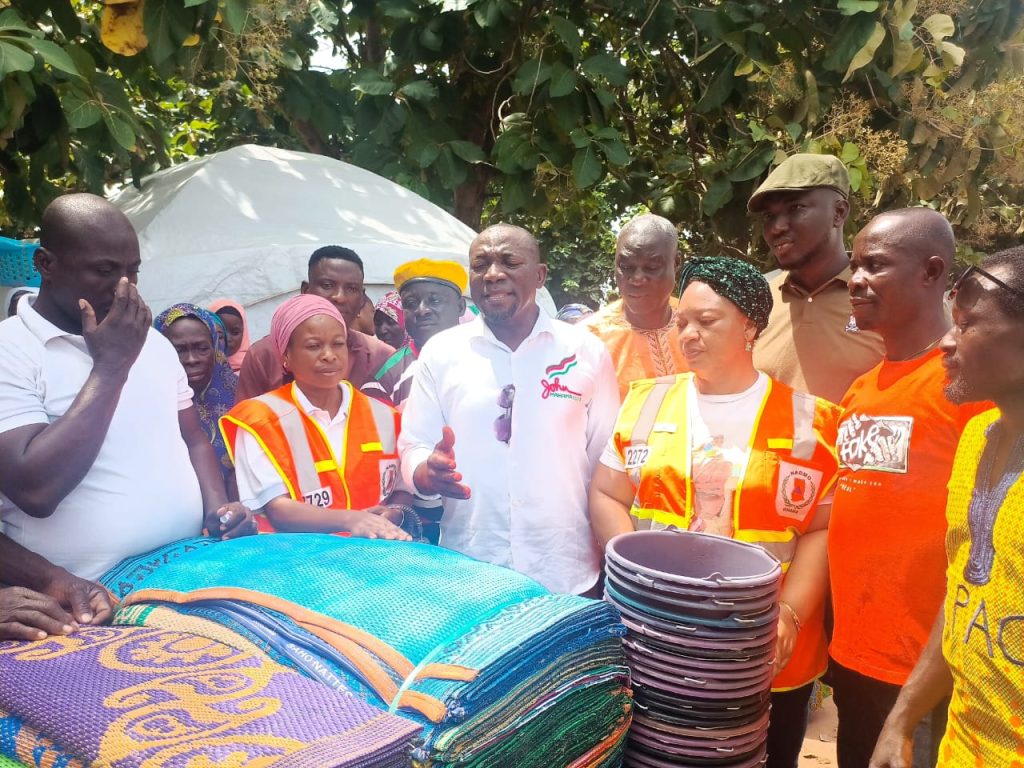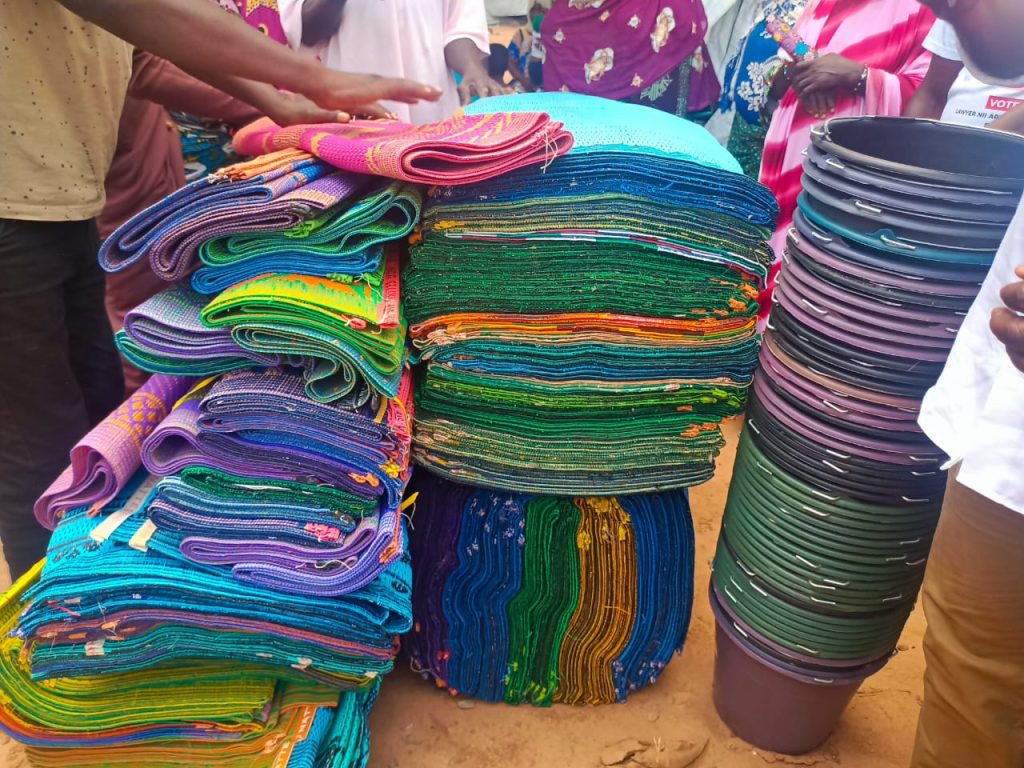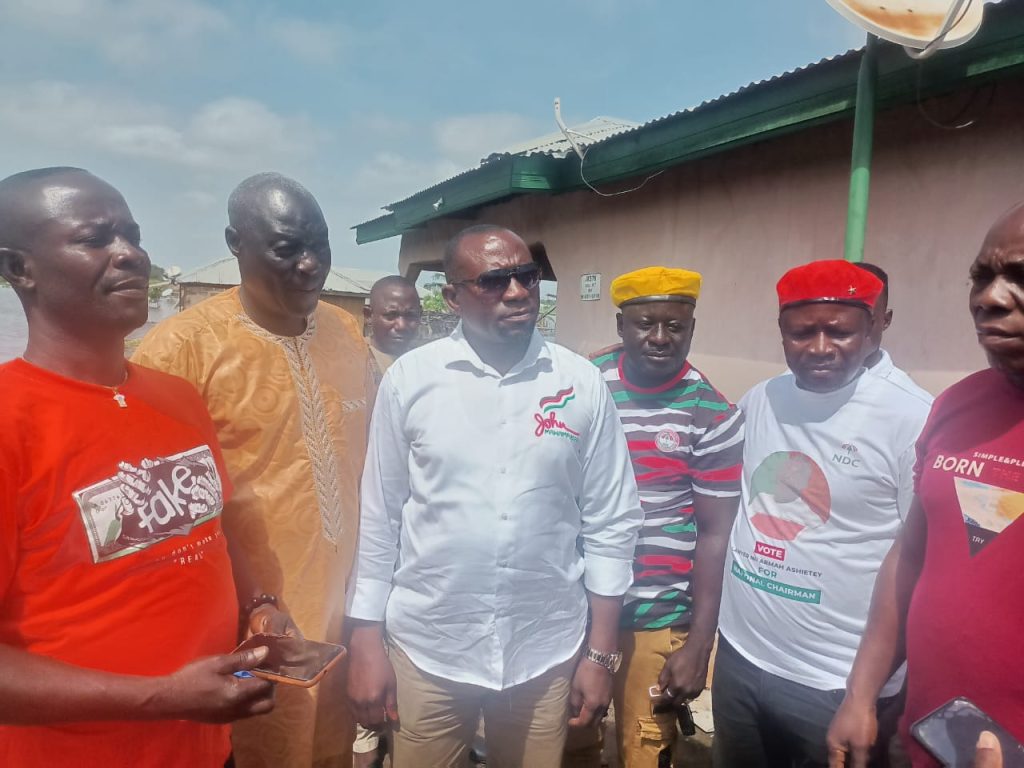 The NDC Regional Chairman pledged to support the flood victims with cement to enable them relocate to a more comfortable place.
Alhai Imoro Seidu used the opportunity to appeal to the government, stakeholders and citizens of the area to come to the aid of the victims.
On Wednesday September 20th 2023, an unexpected water from the Black Volta in the Buipe traditional overflowed it banks and rendered over 900 householdd in Buipe town homeless.
The situation calls for an immediate intervention to mitigate the current suffering of the people and is this backdrop that the Savannah Regional NDC Chairman Alhaji Moro Seidu aka Man Blessing visited the victims.
In a brief interaction with the victims, the DC Chairman said as a politician, a Business Man and proud Son of the area, it is part of his responsibility to visit and assess the impact on victims and support them.
Madam Ayiba who received the items on behalf of of the Regional National Disaster Management Organization (NADMO) Director, thanked the NDC Executives for coming to the aid of the people at the right time.
She assured the executives that they will put the items in good use.
A victim and beneficiary, Abdala Yakubu express his appreciation to the NDC Regional Chairman and his Executives, he prayed for more blessings, peace, love, unity for all.
Source: nkilgifmonline.com