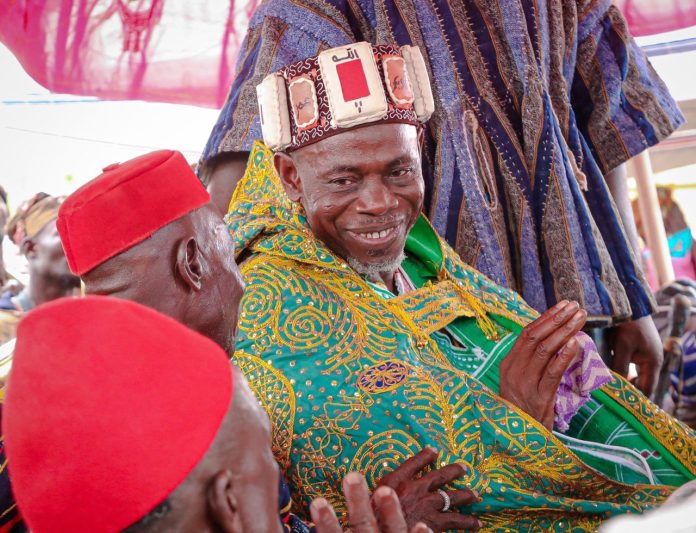 The King and Overlord of Gonja and the President of the Savannah Regional House of Chiefs Yagbonwura Bii-Kunuto Jewu Soale (I) will on Tuesday 25th July, 2023 pay a courtesy call on President Nana Akufo-Addo at the Jubilee House in Accra.
The visit of His Royal Majesty the Yagbonwura to Accra will be the first time he will leave Damongo the traditional capital of Gonja after his enskinment as the King and Overlord of the Gonja Kingdom in March, 2023 and the subsequent performance of all traditional rites associated with the Yagbon skin of Gonja.
The King and Overlord of Gonja will be embarking on the visit to Accra with a 32 member delegation comprising eleven Paramount Chiefs of the various divisions of Gonja, two Counselors at the Jakpa Palace, one Queenmother and the Yagbon Imam (Supreme Chief Imam of the Gonja Kingdom).
Others to join the delegation include two Chiefs from the North Mo Traditional Area of Savannah Region, three executives of the Gonjaland Youth Association and two Savannah Region based media personnel.
Meanwhile the Chief of the Gonja Community in Accra, his sub- chiefs and elders as well as the Greater Accra branch of the Gonjaland Youth Association are feverishly preparing to receive the King and Overlord of Gonja in Accra.
Source: nkilgifmonline.com