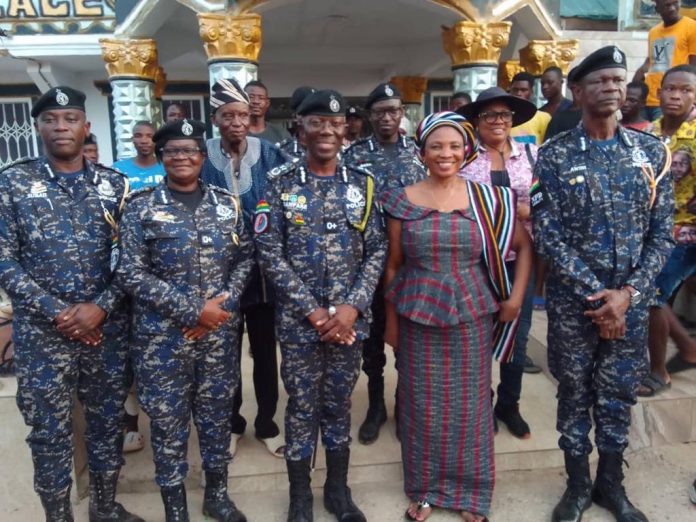 The Inspector-General of Police (IGP), Dr. George Akuffo Dampare and some members of the Police Management Board together with the Savannah Regional Police command embarked on a tour of the Savannah Region as part of the Police Administration's Community Engagement Policing Strategy of ensuring safer Communities.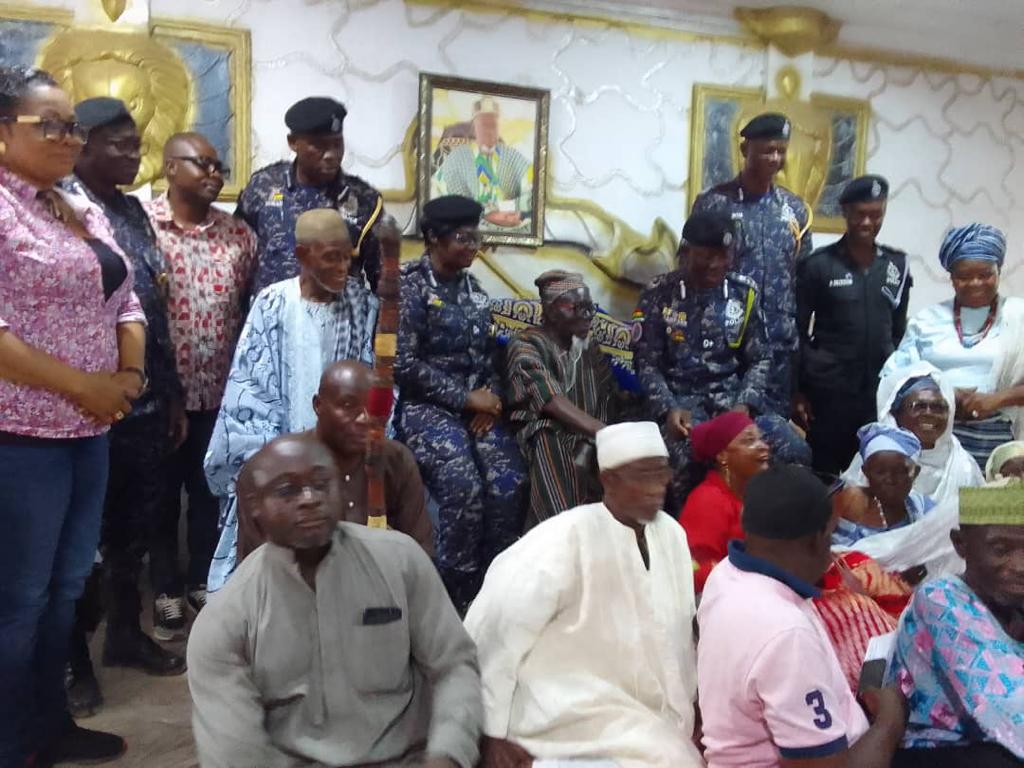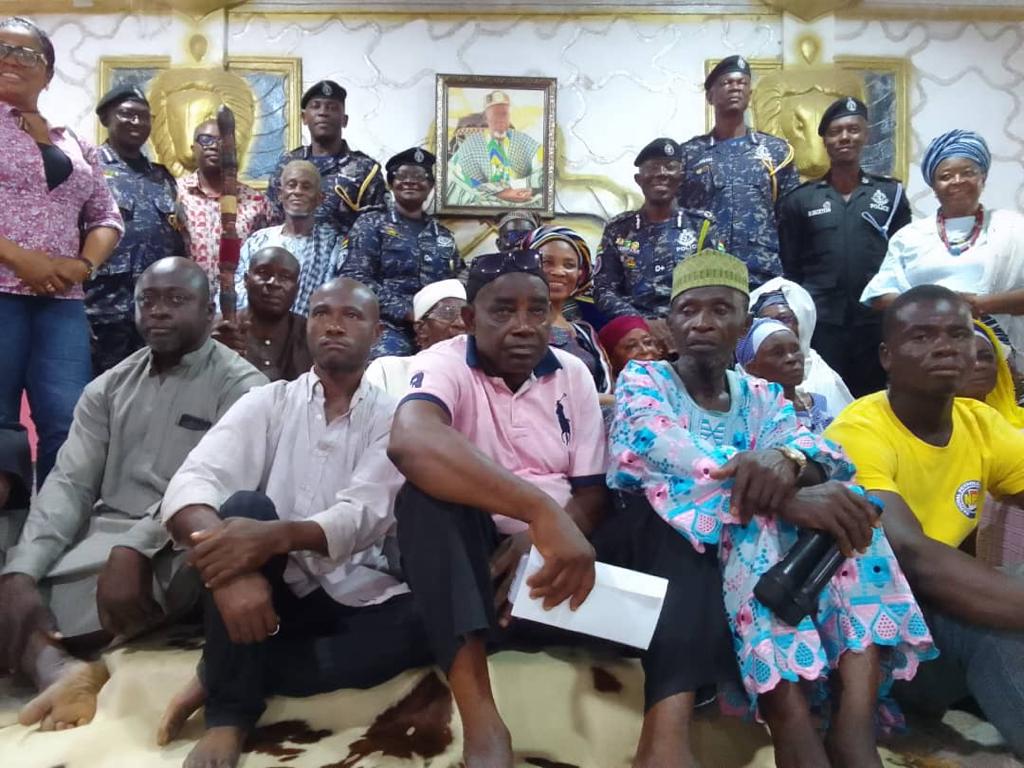 The team was in the Bole District on the 29th May, 2023. They were welcomed by the District Chief Executive (DCE), Madam. Veronica Alele Heming.
The Inspector-General of Police Dr. George Akuffo Dampare and his team were led by the DCE. Madam Veronica Alele Heming to first pay a courtesy call on the Paramount Chief of the Bole Traditional Area Bolewura Sarfo Kutuge feso (I) at his palace.
Whiles addressing the people and traditional leaders at the palce of the Bolewura, IGP Dr. George Akuffo Dampare said the visit to Bole District was an initiative by the Ghana Police Service to engage the people of Savannah Region-for safer Communities and to listen to their concerns on security matters affecting them whiles address the lapses involved.
He added, the Ghana Police Service is poised to work in partnership with the people, traditional leaders and all stakeholders to ensure police visibility in and undercover in the Bole district. He also urge the general public to help the Ghana Police to attain its integrity and respect while accepting the need for the Police to also do their work righteously to earn the public's respect.
He reiterated that, the issue of security is a collective ambition hence it is the mandate of everyone to join the Ghana Police Service to bring peace and harmony in the district and to draw the police personnel as our friends.
The Bolewura disclosed that there is peace and security since Dr George Akuffo Dampare took over the leadership of the police service.
Bolewura said his Traditional which was noted for illegal killings and robberies has now swen calm since Dr Dampare became the Inspector General of Police (IGP) such crimes have ceased.
He stated; "The psychology surrounding you has affected us all. You administration has brought calm to Bole traditional area. In the past, robberies and illegal killings were rampant but since you took over it's no more".
After the courtesy call on Bolewura Safo Kutuge Feso (I), the IGP and his team had a walk on the principal street of Bole to the admiration of the people.
Source: nkilgifmonline.com