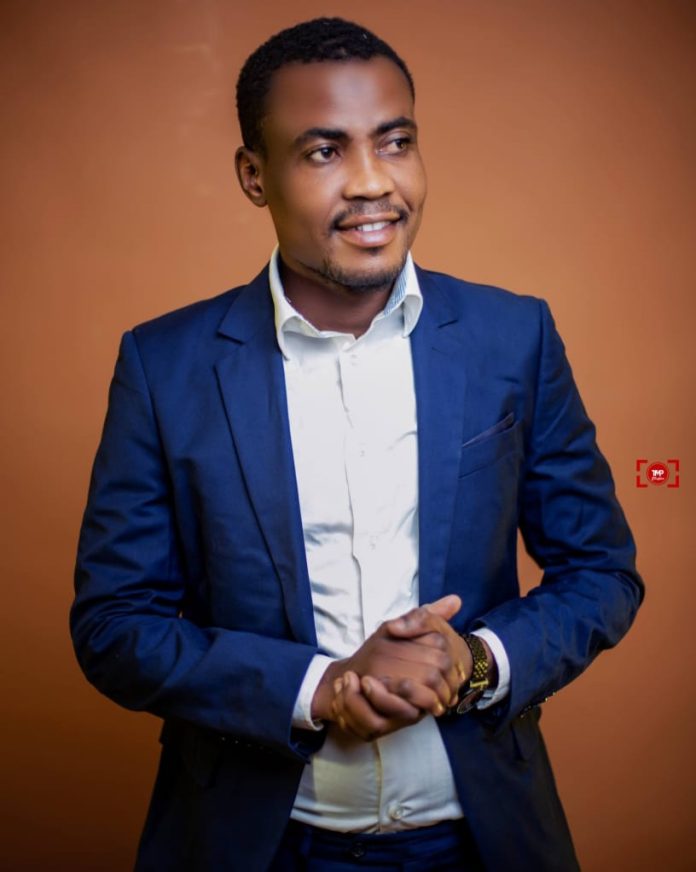 Today marks exactly one year since the New Patriotic Party (NPP) elected their regional executives across the country, following a successful polling and constituency executive elections in the preceding months. These executives were entrusted with steering the affairs of the party in the various constituencies and regions, as part of the reorganization process leading up to the 2024 general elections.
In the savannah region, the wise delegates of the party carefully assembled a group of capable men and women to lead and deliver victory. Among these executives, the office of the regional secretary holds a crucial role according to the NPP constitution.
This position bears the immense responsibility of daily party administration within the region, requiring high standards and strategic thinking.
Auspiciously, the good people of NPP-Savannah Region elected a young, vibrant, and intelligent steward to occupy this esteemed office. He is an astute lecturer and researcher at one of Ghana's premier universities; the University for Development Studies. He also previously served as the NPP regional communications director and was once a parliamentary aspirant for the Daboya/Mankarigu constituency in the savannah region.
Mr Mohammed Issah, affectionately known as Gen Issah, has aggressively revitalized the once-dormant office and transformed it into an active and result-oriented hub, where the party's presence is strongly felt in the region.
Drawing upon his rich and diverse background, Gen Issah, fully aware of the daunting task before him, from day one rolled up his sleeves and hit the ground running by spearheading the construction of an ultra-modern regional secretariat in Damongo, the regional capital. This state-of-the-art office is fully furnished with all the necessary tools and equipment befitting a twenty-first-century standard.
Furthermore, he promptly hired a permanent administrative assistant to ensure the smooth running of the office and the efficient handling of administrative tasks throughout the week.
Gen Issah's commitment and passion for party work is simply unparalleled. With unwavering dedication, he has visited every single constituency, electoral area, and polling station in the region, engaging with party stakeholders at each level to gain firsthand insights into their challenges and devise practical solutions to address them.
Through his wise intervention, he has been able to resolve long standing cracks and bickering in some of the constituencies and brought all patriots together to work in unison ahead of the crucial elections. Month after month, he has tirelessly made multiple visits to each of the seven constituencies, actively participating in party work and social events. His infectious enthusiasm and accessibility have made him the beacon of hope for many party foot soldiers in the region. Through his skilled lobbying efforts, numerous party youth have secured employment and scholarship opportunities. Gen Issah lends a listening ear to all, even if he is unable to offer immediate solutions.
Merely having him attentively listen to their concerns alleviates the worries of many. I have yet to encounter anyone who complains of him not answering their calls or returning messages. He is equally active on all social media platforms, promptly responding to messages from people from all walks of life. He also uses his social media accounts to communicate the good works of government which many at his level feel too big to do. His humility and dedication is truly remarkable!
In conclusion, if I were to respond to a research questionnaire on his one-year stewardship, my answer would have been an emphatic "VERY SATISFACTORY!" Gen Issah's performance during his first year in office has been nothing short of exemplary!
Base on my observations of his one-year role in office, I can confidently say that he has demonstrated impeccable stewardship and the NPP can be confident of emerging victorious in the 2024 general elections in the region. If he continues on this trajectory, my verdict is that he will undoubtedly have a greater role to play in the political landscape of our great nation in the not-too-distant future.
By Tiika Winner (President, NPP Social Media, Communicators- Savannah Region).