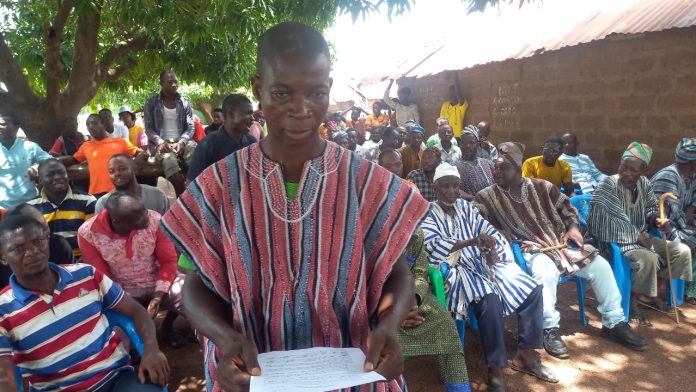 The Mankpan Youth Association in the Mankpan Traditional area of the Savannah Region has given the Paramount Chief of the Mankpan Traditional Area up to Thursday 25th May 2023 to relocate to the traditional capital of Mankpan or face their wrath.
Addressing the press on 19th May, 2023 the Vice- chairman Mankpan Youth Association Mr Ahmed Salia described as the inhumane some actions by the Paramount Chief of Mankpan traditional area Mankpanwura Achor- Ade Borenyi (I) bordering on development of the area.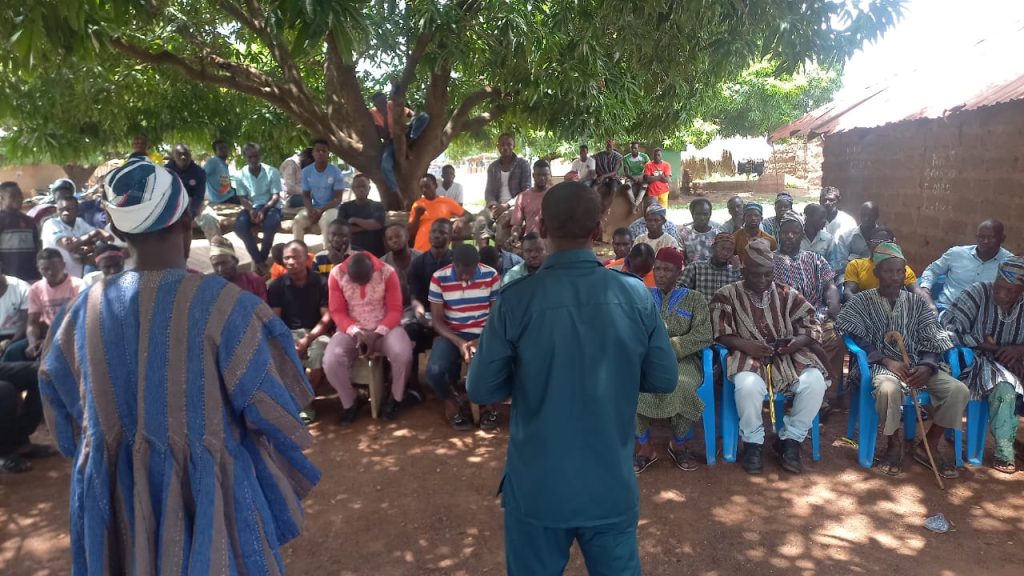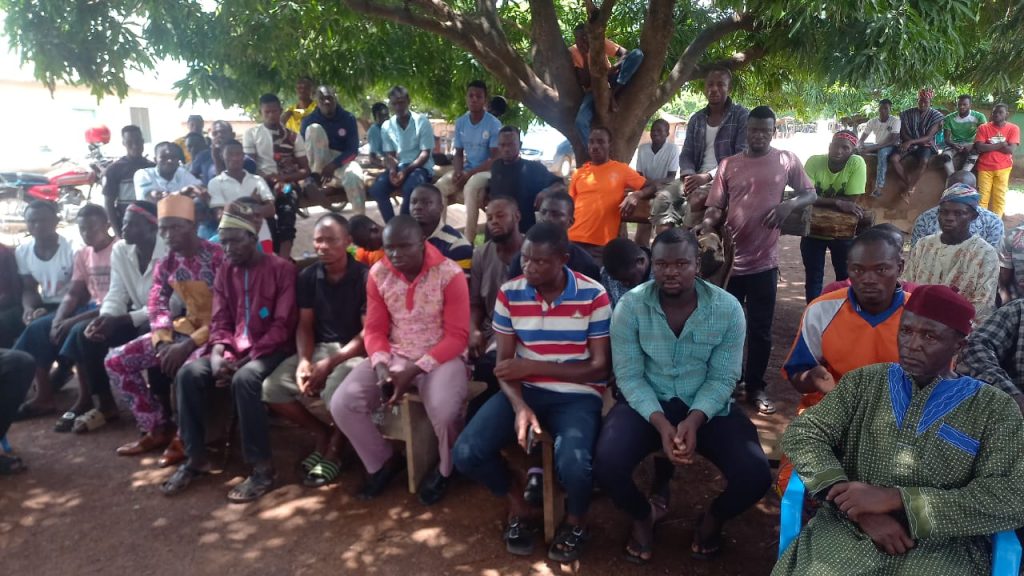 According to the Mankpan Youth Association, in April this 2023, the youth of Mankpan petitioned the King and Overlord of the Gonja Kingdom, Yagbonwura Bii-
Kunuto Jewu Soale (I) to look into the misrule and gross misconduct of the Mankpanwura.
They articulated in their petition dated 7th April 2023, three main concerns including, the Mankpanwura who has sworn never to sleep in Mankpan, not to talk of staying in the community and has vowed never to allow any development to take place within the Mankpan traditional area.
They also indicated that the Mankpanwura
keeps insulting and disrespecting the people of Mankpan Traditional Area, the people he swore an oath to serve.
According to the Mankpan Youth Association in their petition they have complained to Mankpanwura severally about his misrule, and gross misconduct, but on each occasion they were greeted with unprintable insults, and all manner of derogatory comments.
The Mankpan Youth Association added; "the gross misconduct by the Mankpanwura has rather assumed an alarming proportion, after we petitioned the Yagbonwura to call him to order,and there is absolutely no end in sight,"
The Association therefore wish to state that enough is enough, and henceforth any attempt by him to treat the people as slaves on their own land, shall be fiercely resisted, using every legitimate tool available to us.
The Mankpan Youth added that the actions by their Paramount Chief are completely unbecoming and highly condemnable and with his 'shameless actions', he keeps dragging the name of the community and the traditional area into the mud.
"His unruly behaviour keeps bringing shame to the good people of Mankpan"; they said.
The Mankpan Youth Association stated that they can no longer tolerate such "object nonsense" from Mankpanwura because of his inhumane actions towards the good people of Mankpan.
The Association therefore said at their press conference on Thursday 18th May, 2023 that if the Mankpanwura fails to permanently relocate to Mankpan by Thursday 25th May, 2023, they shall follow their press conference with a very mammoth hut peaceful demonstration.
Source: nkilgifmonline.com