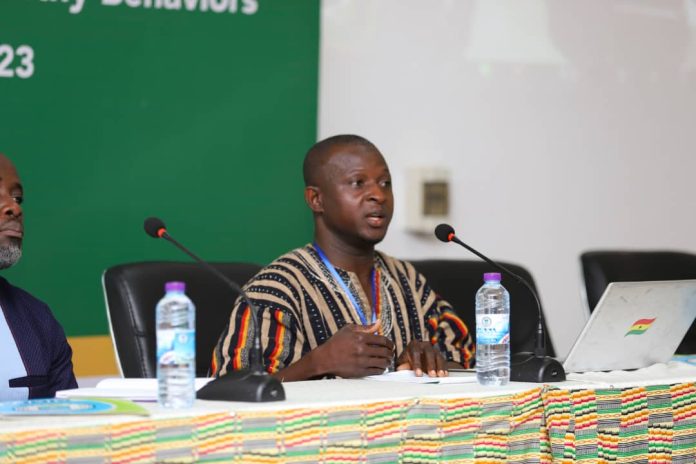 A Deputy Chief Physician Assistant incharge of the Busunu Health Centre in the Damongo Municipality of the Savannah Region, Mr
Abdul Ganiyu Kantamah Nuhu has appealed for the immediate upgrade of one of the health centers in the West Gonja Municipality to be turned into a Polyclinic.
Mr Ganiyu in a question posed to stakeholders in the health sector asked for the alternative for the people of the Damongo Municipality in the absence of the St' Annes Hospital.
He said, it is prudent authorities identify one of the Health Centers in the Municipality for upgrading to a level of a Polyclinic until such time the Savannah Region gets a Regional Hospital.
He added that, there are existing facilities that require the addition of one or two structures for this dream to be realized including the Damongo Health Centre,the Busunu Health Centre, the Larabanga Health Centre, and the Hangaline CHPS compound.
He said these are potential facilities that can be upgraded to a level of Polyclinic within a twinkle of an eye.
Abdul Ganiyu Kantamah Nuhu stated;
"A classical example is when PA Yakubu Castro and myself championed the upgrading of the Sawla Health Centre into a Polyclinic which became a reality today."
He disclosed that, this was done by advocating for a maternity block complex and with this idea, the District Assembly quickly mobilized resources and built the maternity block complex that had a theatre and recovery rooms embedded in it and immediately after that was done, advantage was taken because of the Fulfulso-Sawla road construction project to lobby for the furnishing of the facility.
According to Mr Ganiyu, one Dr. Rogers Deriguba, a Medical Officer at Bole at that time according to him, voluntarily took transfer to the Sawla health center to manage it as a Polyclinic. He arrived and subsequently upgraded it to a District Hospital and today,the Sawla District Hospital which was once a Health Centre now serves as a referral point for people within Damongo anytime there is a challenge with the Catholic Hospital.
He however acknowledged the efforts of political actors in expanding existing CHPS infrastructure across the Municipality but that alone cannot solve the health needs of the people if stakeholders do not upgrade some of the facilities into Polyclinics to augment the only Catholic Hospital in the Damongo Municipality, he stressed on since
ordinary clients are dying of preventable deaths just because there are no other alternatives.
He lamented "Last night for instance a friends wife went into labor but as a result of her previous history of Caesarian Section was refered to Buipe District Hospital."
He therefore appealed to the Member of Parliament for the Damongo Constituency Hon Samuel Abu Jinapor the Savannah Regional Minister, the Municipal Chief Executive (MCE) and other stakeholders to see this as an urgent need and come to the rescue of the good people of West Gonja Municipal.
He concluded by saying; "The Northern Electricity Distribution Company (NEDCo) over the week disconnected power supply to the St. Anne's Hospital in Damongo for the second time in a month due to the facility's failure to settle an outstanding electricity bill of over four million Ghana cedis.
Today as I write, there is no electricity in the only Catholic Hospital Damongo and maternal emergencies are reffered to the Sawla District Hospital which was once a Health Centre."
Source: nkilgifmonline.com