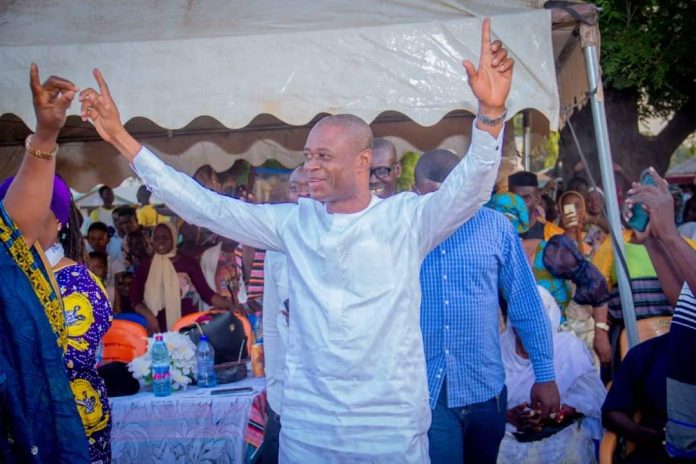 The Member of Parliament (MP) for the Bole-Bamboi Constituency, Alhaji Yussif Sulemana popularly know as 'Ori' has disclosed that he has been retained as the National Democratic Congress (NDC) candidate for the Bole-Bamboi Constituency for the third time because of his dedication to his party ever since he was young, his hardwork and dedication to duty as MP.
At the end of the NDC parliamentary primaries in the Bole-Bamboi Constituency on 13th May, 2013, Alhaji Yussif Sulemana gave his opponents a wide gap after polling 661 votes to beat Mr Mahama Yahaya Amantana who had 228 votes and Mr Richard Kaara who got 155 votes.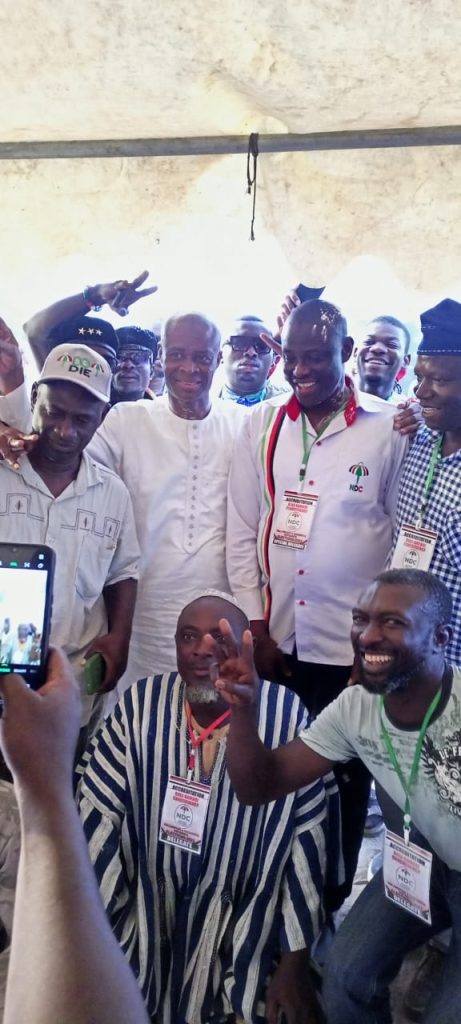 Speaking on his dedication to duty and stewardship, the MP mentioned founding members of the NDC in the Bole-Bamboi Constituency such as the current Balewura, Kunfusiwura, Tunawura, Tingawura and a host of very respectable Chiefs, Elders and prominent personalities in the NDC as those that can attest that he has been a long serving Member of the NDC who has done a lot for the party even though he wasn't an MP.
He disclosed through a question that; "have you seen the NDC party office in Bole township, when I became an MP and was in opposition, that office was in a
very bad state to be called a party office, the was no sitting place and bats had taken over the rooms in the office, I had to use my own finances to renovate it as well as equip it with chairs"
The Bole MP added, "the strength of a party is in its branches and I have made sure to always be with them in times of funeral, wedding, naming ceremony or event that if invited i honoured. these are all part of the MPs responsibilities and I know the NDC is one big family and all this goes a long way to strengthen my image as an MP to the delegates, so they will vote for me."
According to Hon. Alhaji Yussif Sulemana, as an MP in opposition, when it comes to party re-organization, there is no funding from above and he had to use his own financial resources for re-organizing many things within the party.
He added that, in the recent just ended Constituency elections to elect Executives at the Constituency level, the NDC party, he gave GHc 7,000 for the elections but their budget exceeded GHc 10,000, adding he as a loyalist and someone who truly loves the party he took it upon himself to bear the cost of transporting party members from across the Constituency whiles making sure that their feeding and other arrangements were all taken care of through his own oersonal finances of which the Director of elections for the NDC Bole-Bamboi Constituency can bear him witness.
Hon. Sulemana mention numerous work done by him as an MP including branding of offices, helping in getting Party faithfuls get registered when the Electoral Commission was compiling a new college, providing public address systems to communities in the constiency to be used as Information centers amongst other projects funded personally by him.
He said, as an MP, his responsibility is to also be a lawmaker, and when he first became a MP he was assigned to a committee as a deputy ranking Member of Poverty Reduction Strategy, but his hard work within three months saw his elevation to another committee as the ranking Member of Trade.
According to the MP this afforded him a chance to be given a new seat where he could be visible to the Speaker of Parliament and with his new sitting, he could ask relevant questions to various sector Ministers like the Minister of Roads, Minister of Health, Minister of Sanitation, Minister of Tourism and a host of other Ministers about development concerns in the Bole-Bamboi Constituency which has all yeilded results or is in the pipeline adding; "these records are there for all to see and clarify".
The MP admonished all the rank and file of the party to keep their faith waiting till the elections in 2024 to vote for former President John Dramani Mahama and him to bring development to their doorsteps.
Meanwhile the two personalities who lost the NDC primaries in Bole- Bamboi Constituency have congratulated Alhaji Yussif Sulemana.
Mr Richard Abdulai Kaara wrote on his face book wall that;
"Congratulations on your Victory Hon Yusif Sulemana as MP for Bole-Bamboi Constituency for the third time. At the end, NDC Won".
Mr Mahama Yahaya Amantana was also on Bole based Nkilgi Fm to congratulate Alhaji Yussif Sulemana describing the MP as a brother that he would do everything to assist win the Bole-Bamboi seat with a wide margin.
Source: nkilgifmonline.com