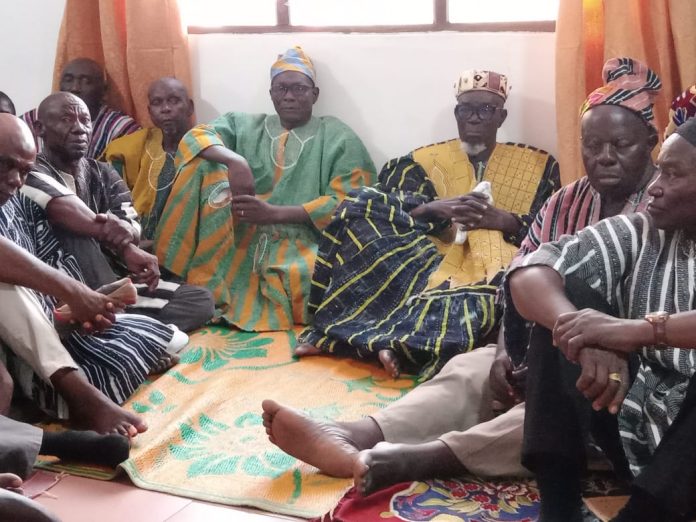 The Paramount Chief and President of the Bole Traditional Council, Bolewura Sarfo Kutuge Feso (I) with over 50 chiefs and 20 Queen members and the Chief Imam of Bole paid a courtesy call on the new king of Gonja Kingdom, Yagbonwura Bii-Kunuto Jawu Soale (I) at his private residence in Damongo on Monday 27tg March, 2023.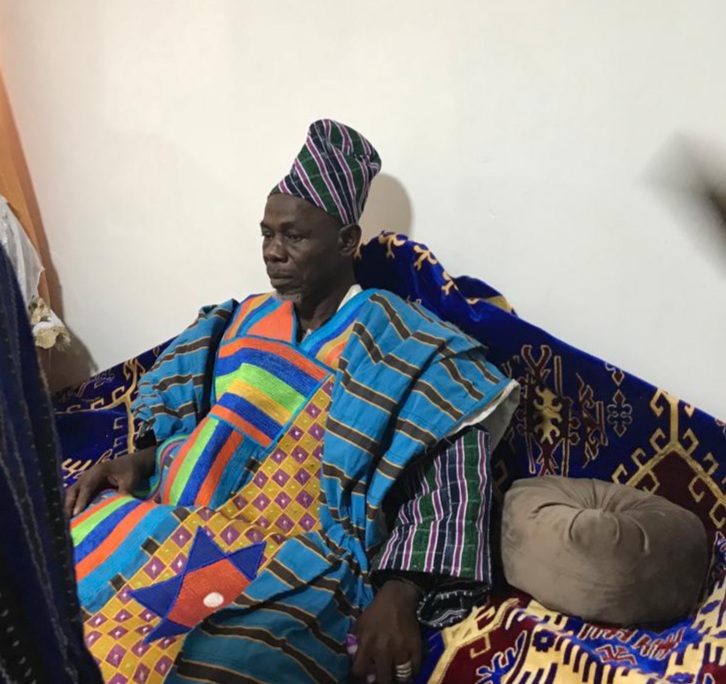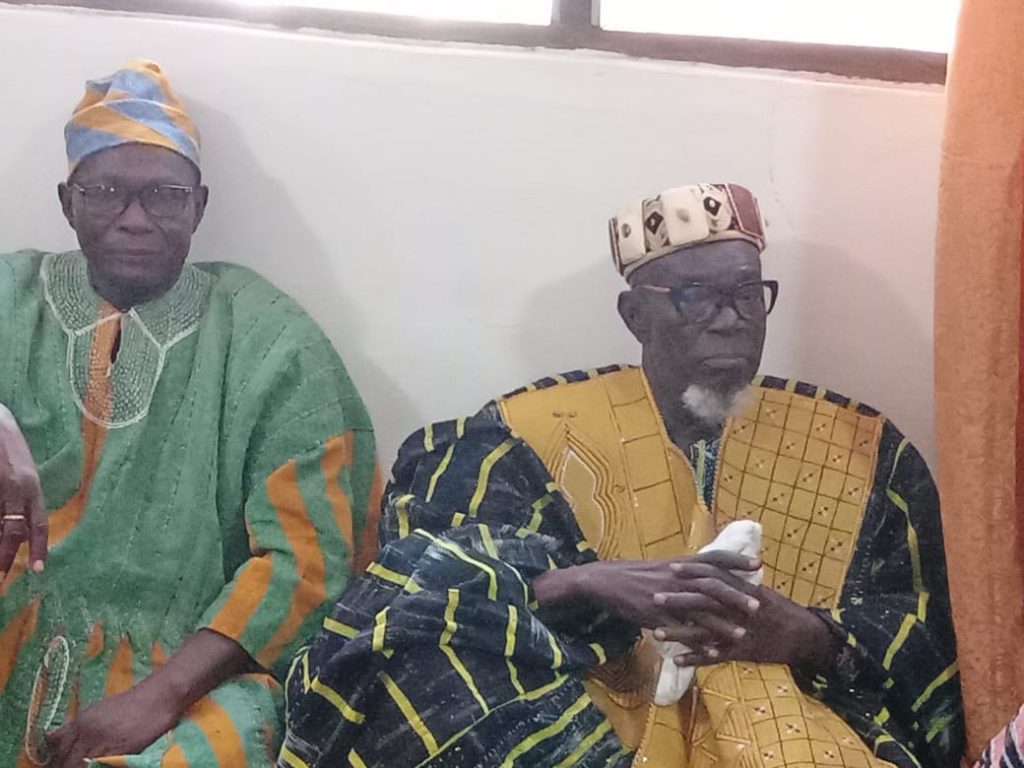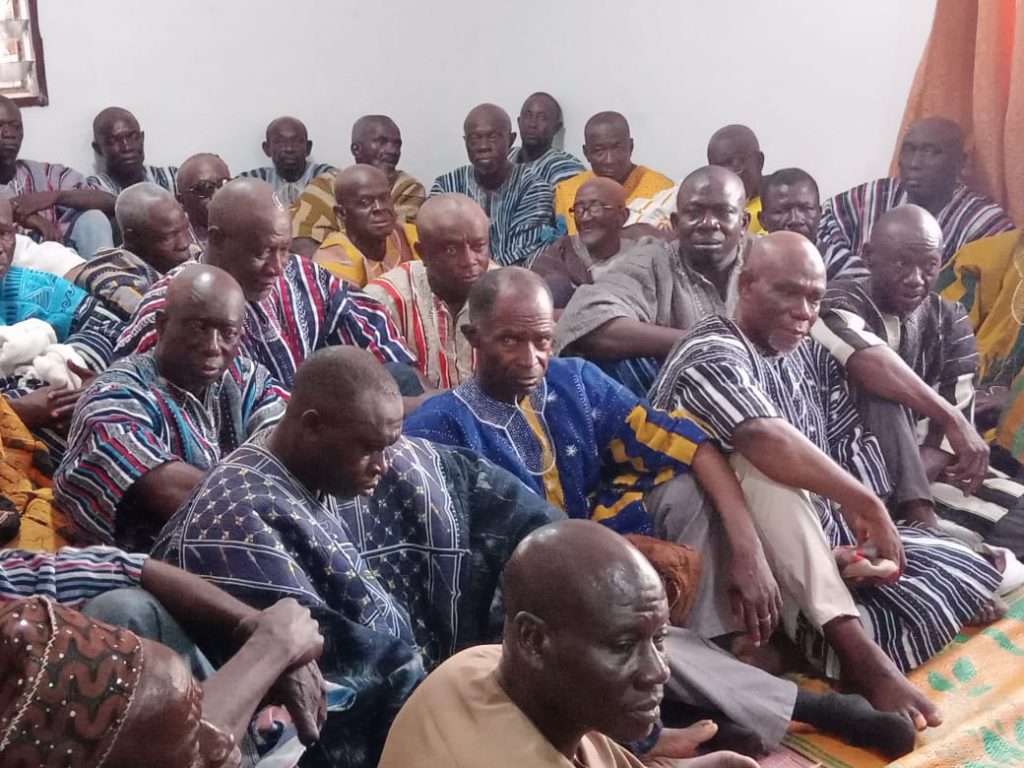 Bolewura was accompanied by thousands of people across the Bole Traditional area to Nyange especially those that have traditional roles to play at Nyange.
Speaking at the Yagbonwura's residence Bolewura he was in Damongo as a Paramount Chief to pay homage and to what the Yagbonwura well.
Bolewura said Yagbonwura's good luck is not for Tuluwe alone but for all of Gonja. He said the relationship between Bole and Tuluwe is like the eyes and the nose because when the eyes are crying the nose responds.
The Yagbonwura in a short message thanked the Chiefs and people of Bole for all they did for him and the Yagbon Skin and wish them safe journey back home.
At Damongo Bolewura Sarfo Kutuge Feso (I) presented Two Bulls, Two Bags of maize, Two Bags of Rice, Hundred Tubers of yams and some undisclosed amount of money.
The Yagbonwura was very delighted and happy to see his son Bolewura at his residence. Yagbonwura said the blood relation that have existed between him and Bole is cherished and would be maintained at all times.
The Bole Traditional Area is the third Division of the Seven divisions of the Gonja Kingdom and the pivot of the kingdom because it is where Gonja Customs and Traditions normally start and end.
Bolewura Sarfo Kutuge (I) in accordance to Gonja customs and traditions was at Nyange; the traditional capital of the Gonja Kingdom for the official enskinment of the Yagbonwura.
Source: nkilgifmonline.com