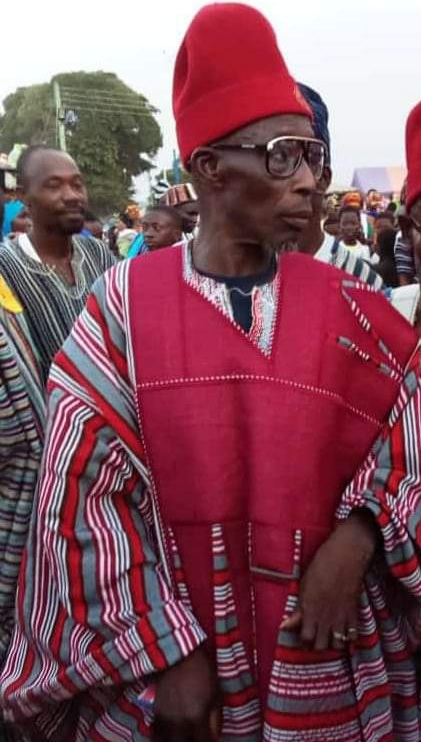 The Paramount Chief of Bole Traditional Area, Bolewura Sarfo Kutuge Feso (I), the Kiapewura (Protocol head of Jagape Royal Gate), the Mandariwura Mandari wura Enimu Tase Krakunfo and the entire Jagape family have announced the sudden death of Mankumawura Wayo Saaka which suddenly occurred on Monday 13th March, 2023 at Bole.
The body is currently lying in state at the family house at Zanpe in Bole.
A statement signed by the Bolewura's Secretary Mr Haruna Abdulai Obey said body shall be laid to rest in morning of Tuesday 14th March, 2023 in accordance with Gonja tradition at Zanpe.
The late Mankuma wura Wayo was a member of the Bole Traditional council.
The Mankumawura is the Senior most Council of Elder of the Bolewura.
At the Bolewura's Palace the Mankumawura sit beside the Bolewura and not among sub- Chiefs of the various gates.
The Mankumawura by the traditions of Bole becomes Acting Bolewura and leads the council of elders for all processes leading to the enskinment of a new Bolewura.
If for any reason the Bolewura is unable to physically perform his functions either due to absence from town or illness or death the Makumawura (who according to Bole Tradition can never ascend the Bole Skin), acts.
Source: nkilgifmonline.com