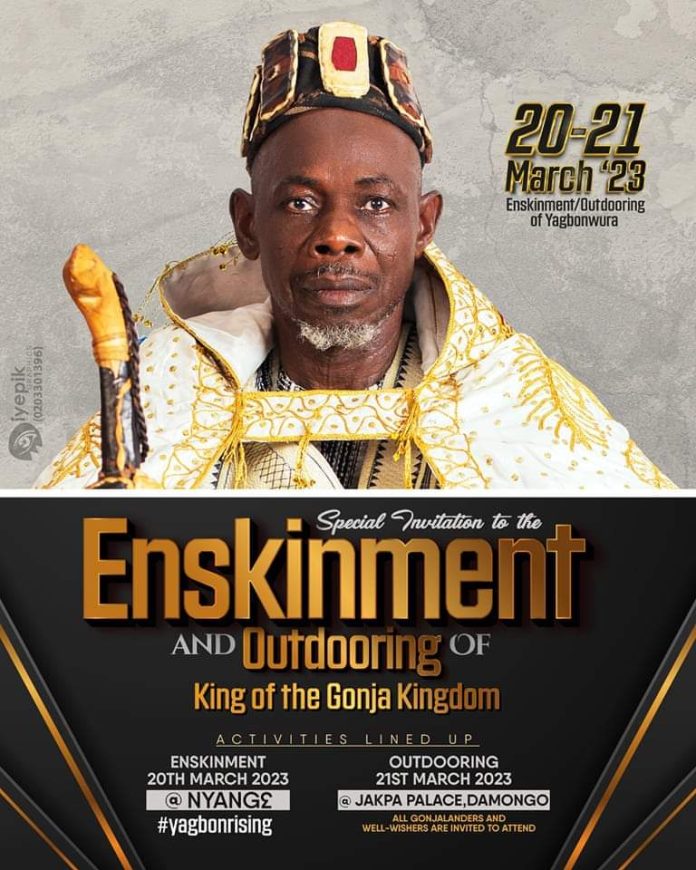 The Chairman of Enskinment Committee of Yagbonwura Elect, Dr. Abu Sakara Foster has said in a letter dated 9th March, 2023, that the committee has adopted a policy to ban all political campaigning of any kind, partisan or otherwise, on the days of enskinment and out-door of the Yagbonwura Elect.
In the letter titled, "Rules of Engagement at the Enskinment of Yagbonwura Elect Tuluwewura Amonebafe Borenyi (I) as Yagbonwura of Gonja Kingdom", Dr Sakara said the rules will therefore not allow party colours and political paraphernalia, including campaign apparel within the vicinity of Nyange or Jakpa Palace ground.
He added that protocol arrangements will recognize leaders and government officials, irrespective of current or past office holders, urging them to proceed to designated seating in tents that will be labelled.
Dr Abu Sakara Foster further stated that the master of ceremonies will subsequently invite the dignitaries after they have taken their seats to come and greet the Yagbonwura and the other guests present.
He further said preparations are underway to enskin the Yagbonwura Elect at the ancient capital of Nyange on 20th March, 2023 and will subsequently be out-doored on 21st March, 2023 at the Jakpa Palace in Damongo.
Dr Sakara explained that they expect to receive a multitude of guests and well-wishers and therefore the cooperation of all people present will be essential to maintain order and decorum in a manner that befits the rare traditional occasion.
He added that their focus on this special occasion will be to protect the Yagbonwura (King), their system of peaceful accession to the throne – skin and the diverse cultures and traditions of the people of the Savannah Region.
Dr Sakara also said the Yagbonwura is a symbol of their unity and strength in diversity and therefore require that all persons and institutions shall desist from any conduct that will detract from the Yagbonwura's role as a unifying factor across all groups, including political parties.
He said the successful and peaceful nomination of Tuluwewura Amonebafe Borenyi (I) as the new Yagbonwura (King) by the Kingmakers will make him the 34th Yagbonwura to ascend to the throne-skin of Ndewura Jakpa, founder of the Gonja Kingdom (circa 1675 CE).
Source: nkilgifmonline.com