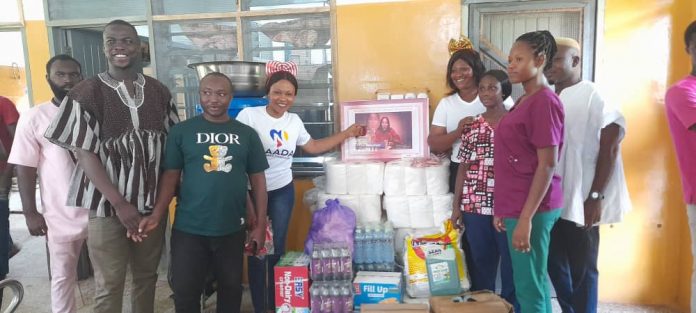 *
The Naada Jinapor Foundation, a non profit making organisation that is into helping the vulnerable in the society founded by Mrs Naada Jinapor, wife of the Member of Parliament (MP) for the Damongo Constituency Hon Samuel Abu Jinapor has on 2nd October, 2022, donated
some assorted mineral drinks, powdered milk, mineral water, Biscuits, Bathing soap, liquid soap, washing powder, hand Sanitizers, pop corn and toiletries to children on admission at the paediatric ward of the St. Anne's catholic hospital in Damongo as part of activities marking the birthday of the organisation's founder.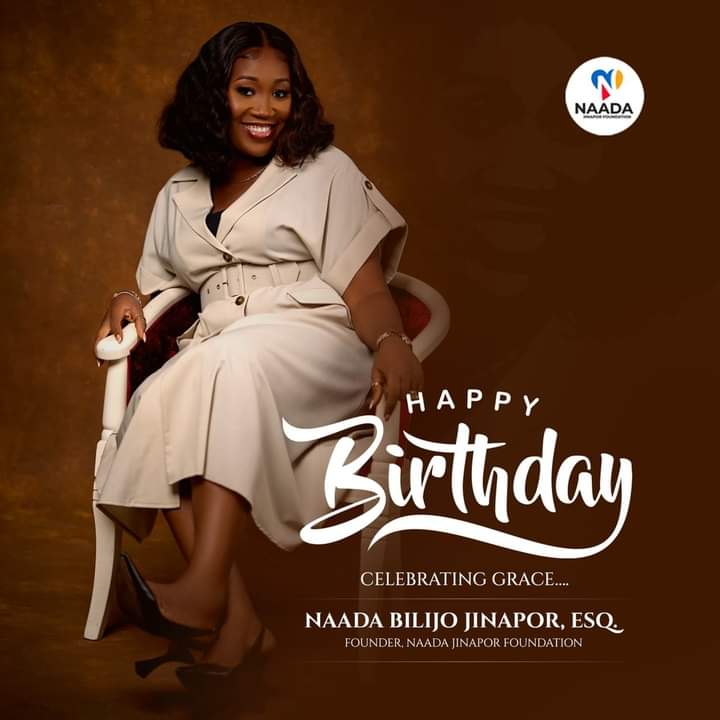 The New Patriotic Party (NPP) Secretary for the Damongo constituency, Mr Kadiri Abdul- Rahman who led some  members of the NGO on behalf of Mrs Jinapor to donate the items to celebrate the birthday of the foundations founder, Mrs Naada Jinapor, said the visit of the Naada Foundation to the children's ward of the hospital was to celebrate and share with them some items on the occasion of the birthday celebration of their mother, Mrs Naada Jinapor who according to him, is very passionate in the health of children in the constituency and wishes to share with them the little at her disposal on her birthday.
He said Mrs Jinapor would have been in the ward with them for the donation since she is more focused on the health and well being of children in the constituency but work schedules is keeping her somewhere.
Miss Rafia Seidu, a member of the foundation in the Damongo constituency on her part said, the wellbeing of women and children are so dear to the heart of Mrs Naada Jinapor, who has been a mother for all in the constituency.
According to her, Mrs Naada Jinapor and her foundation has carried out several interventions especially in the areas of health such as medical outreach programmes just to ensure that, children within the constituency live a healthy life so as to give their mothers a sound mind to take good care of them.
She added that, she is very optimistic that the gesture by their founder will help bring smiles on the faces of the sick children and their caretakers at the facility.
She urged the caregivers to the sick children to continue to pray for the birthday Mother, Mrs Naada Jinapor and her husband, Hon. Lawyer Samuel Abu Jinapor in their quest to transform the lives of women and children in the area.
The incharge of the paediatric ward, Miss Andriana Akayiba on behalf of the staff of the ward and the children, thanked Mrs Naada Jinapor and her foundation for the donation and asked that, God bless her in the years ahead so that she can continue to extend such benevolence to them at the St. Anne's catholic hospital.
Source: nkilgifmonline.com