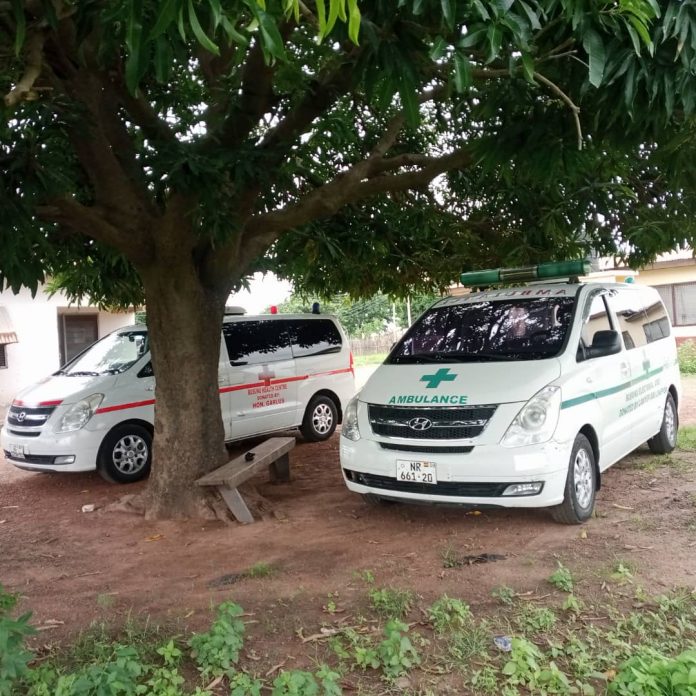 Following Bole based Nkilgi Fm's report on broken down ambulances donated by he Jon Abu Jinapor and immediate past Member of Parliament for the Damongo Constituency Hon Adams Mutawakilu Garlus, the current MP for Damongo, Hon. Samuel Abu Jinapor immediately requested that both Ambulances be towed to Tamale for maintenance.
The Two Ambulances have since been maintained and brought back to the Busunu Health centre to continue their services to the good people of Busunu and beyond.
Speaking to the In-charge of the facility Mr Nuhu Kantamah Abdul Ganiyu, he expressed his appreciation to the MP for maintaining not only the Ambulance he donated but the 9ne donated by his predecessor as well.
According to him, the decision of the Hon. Jinapor to maintain the two Ambulances speaks volumes of his commitment to develop the constituency devoid of partisan politics. It's not surprising that he has been given the accolade 'Makpito' (I don't discriminate).
Meanwhile, Mr Nuhu Kantamah Abdul Ganiyu mentioned their resolve to call for an urgent health committee meeting which will comprise key stakeholders to take decisions on how to run and maintain the ambulances. He said this is to avoid the situation where they will have to be running to the MP and others for support each time any of the ambulances breaks down.
"On behalf of staff of Busunu Health centre I wish to applaud Nkilgi FM and other stakeholders especially the Assembly man for Busunu Hon. Dari Thomas Osman and the Health Committee chairman for facilitating this process", he stated
Source: nkilgifmonline.com