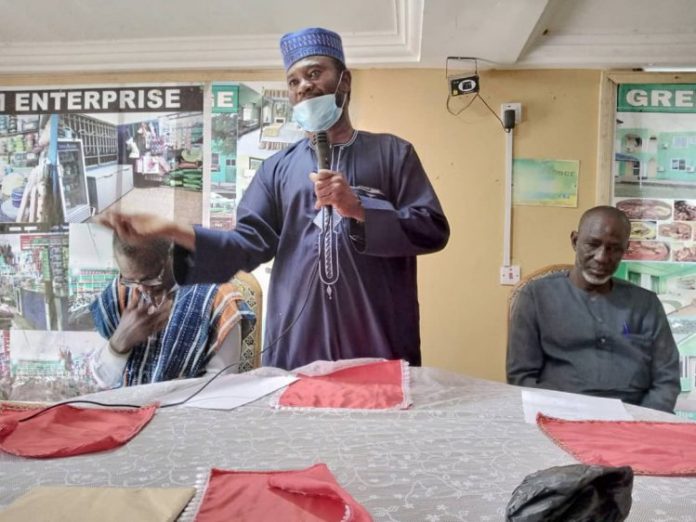 The Dawah Academy which is a development oriented organisation with its head office based in Tamale in the Northern Region has in collaboration with the Bole District Health directorate on 28th April, 2022 organised a health seminar on COVID-19 vaccination and yellow fever prevention in the Bole District.
The objective of the seminar held with Imams, Pastors, Assembly members, Health Professionals, youth leaders, women leaders, and other stakeholders was to accelerate action on COVID-19 vaccination and yellow fever prevention and also aimed at disseminating information on the importance of the health implications in the human settlements.
Speaking at the conference, the Founder and Director of the Dawah Academy Foundation, Mr. Abdul- Karim Ibrahim Afa Zee said that the organisation seeks to promote the well-being of the human being generally and they do that through collaborating with the government agencies, institutions of justice and other civil society organisations.
He said that foundation also promotes inter-fate religious collaboration to promote peaceful coexistence and understanding in the human settlement.
According to Mr. Abdul Karim, the objective of the seminar is to enhance the knowledge and skills of these stakeholders to serve as ambassadors to accelerate actions on the demand for covid 19 vaccination in the respective communities and jurisdictions and the yellow Fever precautions knowledge dissemination.
The founder of the Dawah Academy oundation founder also further explained that the arrival of COVID-19 has brought a misunderstanding, especially from the religious perspective hence the involvement of the dawah academy foundation which includes the Imams, Pastors, and other institutions to acquire the necessary knowledge and to also go and disperse to the followership.
Issues discussed included collective collaboration to help reduce the workload on the Ghana health Service on the need to get vaccinated in regards to the COVID-19, effective measures of handling COVID-19, ensuring patronage for COVID-19 vaccines, the involvement of the Ghana Food and drugs authorities approval of vaccines, the ministry of health's role in disseminating tshe importance of vaccination and the allocation of vantage points where yellow fever and COVID-19 can be checked easily at the right time as well as the cost involved in getting checked.
Source: nkilgifmonline.com