The Member of Parliament (MP) for the Bole-Bamboi Constituency Hon. Alhaji Yusif Sulemana has donated two sets of beds, two office tables, four office chairs and five Hajou motor bikes to the Bole district hospital worth about GHc62,000 on 6th March, 2022.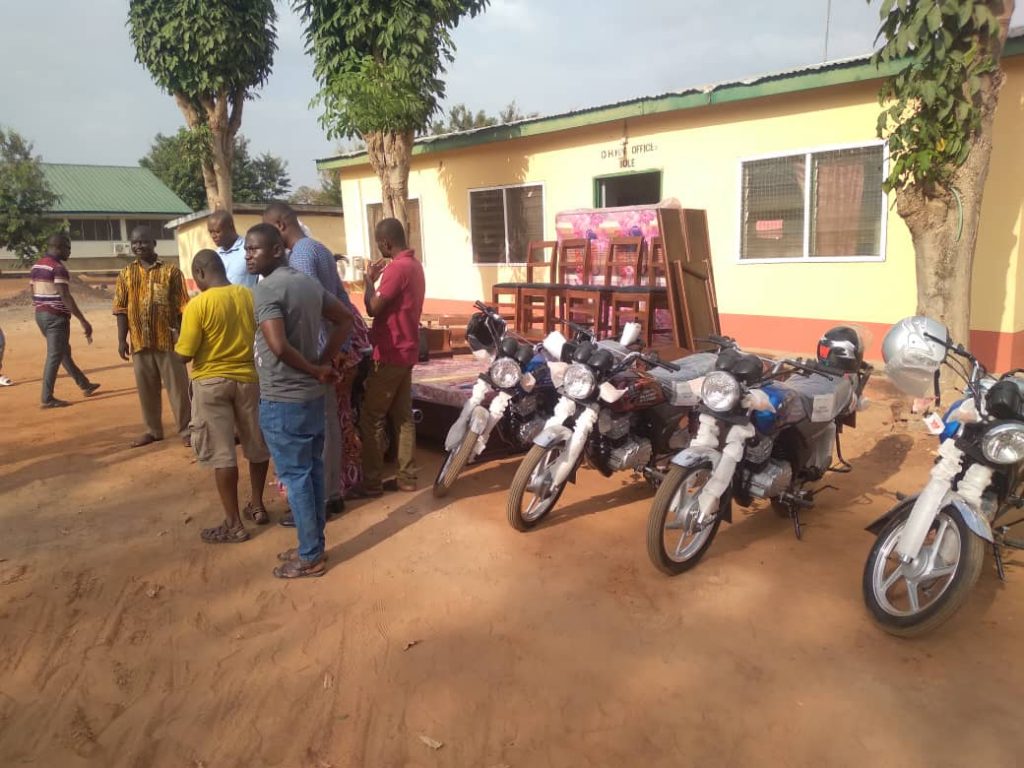 Speaking to Bole based Nkilgi fm, the Bole MP said the intention to donate the items has been on the table for long and so is glad the it hs finally been fulfilled as planned.
Hon Yussif Sulemana added that though there are more challenges at the Bole Health Directorate but will eventually be handled.
The Bole MP added that he has been able to donate the two beds with two high quality Ash foam mattresses, two office tables, four chairs and five motor bikes to the directorate as part of his effort to solve the numerous challenges at the Bole District Health Directorate and that he is always worried when basic needs of this kind is a great challenge to the health service.
Alhaji Yusif Sulemana said he has constructed a mechanised borehole and handed over to the Chache National Community Health Planning and Services (CHPS) compound some time ago.
The Bole District Director of Health Service Ndapewurche Hajia Fuseina Sulemana thanked the MP for the kind gesture.
She added that the donation came at the right time as that has been one of the district's top most priority.
She said most of the nurses posted to the rural areas are always challenged because they fine it difficult to access their areas in time and some don't have anything to lay their heads.
Hajia Ndapewurche Fuseina Sulemana said the motorbikes will be distributed to Nurses at the CHPS compounds at Babator, Chibirnyor, Chache and the Bole health administration.
The beds and furniture are meant to be fitted at the CHPS compound at Kui, a small scale mining community in the district.
Source: nkilgifmonline.com