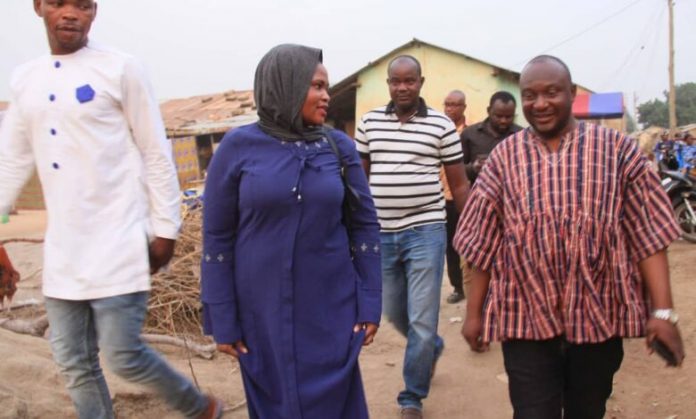 The District Chief Executive (DCE) for the Sawla-Tuna-Kalba District in the SavannahRegion, Madam Barikisu Losina joined Constituents in her district to mourn Two (2) young men who were shot to death in broad daylight whiles pursuing four armed robbers.
The Two deceased men Zakaria Abdul Rauf known as 'Obiara Ba Eny3' and Saaka Abubakari, a son of a sub chief Seseiwura.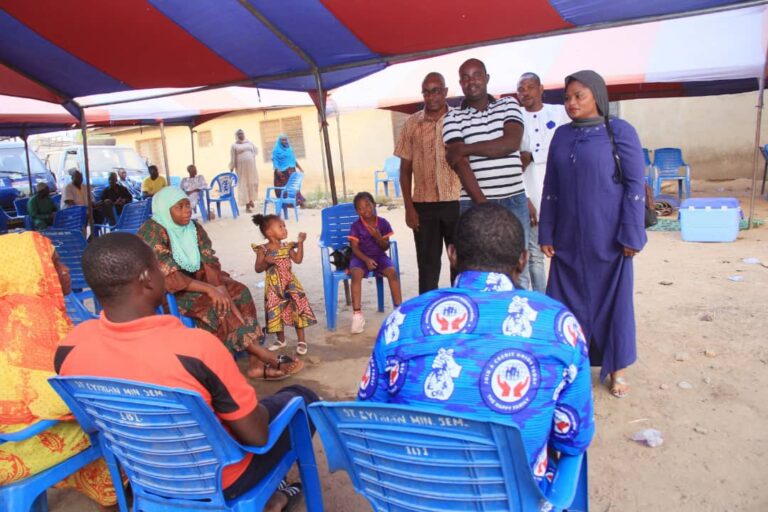 The two men were shot after pursuing four suspected robbers who were clad in face masks.
The armed robbers after attacking and robbing some phone shops and mobile money operators in the Sawla township made away with phones, cash and valuables.
The emotionally traumatised DCE visited families of the bereaved young men to console them on the lost of their beloved ones in the company of other big wigs in the District.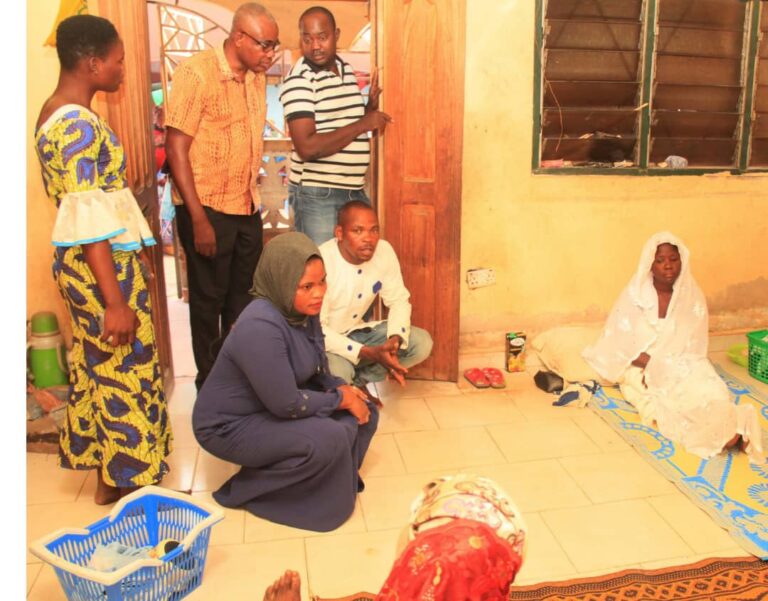 Madam Losina Barikisu is calling on stakeholders especially the Police, the Traditional Council, Community Members and so on help in curbing the recent hike in armed robbery cases within the district.
The Sawla-Tuna-Kalba DCE promised to put in her best by making available all the resources needed by the District Security Committee (DISEC) to fight crime her district.
Meanwhile, The Member of Parliament (MP) for the Sawla- Tuna-Kalba constituency, Hon Andrew Dari Chiwitey has expressed panic over what he described as continuous armed robbery attacks on the Sawla- Wa highway following the shooting of two residents of Sawla in daylight robbery in the afternoon.
The concerned MP, while expressing his condolence to the bereaved family called on the law enforcement agencies to prevent the re-occurrence of such incidents.
Hon. Andrews Chiwitey said "It is sad to note that armed robbery is becoming too rampant in my constituency and is scaring residents, particularly business men and women from engaging in their daily economics activities for their livelihoods.
He called on the Police to investigate and bring the culprits to book.
Source: nkilgifmonline.com