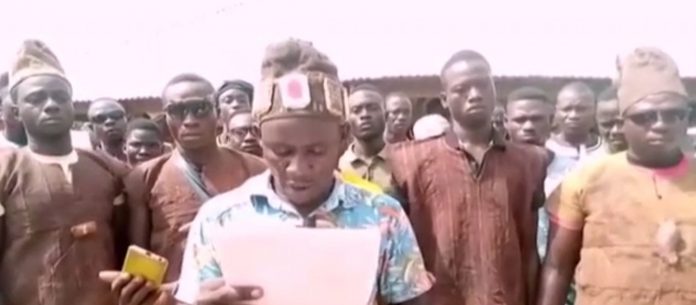 A group called the Wasipe Youth Association has called for an investigation into the the intimidation and threats of war, conflict and violence by the Elders and the Chief of Janga Soo Naba Nantogmah Seidu for any adverse findings to be dealt with.
At a press conference at Daboya, the Public Relations officer (PRO) of the group Mr Mahama Shaibu Baba said; "We wish to urge hard working security agencies who have been working very hard to maintain peace and order in the Wasipe Traditional area and it's environs to investigate and establish the veracity of the or otherwise of the intimidation and threats of war, conflict and violence by the Elders and that dirty Chief of Janga called Soo Naba Nantogmah Seidu".
"We find it important to state that through the said intimidations and threats may be coming from somebelders and Chiefs of Janga which could be considered irresponsible and uncalled for, we urge the youth and people of Wasipe to treat the intimidation and threats with the contempt they desire" the group added.
They further said; "As the Youth of Wasipe, we shall remain committed to our honourable duty and responsibility to protect evert piece of our land conquered for is by by our ancestors and great Warrior and Founder of the Gonja Kingdom, Alhaji Sumaila Ndewura Jakpa".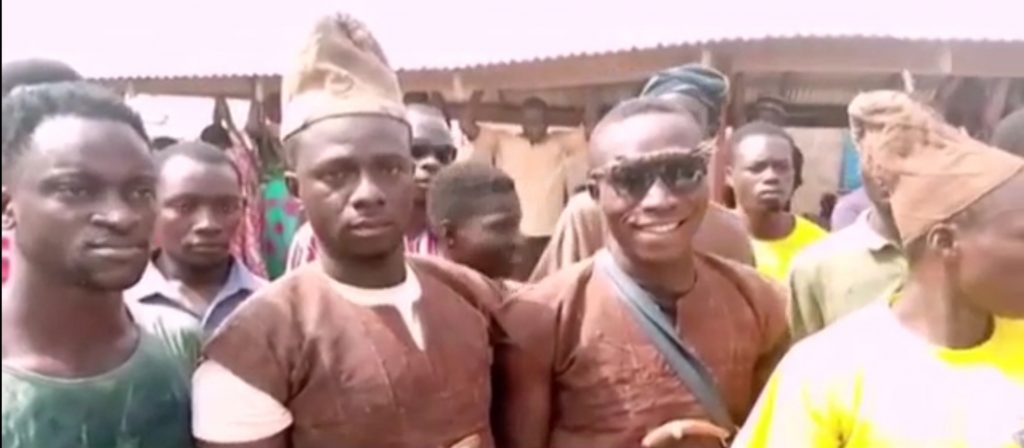 The Wasipe Youth stated that they have absolute confidence on the Traditional Authorities of Gonja and their ability to protect and defend our land without resorting to violence unless otherwise compelled by circumstances to do the contrary with full vigour without fears.
According to the Wasipe Youth Association they aware and appreciated efforts by the Savannah Regional Minister Mr Saeed Muhaz Jibril, to maintain calm in the area and therefore urge him not to be distracted by any threats and unsubstantiated allegations against his person by some individuals who are seeking their parochial interest.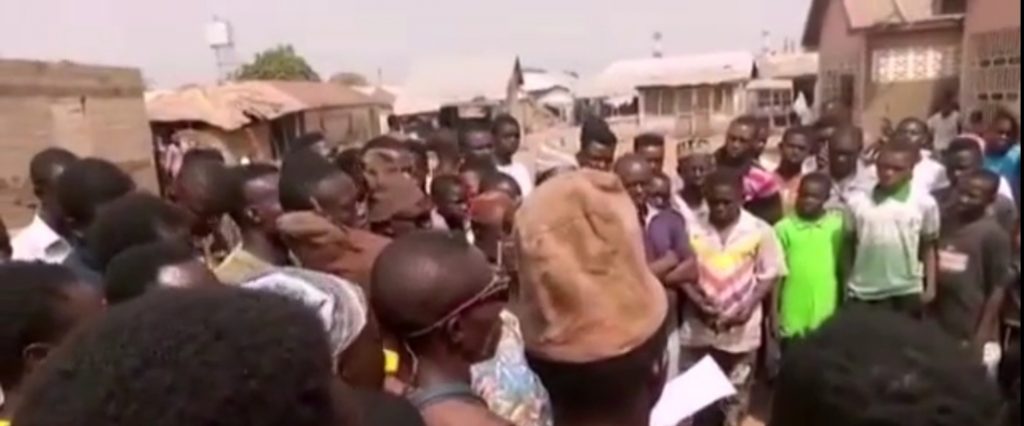 The Wasipe Youth Association held a press conference at Daboya in the North Gonja District in response to the threats by Mamprusi Paramount Chief of Janga in the North East region, Soo Naba Nantomah Seidu that, Mamprusis will fight and take over Lukula and also seize Daboya, capital of the North Gonja District and the Wasipe Traditional Area of Gonja, if Government do not intervene over a controversy of which of the Traditional Area owns the area.
Source: nkilgifmonline.com