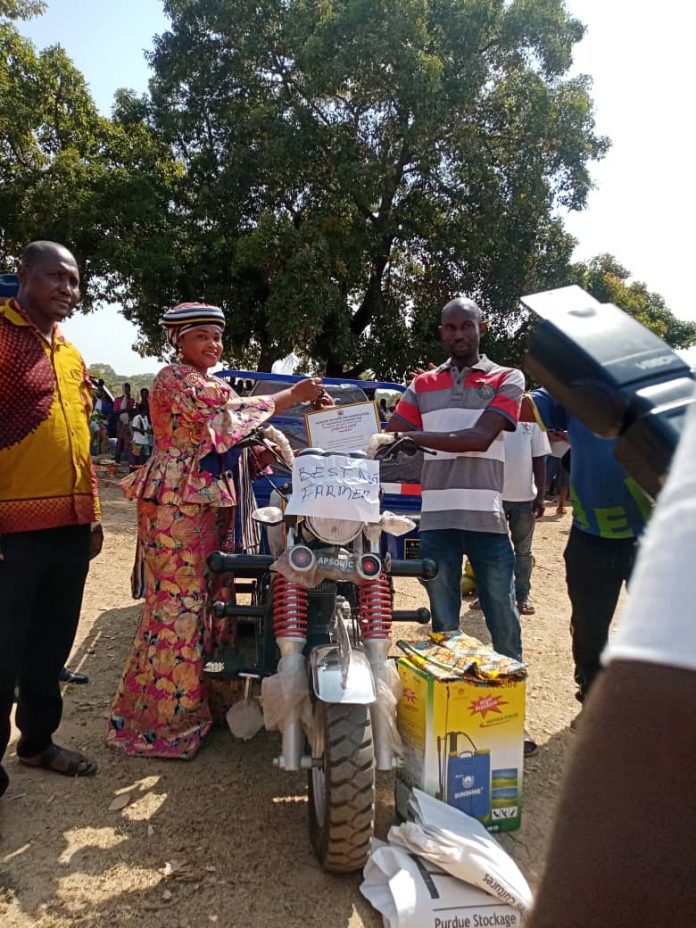 The District Chief Executive (DCE) for the Sawla-Tuna-Kalba District Madam Barikisu Losina has said that innovative approach to Agriculture by President Akufo-Addo's government has led to massive improvement in the sector. She cited the issue of fall army worms as a thing of the past which I'd making farmers produce more.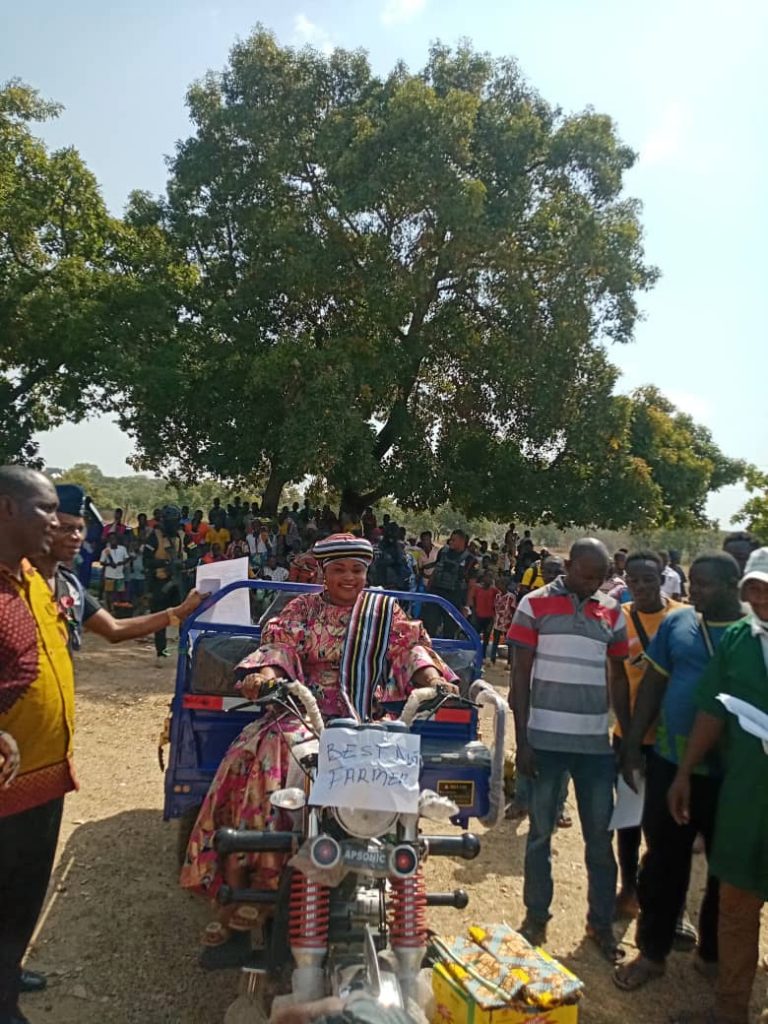 The DCE made this comment when she addressed this years farmers day celebration in the Sawla Tuna Kalba district of the Savanah Region at Gindabour under the theme:
"Planting for food and jobs – Consolidating food systems in Ghana."
Madam Barikisu entreated all to come together to fight the issue of climate change.
She used the occasion to remind all that Covid-19 is real hence the need for everyone to get vaccinated and that the resent outbreak of the yellow fever disease in some parts of the the region should not be taken lightly and advised all to get vaccinated.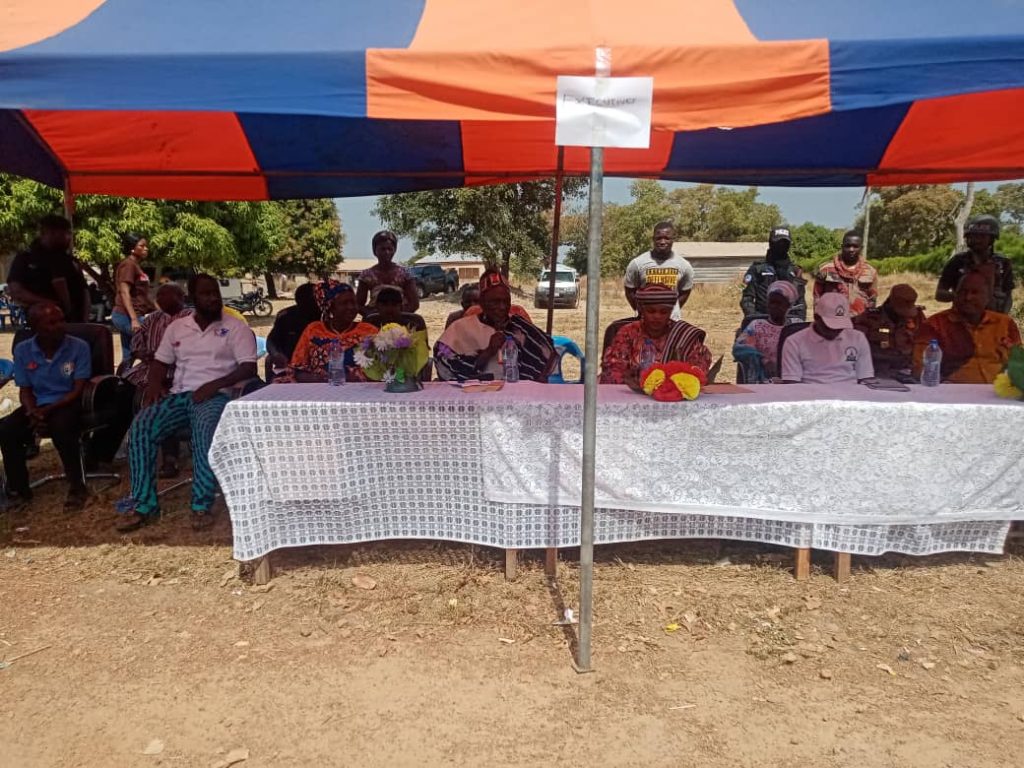 She also thanked all farmers especially the award winners for their hard work for her district and nation as a whole.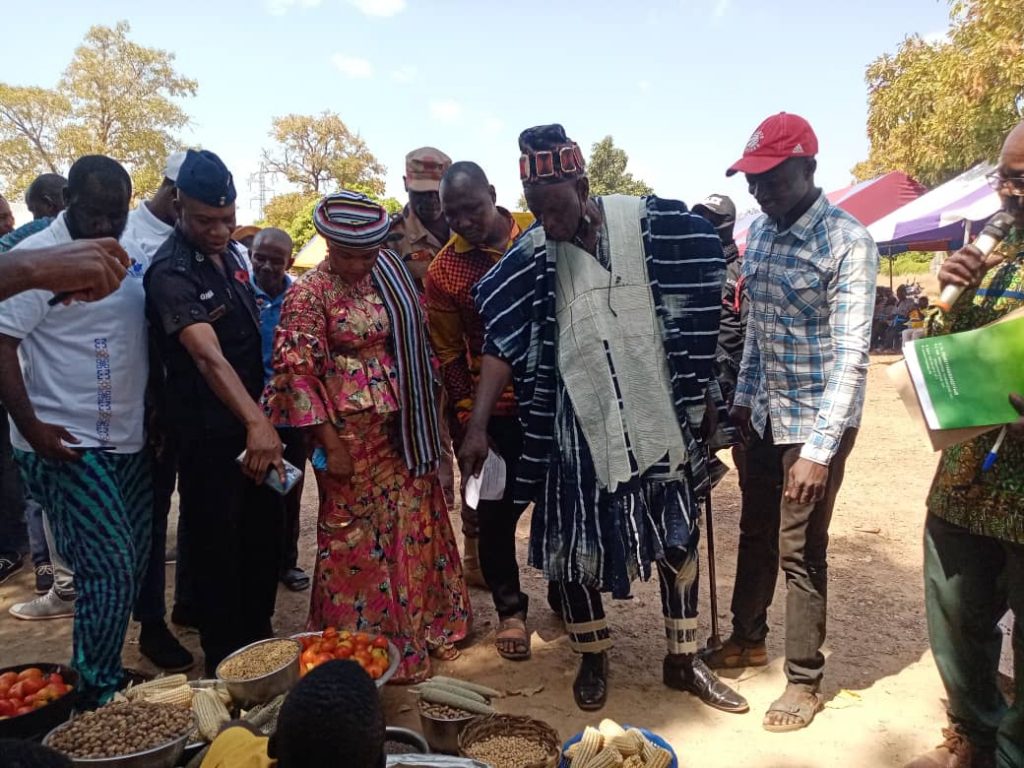 Speaking at the occasion, The Agriculture Director for Sawla-Tuna-Kalba District Mr Galaa Martin acknowledged all farmers for their efforts and advice farmers and all, to desist from indiscriminate bush burning and the excessive use of certain agro chemicals especially weedicides which he said will eventually destroy the land. He added that the government should intervene in the fight against some Fulani herds men who destroys farmlands.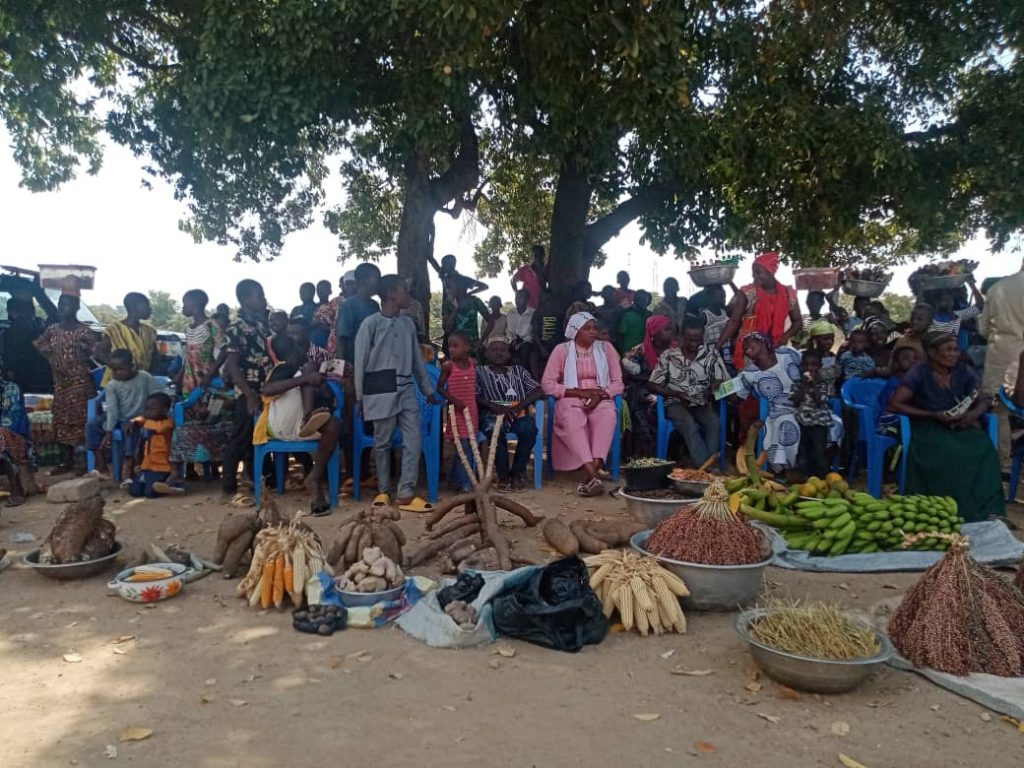 Mr Galaa Martin used the occasion to plead on the government to retain if not all but some of the NABCO personal posted to the department of Agric in the district since they have no enough extension officers.
The Best Farmer of the Sawla-Tuna-Kalba District Mr Osman Haruna was awarded with a motorking tricycle, a Napsack sprayer, Cutlass, a cloth, sacks, a per of wellington boots, and a certificate.
The occasion saw a massive turn up of farmers and other stake holders, the representative of the Paramount Chief of the Kong Traditional Area Kongwura Seidu Jinkruge (I), the district director of education, the district police and fire commanders, the representative of the Member of Parliament for the Sawla-Tuna-Kalba District and others.
There was a display of various farm products ranging from crops to livestock at the occasion.
Source: nkilgifmonline.com