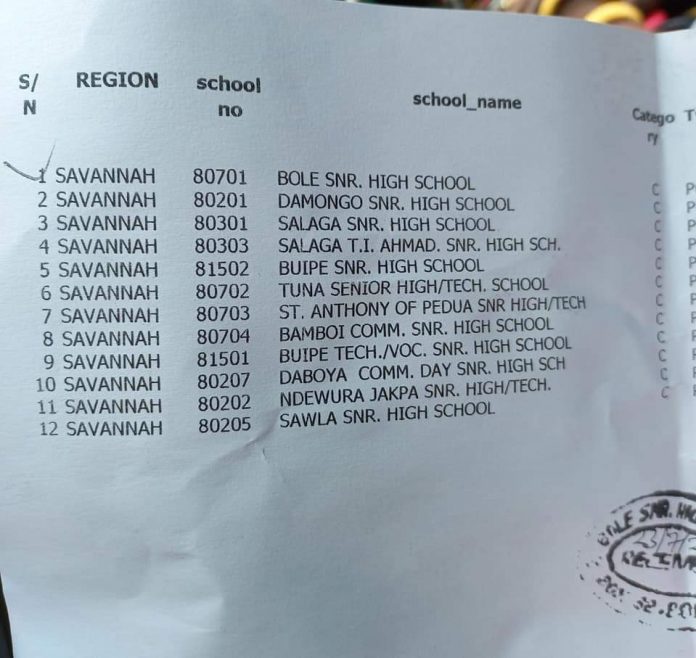 The Bole Senior High School has placed 1st out of 12 Senior High Schools in the Savannah Region in the 2020 WASCCE Ranking of Senior High Schools.
The Damongo Senior High School placed 2nd with the Salaga Senior High School placing 3rd.
Bole based Nkilgi fm spoke to the Headmaster of the School Mr Mahama Issahaku Albertus on 24th August, 2021 and he disclosed that he and his staff achieved the feet as a result of good supervision of Tutors, commitment of Tutors and putting proper disciplinary measures.
He said the school also organised extra called free of charge for its students.
The Headmaster of the Bole Senior High School also commended parents of students from Bole for their role in helping to supervise the movement of their students and sometimes demanding for exeats from their wards when they visit home.
Mr Albertus urged parents to continue to support the school.
Source: nkilgifmonline.com