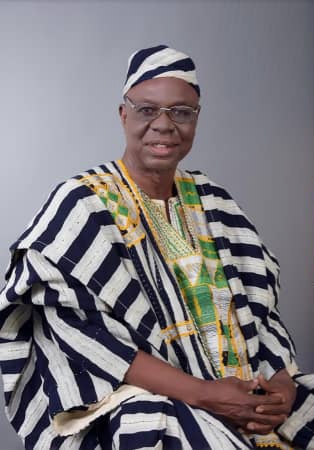 The Chieftaincy enskinment of Alhaji Adam Zakaria, an elected Member of Council of State of Ghana representating the Savannah Region as Kpongriwura Sapra Kokosechi of the Bole Traditional area would take place from Friday 26th March, to Sunday 28th March, 2021.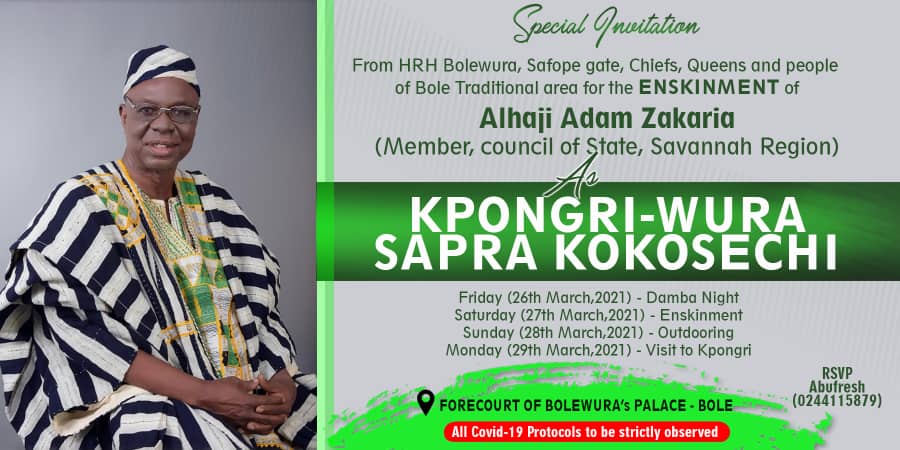 On Friday 26th March, 2021, there would be Damba from late night to the early morning of the following day.
On Saturday 27th March, 202, the enskinment would take place at the Palace of the Paramount Chief of the Bole Traditional area Bolewura Sarfo Kutuge Feso (I) in the morning.
The Outdooring of the enskined Kpongriwura Sapra Kokosechi would take place on Sunday 28th March, 2021 and on Monday 29th March, 2021 the new Chief will visit his community of Kpongri in the Sawla-Tuna-Kalba District of the Savannah Region.
The organisers of the enskinment have announced that all COVID-19 protocols will be strictly observed during the enskinment.
Alhaji Adam Zakariah hails from the royal Sarfope gate of the Bole Traditional area. He was born to Maluwewura Zakaria of Bole and Mantewuche (Queen mother of Buipe) Achulo. He is a former Principal of the Bagabaga Teacher Training College in Tamale.
Source: nkilgifmonline.com