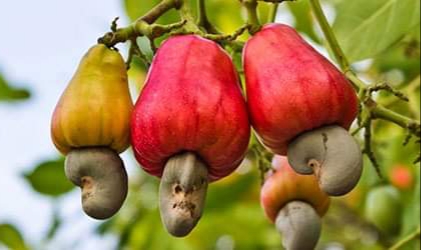 Cashew Farmers in the Bole District of the Savannah Region are complaining bitterly of Fulani herdsmen allowing their cattle to graze in their Cashew Farms with the cows eating their ripe cashew which falls on the ground.
The aggrieved Cashew farmers have said they have agro chemicals which are harmful and can kill these cattle when they spray them on their cashews but they are not doing that because they do not want to kill anybody's cows.
The cashew farmers are therefore appealing to opinion leaders and the Police to ensure fairness in dealing with Fulani herdmen and cattle owners they report to them or else they will take the law into their hands and also handle the Fulani herdsman their own way.
Bole based Nkilgi Fm spoke to an aggrieved cashew farmer Mr Asumah Adam and he bemoaned the menace of the destructive activities on their cashew farms by Fulani herdsmen saying; "We are tired of what the Fulani herdsmen are doing and might take our own measures to stop them".
Mr Adam called on stakeholders to assist and dialogue with cashew farmers to resolve the issue until it isn late because the Fulani herdsmen still allow their cattle to consume their hard earn sweat of cultivating cashew farms.
Mr Asumah Adam said some his colleague cashew farmers in Bole have adviced themselves and have already bought agro chemicals and distributed among themselves to spray on their cashews farm which will kill the cows if Chiefs, opinion leaders and other stakeholders do not mediate.
Source: nkilgifmonline.com