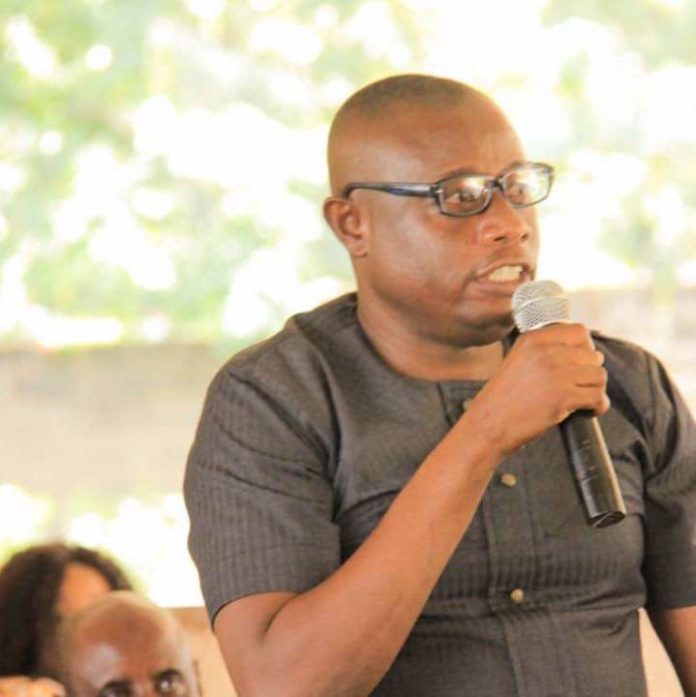 On the occasion of a street lady alleged to be have bee assaulted by him, I call on the Hon. MCE for West Gonja Hon. Jibril 'Jegede' to APOLOGISE to the people of Gonjaland not because the news is true or occurred as narrated by the lady in question, but for the loud silence exhibited by the MCE.
Under such circumstances it should have been the MCE leading the charge to find answers to issues of assault not to be the one at its center and then 'refusing' to speak to all the rumors and name calling.
Again this is happening at a time when the whole week has been characterized by monstrous scores of voionece and insecurity across the country..
On monday we heard the story of a landlord at ofankor, suburb of Accra who shot and killed a tenant who was packing to leave his house. He shot him in the balls according to some reports.
A day after, in Ashanti region, a porridge seller stabbed and killed a pregnant woman.
Just yesterday a 70 year old man allegedly hacked the head of his own nephew till a portion of the boys head fell off.
This horror stories are alarming and a trigger of insecurity that I have said are seriously wearing out our social security order during these few years of a new Government.
Whiles most partisan readers might take offense to this, let me remind them, rain doesn't fall on one mans roof.
Within this same week, I heard some Assembly men numbering 22 were Rambo style prevented from casting their votes to endorse an MCE who has been newly elected by the President.
Government appointees and security agencies should rather be the pacifiers of our lands. They should be the mouthpiece of peace and the shrines of seeking justice and fairness of injustice. Our current state depicts ill and bleak hopes.
Without gearing off much, the MCE should speak up and do the right thing base on what was and truly transpired.
Silence they say means concern. But the social media tags and name calling are unwarranted for his person. Not long, he will be at the receiving side of the system just as he was!
He would be glad to sit aside and breath calmly the fresh air of his good works when the time comes and thatvwill be only when he sets the tune right!
Long live our Peace!
By Mubarik Abass (Konkonte)
28th May, 2020