The six Assembly men in Bole Township on 2nd March, 2020 payed a courtesy call to the Palace of Bolewura Sarfo Kutuge Feso (I).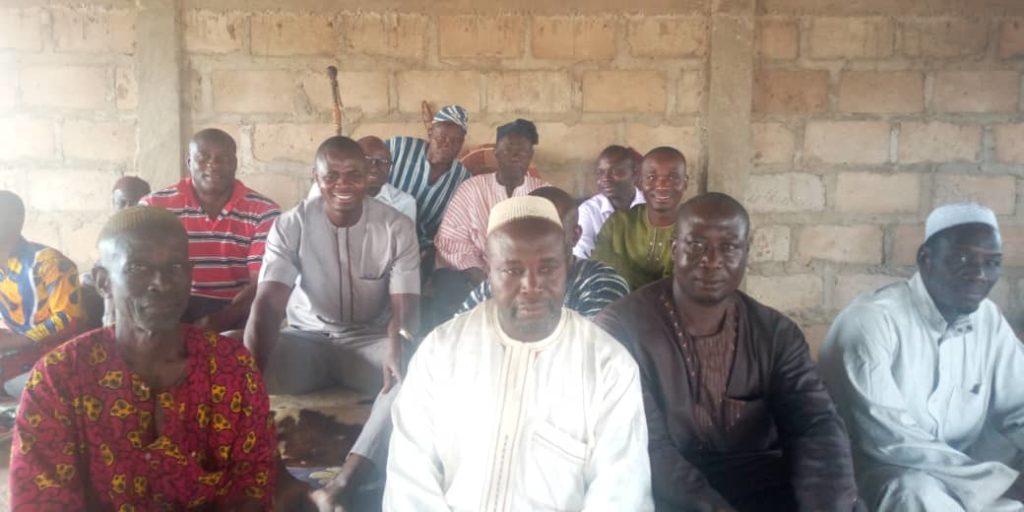 The Assembly man for Mempeasem electoral area, Hon Mahama Shiraz- Deen spoke on behalf of his colleagues and explained that they came to greet the Bolewura and also introduce themselves to the palace, adding that they could not come early due the absence of a Presiding Member for the Assembly. Hon Shiraz- Deen also said the Assembly as at now do not have a Presiding Member because they failed to elect one after four rounds of voting.
Bolewura Sarfo Kutuge Feso (I) thanked the Assembly Members elect and encourage them to work hard to uplift the image of Bole.
He said sanitation is a problem in Bole and the palace is ready to empower every Assembly man to enforce the sanitation by-laws in the District.
On the issue of a Presiding Member, Bolewura advised the Hon. Assembly Men to as a matter of agency "put Bole District First" instead of their political motives as the Assembly is for the people of Bole District and not any political party. The Bolewura charged them to settle on one person when the reconvene again.

The Hon. Assemblymen thanked the Bolewura and promised to put his advise into practice.Yagbonwura said this when the Assembly.
Source: nkilgifmonline.com