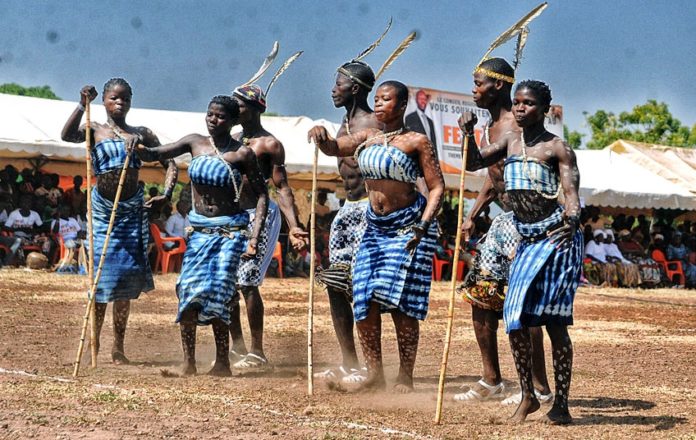 The Paramount Chief of Bole Traditional Area, Bolewura Safo Kutuge Feso (I) will join the Bounkani Traditional Dance Festival (FESTIBO) at Bouna in Cote d'Ivoire from 6th to 7th December, 2019 following an official invitation extended to the palace by the Paramount chief of Bouna.
FESTIBO is a multicultural festival whose common denominator is all the ancestral, mythical, mystical and initiatory dances of the people of this region in Cote d'Ivoire.
The festival held every year in December also aims to list heritage dances, ancestral arts, tourist sites, the cultural facts of the peoples of the region, and all other things that will promotes cultural inheritance. The Bounkani Regional Council of Cote d'Ivoire initiated the festival to make more known the cultural wealth of the region.

The Bounkani Regional Council of Cote d'Ivoire shares a border with the Bole District and has people of same ethnicity on both sides of the border in Cote d'Ivoire and Ghana.
The Bolewura is expected to be in Bouna Cote d'Ivoire with hundreds of his Chiefs and people to cement the long standing relation the Bole Traditional Area has with the Bounkani Regional Council of Cote d'Ivoire.
Source: nkilgifmonline.com