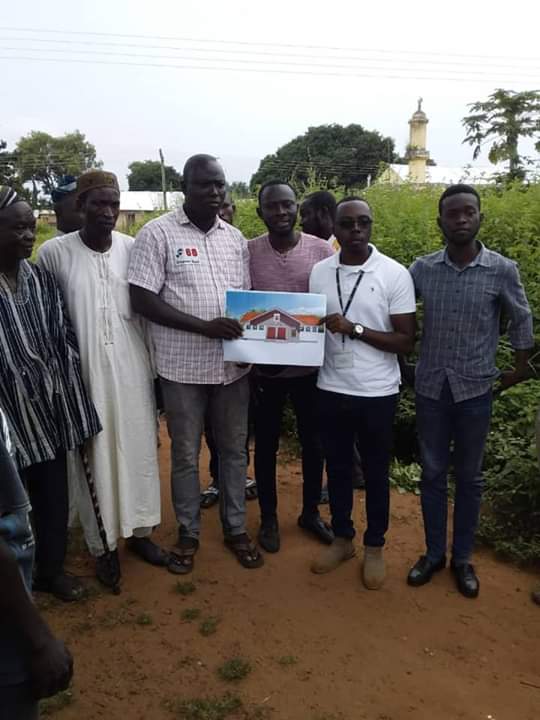 The Member of Parliament (MP) for the Damongo constituency of the Savannah Region and Ranking Member for the Mines and Energy Commitee in Parliament, Hon Adam Mutawakilu Garlus, has secured 4 mechanized boreholes, 12 hand pump boreholes  and two 12 seater KVIPs from GNPC foundation for his constituency. 
The Research Assistant to the MP at the Office of Parliament Mr Issifu Seidu Kudus Gbeadese said work has started at various sites for both the drilling of the boreholes and construction of the KVIPs later this month, October, 2019.
The GNPC Foundation is the Corporate Social Investment arm of the Ghana National Petroleum Corporation (GNPC) dedicated to impacting on the lives of people and communities within its production enclave and Ghana at large. The Foundation's operations are driven by 3 thematic areas of focus; Environment & Social Amenities, Education & Training, and Economic Empowerment.
Mr Kudus said the MP as a ranking member of the committee which has oversight on GNPC and other allied institutions in the energy and mines sectors, took advantage of this vehicle to apply to the Foundation in 2018 for this support and the projects were approved by the foundation and has since  handed over sites to various contractors for work to start.
The projects when completed will add to the sanitation campaign  championed by the UN through goal 6 of the SDGs and Ghana who is a signatory to these SDGs.
The MP has promised to stay closed with his constituents at all times and also pledged to employ every available means to serve them with all sincerity. 
Source: nkilgifmonline.com