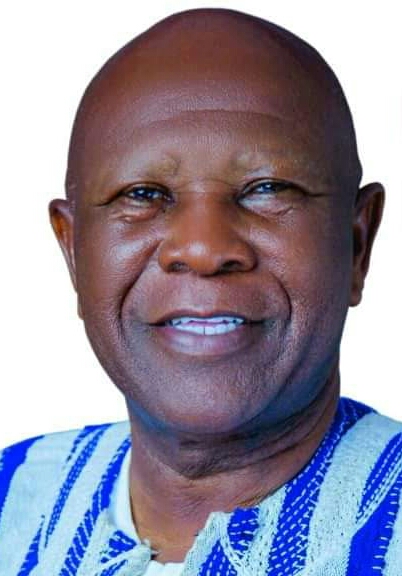 Hopes of Deputy Savannah Regional Minister, Samuel Yeyu Tika, of representing the New Patriotic Party (NPP) as its parliamentary candidate in the Daboya- Mankarigu constituency of the Savannah Region for the 2020 elections have been dashed.
He was rejected by delegates of the party in the constituency during the NPP's parliamentary primaries held nationwide yesterday, Saturday at Daboya.
He lost to a serving CEPS Officer Alhaji Mahama Asei.
The NPP parliamentary primaries in the Daboya Mankarigu constituency had five aspirants contesting in the race won by Alhaji Mahama Asei Seini with 162 votes followed by the Deputy Minister Mr Samuel Yeyu Tika coming second with 77 votes. Mr Danladi Saaka polled 71 votes followed by Abdul-Latif Bavug with 13 votes and the NPP Communication Officer for the Savannah Region Mohammed Issah surprisingly getting 8 votes.
Below are the Official Results of the Savannah Regional Constituency Parliamentary Primaries in a statement issued by
Savannah Regional of Secretary of NPP Mr Haruna Iddrisu:
SALAGA NORTH:
1. Tahiru Fuseni – 67
2. Alhassan Abdallah – 94 (Elected)
3. Salifu Dramani – 58
DABOYA MANKARIGU:
1. Samuel Yeyu Tika – 77
2. Abdul-Latif Bavug – 13
3. Mahama Asei Seini – 162 (Elected)
4. Danlandi Saaka – 71
5. Mohammed Issah – 08
BOLE BAMBOI:
1. Raphael Kumah Abolasom – 151
2. Adam Olando Abudu – 37
3. David Sei Demah – 215 Elected)
YAPEI KUSAWGU
1. Salis Yakubu Atchulo – 147
2. Adam Bukari Fatawu Haruna – 47
3. Abu Mahama Abudu – 451 (Elected)
4. Mahama Mustapha – 109
5. Asumah Elizabeth Lumasi – 05
SAWLA /TUNA/KALBA
1. Banasco Seidu Nuhu – 260 (Elected)
2. Bullu Liman Bruce – 06
3. Giibeiri Jonathan Laamiitey – 188

DAMONGO
1. Samuel Abu Jinapor – Acclamation
Source: nkilgifmonline.com