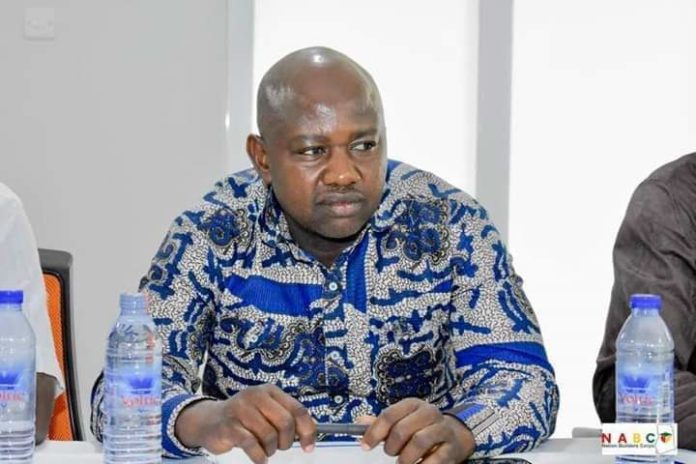 The Campaign Team of the Deputy Minister of the Savannah Region who is also an aspirant for the New Patriotic (NPP) Primaries in the Daboya- Mankarigu constituency Samuel Yeyu Tika have said that their candidate was not "chased out of Daboya when he attempted campaigning to delegates there".
A statement signed by Tika Winner who is the Press coordinator of of candidate Mr Samuel Yeyu Tika said at no point in time was there any heated exchange whatsoever between Hon Tika and any individual or group of persons in Daboya to the extend of him lodging a complaint at the chief palace as Nkilgi Fm sought to portray.
"The facts however, is that Hon Samuel Tika was in Daboya yesterday (Wednesday 25th September, 2019) to attend to two programs. First being a regional executive meeting at 1:00pm and the second, a delegates meeting at 4:00pm. The regional executive meeting did not start early and went deep into the scheduled time for the delegates meeting. Delegates who were kept waiting for hours to meet Hon Tika were not happy for this development but was immediately resolved under their area coordinator; Hon Sualisu"; he wrote.
"We implore Nkilgi fm and all other media houses to be circumspect and professional in their reportage by always verifying from reliable sources before publication"; the statement concluded.
Bole based Nkilgi Fm reported that the Deputy Minister of the Savannah Region and an NPP aspirant in the Daboya- Mankarigu constituency Mr Samuel Yeyu Tika was chased away from the NPP constituency office at Daboya on Wednesday 26th September, 2019 when he made an attempt to meet NPP Delegates in Daboya township who are 44 and had to seek refuge at the Palace of the paramount Chief of the Wasipe Traditional Area of Gonjaland, Wasipewura Anyame Kabasagya.
Nkilgi Fm's Daboya Correspondent Musah Asafo Mahama confirmed this story explaining that some allegations wwre levelled against the Deputy Minister ofthe Savannah Region. He said the NPP Youth in Daboya town accused the NPP aspirant for Daboya- Mankarigu of neglecting Daboya in his campaigns.
He also said the NPP Youth said they have information that the Deputy Regional Minister is planning to send the NPP Primary elections in the Daboya- Mankarigu constituency scheduled to take place tomorrow Saturday 28th September, 2019 to Damongo hence made an attempt to attack him.
Source: nkilgifmonline.com