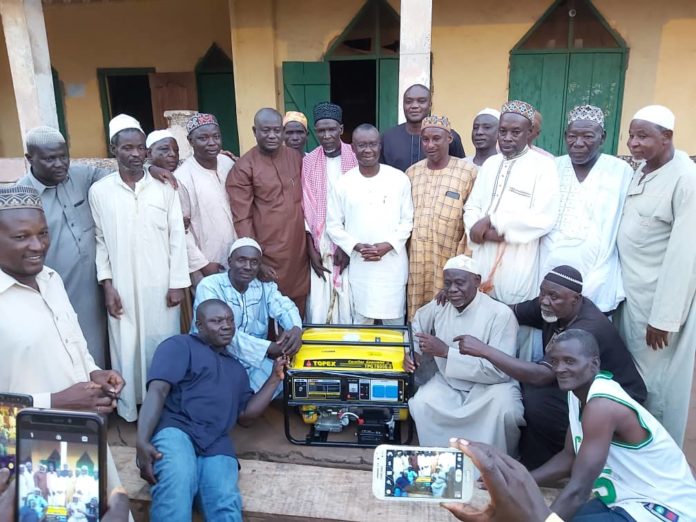 The Member of Parliament (MP) for Salaga South and Savannah Regional Minister yesterday Wednesday 25th September 2019, with his Arabian partners cut sod for the commencement of a 2 unit classroom block, Mosque with a urinary attached, and a reservoir. 
One of the facility will be built at Sakpare, a suburb of Kpembe, and the second at Mempeasem, also an area in Salaga township. 
The facility according to Hon. Salifu Adam Braimah, will facilitate and further heighten the teaching and learning of Arabic in the beneficiary areas.
The Mosque however, will serve as a worshiping place for the Muslim community to observe their five compulsory daily prayers.
"Our Muslim ummah have in recent times lamented on how leadership turned a blind eye on Arabic education. I agree with them though but the fact is, am always on the ground as a messenger to ensure that the needful is done. Am sure that when these projects are successfully completed, the perception that Arabic education hasn't been prioritised will be a thing of the past"; the MP said.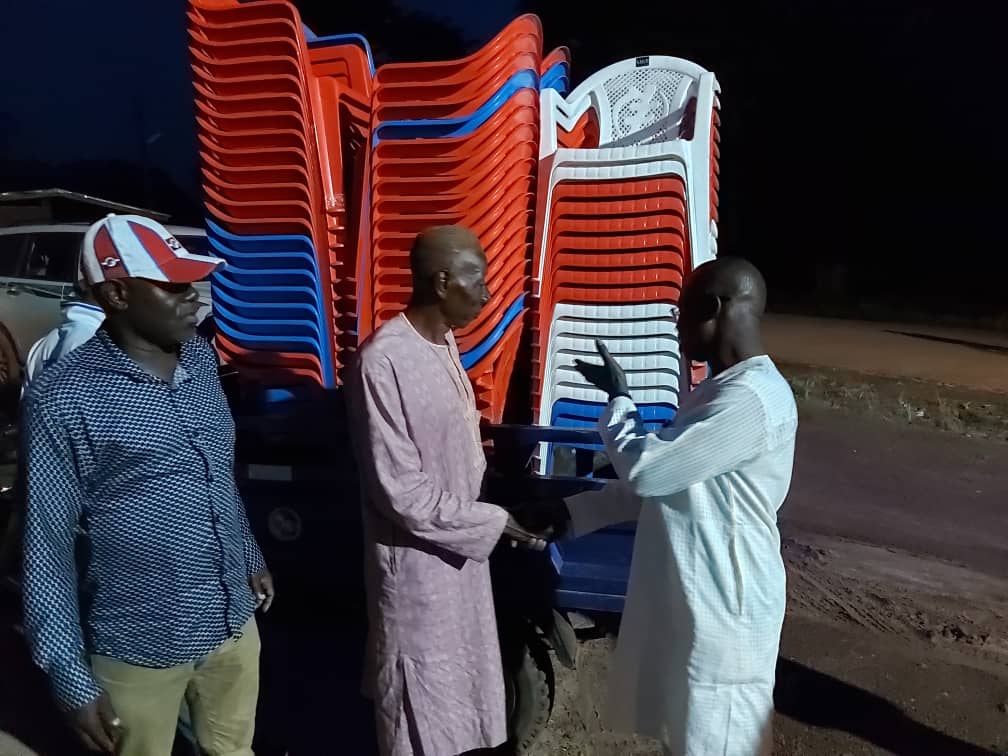 Mr. Mohammad Fahad Alrubian who is Supervisor of Al-Suqyaa Foundation for development stated that a few weeks from now, the contractor will commence work and all he is asking for, is the people's support and cooperation, when work commences.
The MP for Salaga South in a separate event, donated standby generators to 2 Mosques in Salaga. The various areas that recieved the said generators are Lampur and Nguan Liman.
Hon. Salifu Adam Braimah wrapped up the days activities by donating about 100 plastic chairs to Youth groups at the party office. 
Beneficiaries across board hailed their MP for the timely intervention. 
They also promised to manage and also care for whatever that has been received and what is yet to be given.