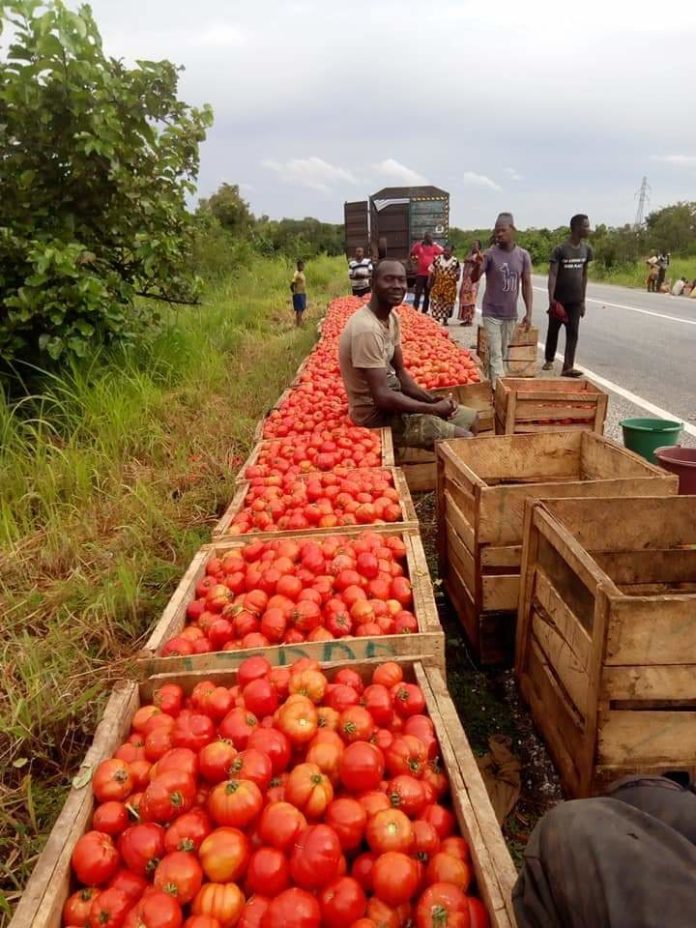 A massive harvest of tomatoe by a worker of the Mole Motel owned by the Mole National Park who farms tomato as a part time job has generated a debate on why the people of Larabanga are not making use of agricultural opportunities in the area.
A resident of Larabanga who also works at the Mole National Park called Dramani Dawda Jaward lamented numerous agriculture opportunities that abound in the area but are not being put ro good use.
He wrote on Facebook;
"A Bimoba man who is a staff of Mole Motel harvested this as his part time job on the Larabanga soils. With this background, I don't know if the youth of Larabanga can be blamed for being poor. I think we must redefine ourself taking into account the numerous opportunities that spread across our vicinity and hopefully we would be able to emancipate ourselves from economic predicaments".
His Facebook post is being supported by many people with one comment on the saying;
"Very impressive. If our youth had taking to farming, much of our basic problems would have been a thing of the past. But do think the youth of Laribanga see farming as a job? Certainly no. They think their destinies lies with following white people and begging tourist for chicken change".
Larabanga is a Community in the West Gonja district of the Savannah Region. It is a communiry that is known for having the oldest Mosque in Ghana built in 1421 at the height of the trans-Saharan trade and houses a copy of the oldest Qur'an in Ghana.
The community is also known for its Mystic Stone and is the entrance to the Mole National Park in the area.
Source: nkilgifmonline.com