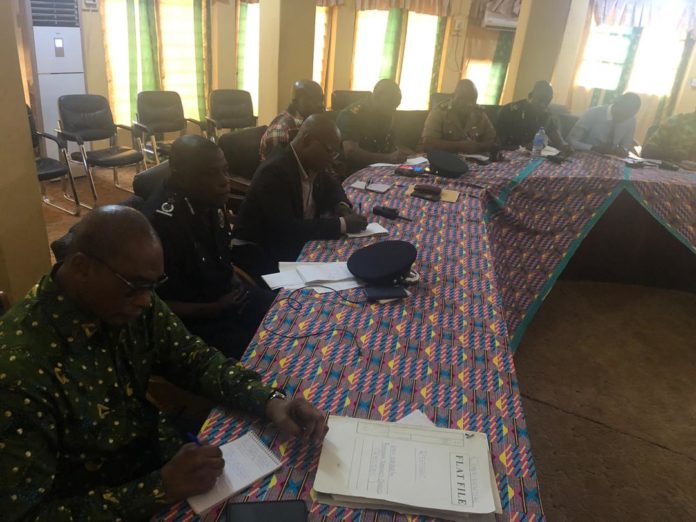 The Regional Security council (REGSEC) of both the Savannah and the North East Regions held a joint meeting on the 22nd of August 2019 at the Northern regional Coordinating Council in Tamale.
In reference to the recent clashes among residents of Lukula, a farming community in the North Gonja District in Savannah region on the 15th of August 2019, which resulted to the lost of lives and properties, REGSEC of both regions deemed it necessary to hold a meeting to see into the the ways of putting to end such occurrences that have the potency of stagnating development in both regions.
The PRO of the Gonjaland Youth Association Mufti Habibu who filed a report on the meeting said the meeting resolved that, as infant regions that still lack some major resources to make decisions of conflict related issues, it is only appropriate to seek support and advise from the interior ministry, National security coordinator and also the Chieftancy ministry since this whole brouhaha involves two (2) paramountcies.
The Council finally, agreed that both Chairmen, Hon. Salifu Adam Braimah (Savannah region) and Solomon Boar (North East region) travel to the nation's capital Accra to get all recommendations duly examined by the aforementioned bodies for implementation to attain the needed results to both Regions.
Also present at the meeting were, the DCE for North Gonja Hon. Eliasu Bawa and Commanders of the security services for both regions including, National Security, the military, the Police, BNI, and the National Fire service.
Source: nkilgifmonline.com