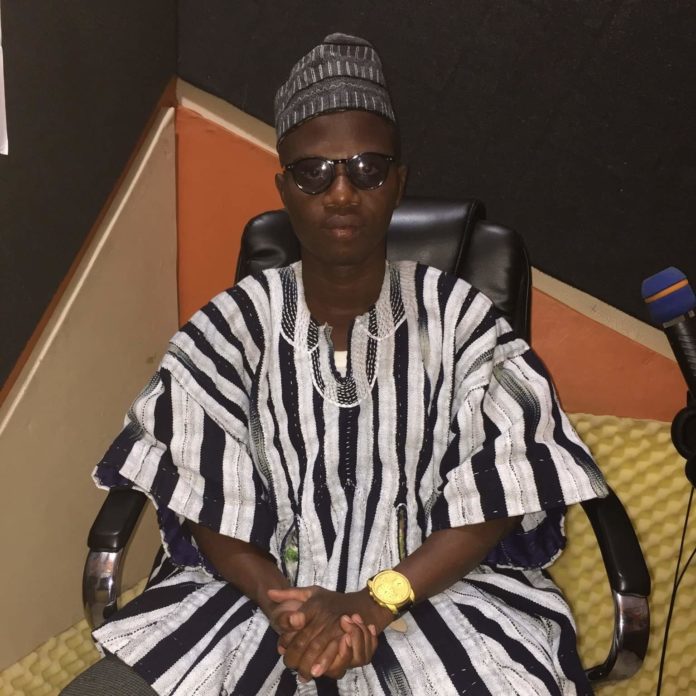 The NPP Communication Officer for the Bole- Bamboi Constituency Alhaji Aseaku Suelmana who is affectionately called 'Savannah Mugabe' has said that the NPP will win the Bole-Bamboi parliamentary seat in the 2020 election and that the four aspirants vying for the parliamentary candidate in their individual capacities constitute a threat to the NDC in the Bole- Bamboi Constituency.
The NPP Communication Officer for Bole- Bamboi Constituency said the misguided perception that Bole Bamboi is the preserve (stronghold) of the NDC is because the NDC Flagbearer John Dramani Mahama hails from the constituency is erroneous and flawed and that this years NPP parliamentary contest will bring a change.
"I want to state categorically without a modicum of doubt that NPP will Bole Bamboi people will witness baton exchange come 7th December 2020 Is Shaa Allah"; Alhaji Aseiku said.
Alhaji Aseiku further said the vetting of the NPP aspirants was done at Damongo last week and that any of the four people that were vetted can defeat the NDC candidate and current MP for Bole- Bamboi Alhaji Ussif Sulemana.
Alhaji Aseiku said the candidates that took part in the vetting at Damongo are Mr. Abudu Adams Orlando who is the 1st Vice- Chairman of the party in the Bole-Bamboi constituency, Mr. Raphael Kumah Abolasom an NPP Activist, Mr. David Sei Demah the current Secretary of the party in the Bole- Bamboi and Mr. Raphael Mahama Akati, the Savannah Regional Youth Organiser of the NPP. He gave a brief background of the four aspirants.
The Bole- Bamboi NPP Communication Officer said the party will rally solidly behind any candidate that emerges victorious and therefore implore their aspirants to engage in politics of decency, decorum and honesty and desist from divisive politics that will undermine the fortunes of the party in the constituency.
Source: nkilgifmonline.com