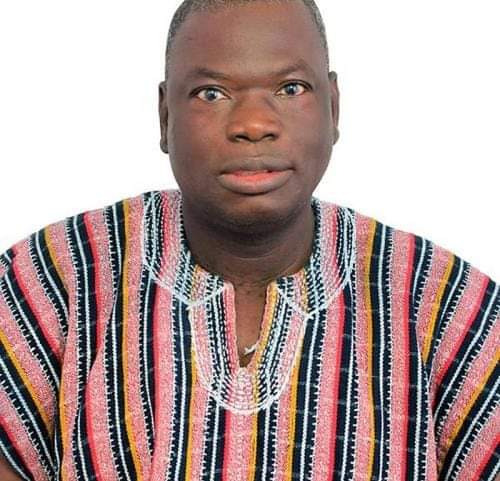 A contestant for the impending New Patriotic Party (NPP) parliamentary primaries in the Daboya- Mankarigu constituency of the Savannah Region Mr Danladi Saaka has said that he has a vision for the NPP in the constituency which is to win both the Presidential and Parliamentary seat from the National Democratic Congress (NDC) party in 2020 elections in the constituency and subsequently focused on the detailed tasks as a politician and negotiating majority support for peaceful co-existence between all the tribes within the constituency.
Speaking to Bole based Nkilgi Fm Mr Saaka said he has a mission to achieve infrastructural development in the constituency; alleviate poverty through education, health and support agric finance using networks with government agencies and a wide range of development partners to develop the constituency as well as engage persons to actively appreciate the NPP achievements and participate in the political process.
On the strategy to achieve this vision Mr Saaka stresses that the task will not be his own, but will work with the District Assembly, opinion leaders, the party executives and the youth.
He said he is not someone who insults people and even with those who disagree with him, he does so respectively which is key to his leadership. He believes "Leadership is ensuring that you've got something to offer the community, something that we can provide, not just getting elected; that's the easy part. It's what you can deliver".
He said;
"My task is daunting. As MP, I represent my people who live in remotes of the country and experience significant disadvantag
My aims are practical. I can negotiate in conflict situations. I have vast experience in networking"
Asked about projects he has embarked on generally and the area, Mr Saaka explained that five years ago, through funding from a development partner through financing Agriculture projects in then Northern region, he supported farmers using the provision of agro loans in the North Gonja, Yendi district and the West Mamprusi districts through commercial banks and rural banks and in 2017, a total of 1, 090 small holder farmers in group schemes were arranged for debt finance for the benefit for Gh545,000.
"Following a successful farming season in 2017, more farmers were enrolled in 2018. A debt finance of GHc1,110,000 for 1,850 small holder farmers benefited through group schemes. Loan recovery rates through group schemes achieved 95% as such financing options serves as a revolving tool for farming in subsequent years; he disclosed.
He said he also lobbied with a development partner for the provision of furniture for a school at Kito in the North Gonja Districts and in addition supported Girl-Child clinic in the North Gonja District on health issues in 2018, including supporting several social interventions to the underprivileged in rural communities in North Gonja District.
The NPP aspirant said he plans for the provision of water projects to Kito, Gua, Kagbal, Sinsina, Tudrope and Gurbagu all in the North Goja District through partnerships with development agencies through boreholes to avoid productive time for farming and in some situations class hours for pupils are used to draw water for their families.
He said he has earmarked the Bugsa Primary School which is in a deplorable condition, Mankarigu Primary School and the Lingbensi Presby School for renovations through development agencies and that plans are fast advanced to use corporate social support to fund the Girl –Clinic in the North Gonja District for the 2019 program in December 2019.
Jeremiah, a member of Dan Saaka Campaign team, indicated his team is effective communicating to the delegates, focus on goals and results, knowledge sharing, team support, diverse team, good leadership, and organised team. He said Mr Saaka is the only winnable candidate for NPP in the Daboya-Mankarigu constituency in 2020 elections.
He said; "As the days for the NPP primaries comes closer (September 28, 2019), Mr Saaka has been endorsed by several bigwigs at the national, regional and constituency levels saying he remains the only hope to snatch the seat currently occupied by NDC".
He also said;
"He is not loud mouth, but he just gets the work done at the least cost and so the delegates have decided, the majority support is waiting in the Daboya- Mankarigu Constituency to vote for my candidate Mr Saaka Danladi because of his qualities that include, but not limited to honesty, compassion, integrity, confidence, flexibility and experience"; Jeremiah said.
Source: nkilgifmonline.com