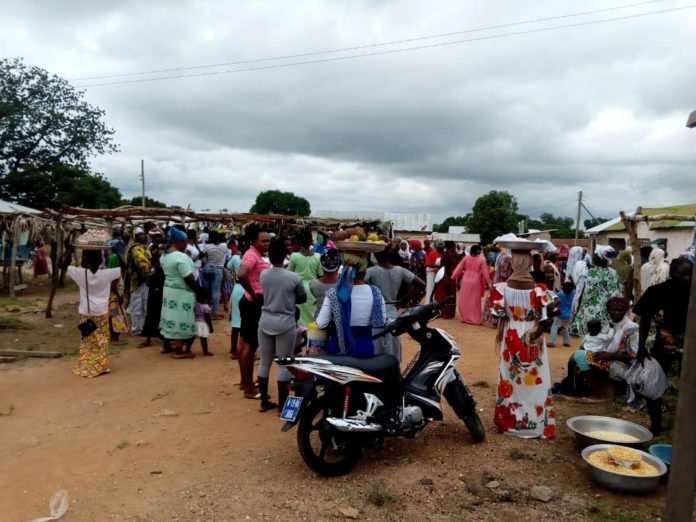 A weekly market has been inaugurated at Maluwe in the Bole District of the Savannah Region today Wednesday 31st July, 2019.
The opening of the market which is located at the back of the Maluwe Area Council started with a Quran recitation at the Maluwe Central Mosque after which the people of Maluwe including women, Elders and Youth danced at the premises of the market. Traders from Bole, Tinga, Gbenyukuon, Siginye- Kura, Bokwe- Kura Wakawaka and Sakpa and other communities were in Maluwe with their items or goods for sale at the new market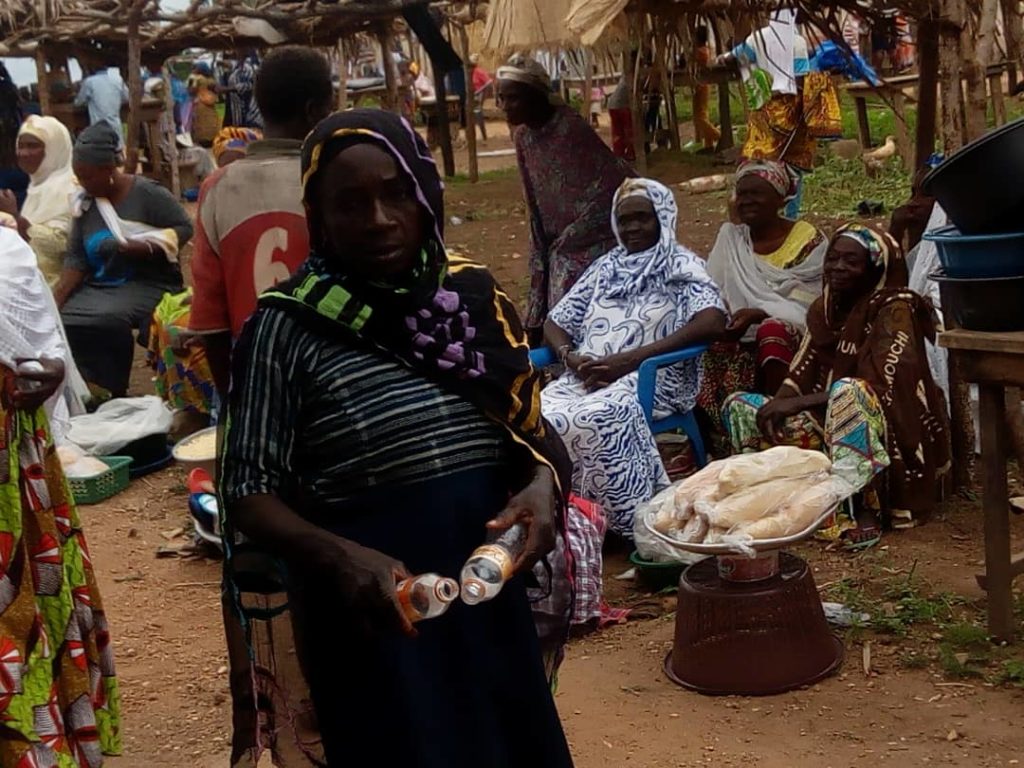 Speaking to Bole based Nkilgi Fm, the Chief of the community, Maluwewura Sulemana Amalia Dramani said establishing a market for Maluwe is long overdue since Maluwe is one of the biggest communities in the Bole District without a weekly market. He said the days when people wait for hawkers of ingredients ans other items is past. He bemoaned the situation in which government workers go to to other communities to buy items.
Maluwewura explained that the area is noted for farming especially by settler ethnic groups and that and so food items like maize, yams, groundnuts ans others would be available at the market for people from other areas to buy.
The Maluwewura further said even though the market is a weekly one, all women who sell items at their homes should go to the market on daily basis.
The Chief Imam of Maluwe Imam Yussif Umar Baba thanked God and pray for the market to be successful. He prayed for the Maluwewura and the Bole District and also prayed for peace and unity for Maluwe and Gonjaland.
Source: Nkilgi 103.7Fm, Bole (Savannah Region)