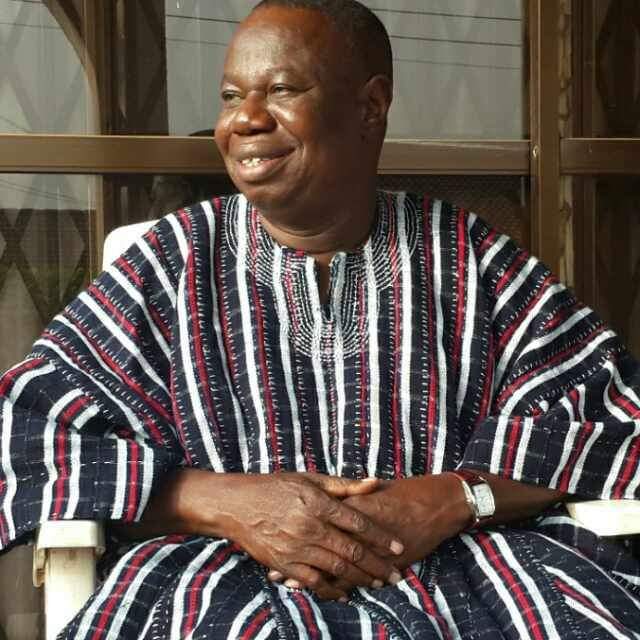 An indigene of Bole and a retired security expert Mr Zakariah Sakara has said that even though the chieftaincy issue in Bole is primarily a Gonja issue and not a party issue, the Savannah Regional Minister and the NPP government should send emissaries to former President John Dramani Mahama to ask him how he managed as President at the time to solve the Buipe chieftaincy issue in Gonjaland and how the Bole Chieftaincy controversy can also be resolved.
Mr Zakariah Sakara who worked as a BNI officer for many years and was the West African Director of Security and Investigations for the Standard Chartered Bank said the Buipe Chieftaincy conflict was even more explosive at that time than the Bole issue and that solving the Bole Chieftaincy issue is all about diplomacy and tough negotiations and that can be done.
He said; "Talking about how the Buipe issue was settled I think the government has find a way to settle issues of lost of life and propert in the conflict. We should be forward looking in the settlement rather than going too much into what led to what or what didn't lead to something not happening".
Mr Zakariah who currently owns a security company based in Accra said the people of Bole need a settlement of the issue now and that he believe as one family this can be achieved and it has to be now because when the campaigning for the 2020 general elections get into even the first gear the people of Bole can just as well forget at getting anyone to have time to think about the Chieftaincy controversy because politicking groups will avoid Bole to some extent because of the curfew.
He said no solution can be found to the Bole Chieftaincy issue when the feuding parties are not ready to listen to voices of reason.
Mr Zakariah disclosed that the Bole curfew is costing the people of so much in terms of lost business and that the once busy junction night market inside Bole has collapsed and hotels and guest houses are complaining of low or no patronage at all.
He said some lazy farmers have got a good excuse not to go to farm in good time and that going for morning congregational prayers had been suspended some how for all religions.
Mr Zakaria said he wish he could talk about the curfew in Bole without wandering into the cause of it – the chieftaincy conflict in Bole but according to him the problem is that the Regional Minister who will play a key role in settling the matter is himself not having the peace of mind to think.
He said the Regional Minister is also an NPP sitting MP and now that issues of primaries are rearing their heads things could even get worse for him in terms of time.
He said; "As we appeal to the authorities to try and help solve this nagging issue all heads of all the gates in Bole and the youth must tone down and give peace a chance. Are all parties not affected by this curfew? The curfew isn't discriminatory". He said he feels sad anytime he goes to Bole I go to Bole because the feeling of oneness is lost.
He explained; "Just imagine what happened on the Eid-il-Fitr prayers day. A once peaceful place like Bole people were running helter skelter in their new agbadas and high heel shoes. Assalam Aleiku self they could make".
He said when one go to a funeral in Bole now the signs of a sick community will hit him hard.
He called on the Mallams of Nyimange in Bole not to sleep because Bole need their prayers as and that after all the blood from the head affected the neck during the Eid prayers.
Mr Zakaria said all hands must be on deck because the Bole Chieftaincy controversy is a Gonja issue and it must be solved by Gonjas and now because the people are tired.