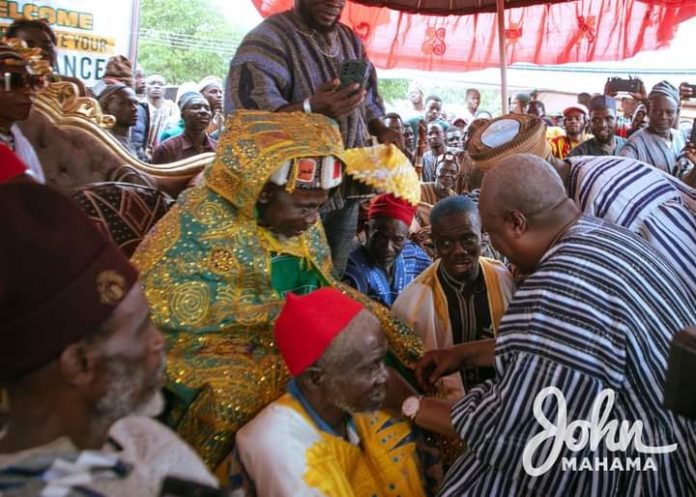 Publish
Former President John Dramani Mahama has said he feels proud to be a Gonja because of the seamless and smooth transition of power following the passing of any King of the Gonja Kingdom and a transition to a new one.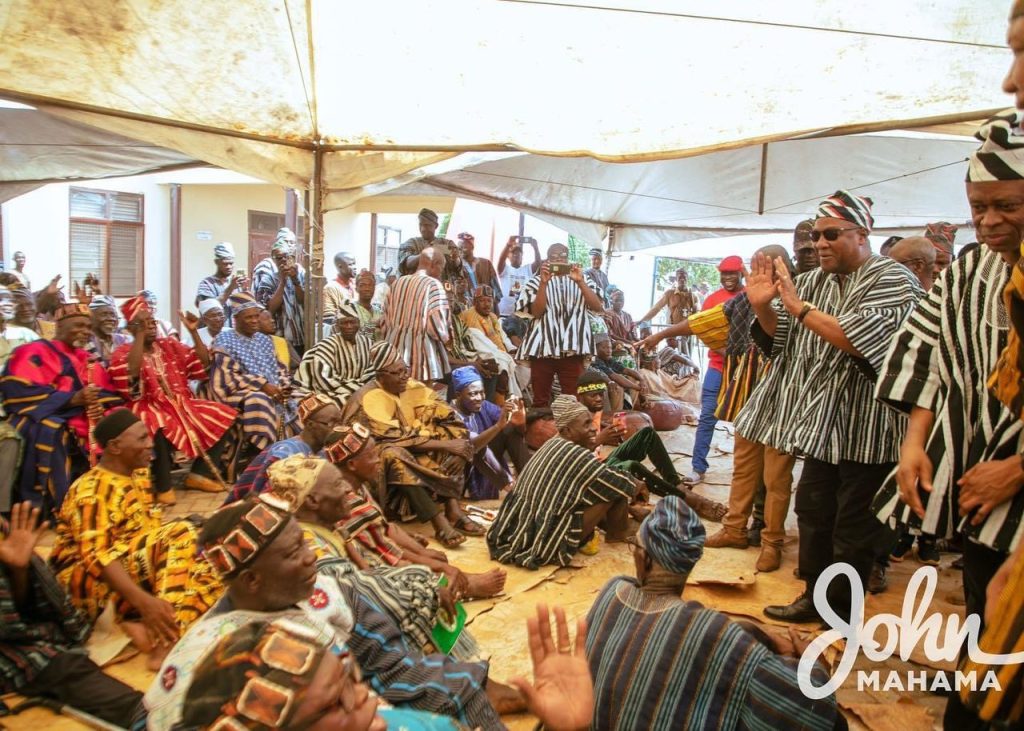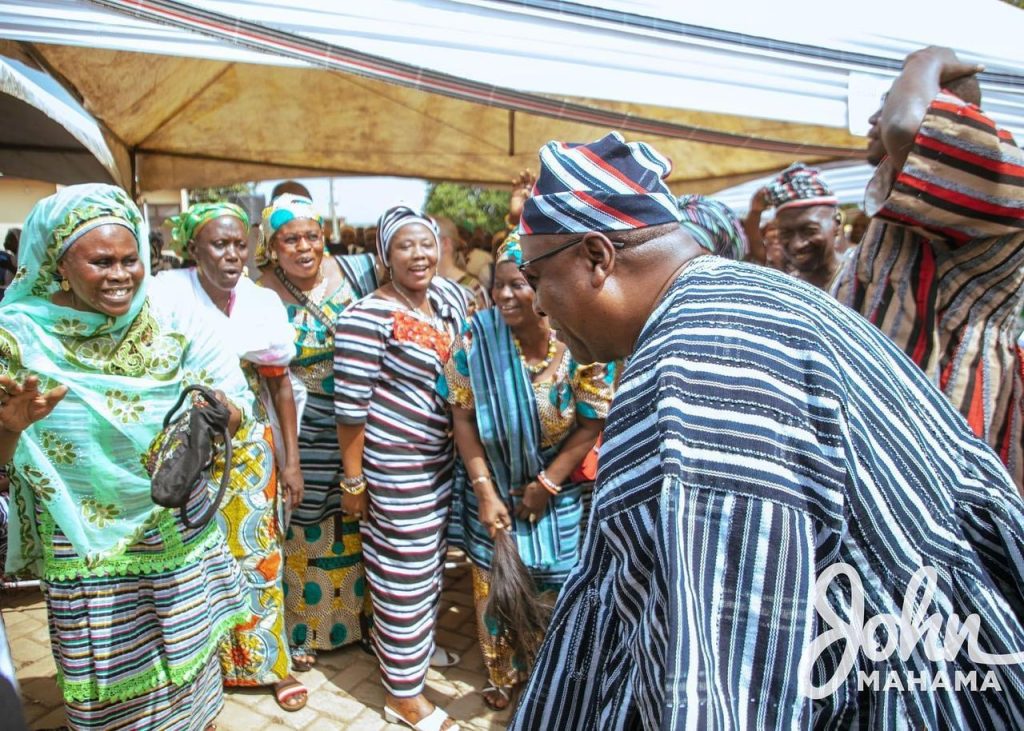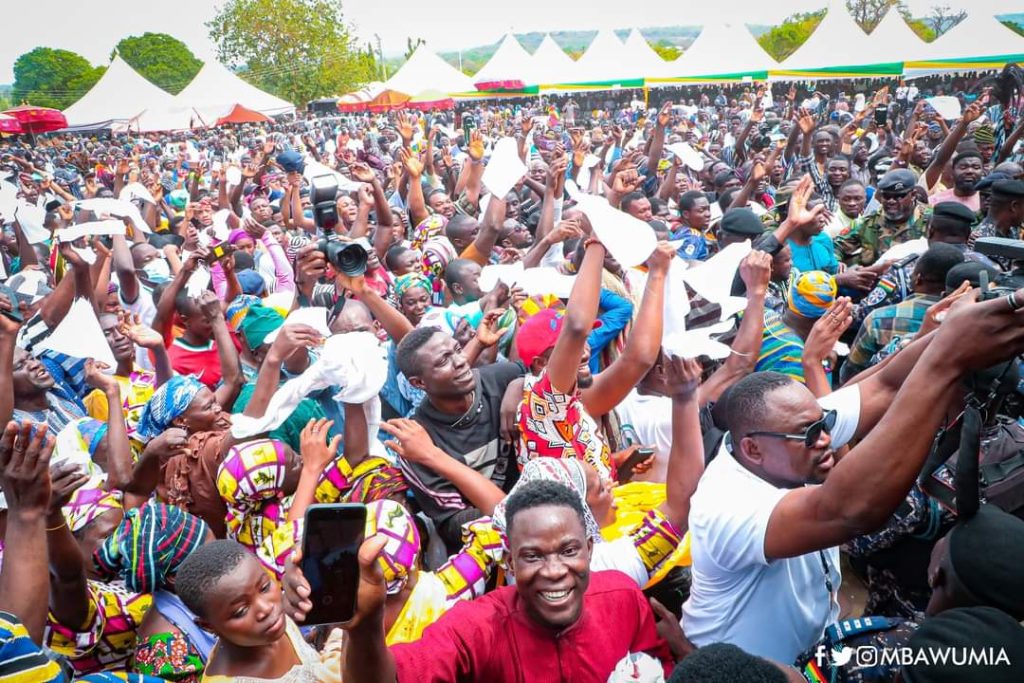 Speaking at a colourful ceremony to outdoor the new King and Overlord of the Gonja Kingdom Yagbonwura Bii-Kunuto Jawu (I) at the Jakpa Palace in Damongo on 21st March, 2023, Mr Mahama said; "In 1952, I am proud that my father was the clerk of the Gonja state council and he signed the enactment that brought the Gonja state Council into being and by that enactment it designated Yiram the Sonyowura as the Vice-President of the state council and Acting President in the absence of any Yagbonwura.
He further said; "I'm happy to say that that process has worked to perfection and we are seeing that the traditions that were left by our great forebears led by Ndewura Jakpa have served us well in a very seamless and smooth transition of power following the death of the late Gonja King.
"I feel very proud to be a Gonja today because it is not the same in many other traditional areas..in many traditional areas when the King dies it means the beginning of disputes, it means the beginning of conflicts, people get injured and people can even be killed before they are able to enskin a new Chief..It is not so in Gonjaland and I'm proud of that.
"We have a beautiful system of rotation and that rotation and that system has served us very well up to this point and I wish to enjoin our Chiefs and the custodians of our tradition that we just endeavor to ensure that this rotational system survives forever and ever.
"On this occasion I wish to state that as the Secretary who read the speech of the Yagbonwura said he has a very onerous responsibility. I'm made to believe that Gonjaland is the largest traditional area in Ghana and so the territory over which he has jurisdiction us very large and I'm very happy with the commitment he made that he was going to take action to ensure the various Chieftaincy disputes and territorial disputes are settled amicably".
The former President said; "On this occasion I wish to congratulate our new King and wish him long life and wisdom to look after Gonjaland in peace and prosperity".
Former President John Dramani Mahama was accompanied to Damongo by some leading members of the National Democratic Congress (NDC) including National Vice- Chairman Chief Sofo Azorka, the Savannah Regional Chairman of NDC Alhaji Imoro Seidu ans his executives as well as Constituency executives across the region.
Others were former Chief-of-staff Mr Julius Debra, former Agriculture minister Alhaji Mohammed Limuna, Aide to the former president Mrs Joyce Bawa- Mogtari, the Member of Parliament (MP) for Salaga South Hajia Zuwera Ibrahima, the MP for Yapei-Kusawgu Hon John Abdulai Jinapor, the MP for Sawla-Tuna-Kalba Hon Andrew Chiwetey Dari and the MP for Bole-Bamboi Hon Yussif Sulemana.
The rest were former MP for Damongo Hon Adam Mutawakilu and the former MP of Salaga North Alhaji Alhassan Mumuni.
Source: nkilgifmonline.com