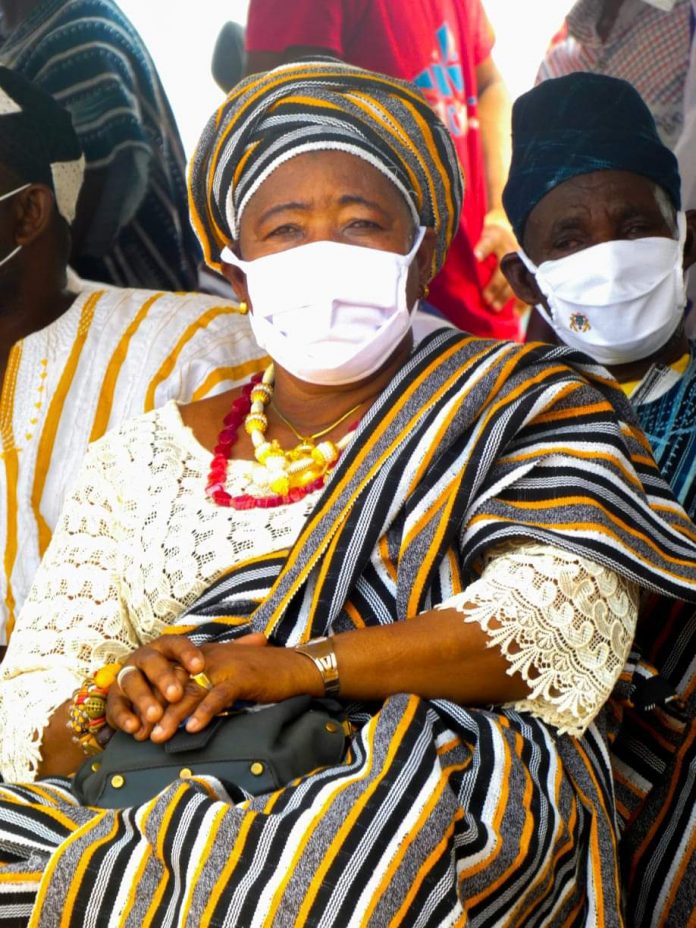 Queen mothers of the Savannah Regional House of Chiefs have been trained on the need to uphold the peace Savannah region is enjoying.
They were taken through series of active participatory engagement on how to prevent radicalisation and violent extremism, as well as Health and Education.
Speaking to Bole based Nkilgi Fm, the President of the Queen mothers in Savannah region, Kansawurche Hajia Ajara Bukari said, after the successful engagement they learnt that,
the activities of Islamist Jihadis is on the ascendance in the region hence, there must be a collective effort to fight it.
She said, these Jihadis militant groups operate amid communities that have conflict with one another, they mostly gain the sympathy of one faction in a form of brainwashing them or radicalization to use them against others in the form of being their partners while recruiting Community members into their groups unknowingly and that is a way they Integrate themselves into communities where those conflicts exist.
Also, these Jihadis groups exploit the grievances of those communities to gain sympathy addressing dissent either passively or aggressively towards recruiting new members
to their sect.
Kansawurche Hajia Ajara Bukari said these Jihadis groups target mostly the unemployed people in the community and women farmers who mostly walk in groups to the farm to fetch firewood and other activities kidnapping most of these people to brainwash them into joining their groups.
She said they are mostly young strange men and women in the community hence all should be very observant and report to their Chiefs, Imams, Pastors and opinion leaders on what they see.
The President of Queenmothers for the Savannah Region said the porosity of the Ghana- Cote d'Ivoire border in the Bole and Sawla Kalba districts to the west of Ghana poses a big threat to the peoples vulnerability therefore, communities along these flash areas should be very careful in their movement and try as much as possible to be observant whiles reporting any strange movement to the security authorities along these border towns.
On health, the Queenmothers were also trained on the prevention and adherence to the COVID 19 protocols and the new Marburg Virus.
Kansawurche Hajia Ajara Bukari, said though the number of cases of COVID-19 is down, we must adhere to the protocols of the covid to totally eradicate the virus.
She said, the Savannah region health unit is still under taken series of vaccination exercises in various communities and all must take advantage of it because Savannah region has recorded lower figures of people vaccinated against COVID-19.
On education, Kansawurche Hajia Ajara Bukari explained that the Queenmothers have also been trained on parents interest and support for their childrens education to improve falling standards in Savannah Region, she stressed on the need to inculcate and promote the Gonja language in all the various schools and institutions in Savannah region because as an ethnic group and people Gonjas are losing their heritage of discipline in their mother tongue.
She said Gonja Teachers should make it a priority to passionately sacrifice time and effort to teach our young children their language because it will keep Gonja heritage and traditions intact.
Also she pleaded with those who have leant Gonja at the University to make it a point to volunteer to teach the language to young children to enlighten them with knowledge of their traditions and norms to add up to their formal education.
She concluded on the need for peaceful coexistence amongst the various settlers and indigenes in the various communities in the Savannah Region.
Source: nkilgifmonline.com