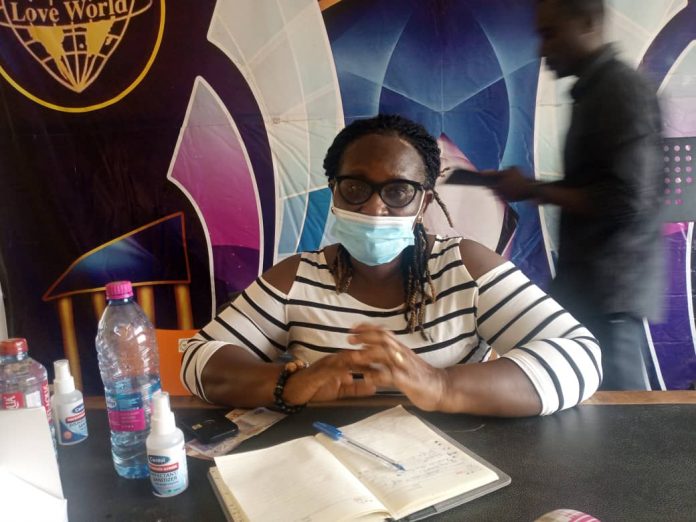 The programs Manager of the Ghana Blind Union, (BGU) Dr. Mrs Elizabeth Sitobi has said the media play a key role in national development and issues of disability are also part of national development therefore the media need to be brought on board.
Dr. Mrs. Elizabeth made this statement when she met with the Bole District Executives for the GBU on Tuesday 10th August, 2022.
She said the media always present stories on the bad side of disabled persons and fail to present the good side of them when there are some of them that also have the good side.
Dr. Mrs Elizabeth Sitobi added that when national issues arise, the disabilities are not brought on board to hear from them how those issues affect them and therefore called on the media to engage the disabilities to hear from their side.
She said this will encourage other disabilities and parents who have such impered persons to have hope and believe in themselves.
In an interview with Bole based Nkilgi Fm, Dr Mrs Elizabeth disclosed that their visit to the Bole District is to execute a project they are doing entitled Human Rights Project which look at issues bordering abuses and to empower disabilities to seek for justice from institutions of justice.
She added that the last time they were here in Bole, they identified some issues of violation on marital abuses of some disabled persons.
Dr. Mrs Elizabeth Sitobi said they were therefore in Bole on a follow up to know how far they have gotten to in resolving some of the issues, because they met the leadership of institutions of justice and had sensitized them on practical issues that confront persons with disability.
Speaking with the Bole district General Secretary of the GBU, Mr. Salifu said the executives sometime ago came to meet them and they met with some other stakeholders like the police, chiefs, social welfare and others.
He said at the meeting, they outlined the problems the blinds encounter especially what blind women and men go through in the hands of their husbands and wifes in the district.
Mr Salifu Adama stated that some of the issues they encounter in the district regards marriage have been resolved while others are yet to be resolved and they therefore promised to make sure that they are all resolve by the end of the year.
Source: nkilgifmonline.com