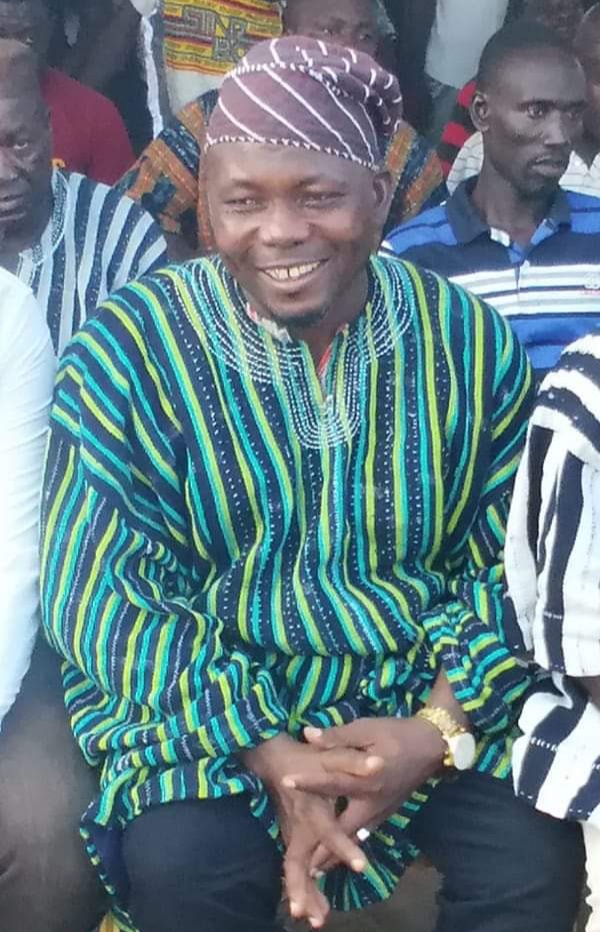 A former Damongo Constituency Youth Organiser of the National Democratic Congress (NDC) Alhaji Fuseini Alhassan Rambo has justified reasons why he is now a member of the New Patriotic Party (NPP).
Alhaji Rambo was responding to comments from Callers into Bole based Nkilgi FM after a story Nkilgi runned on Alhaji Rambo.
Alhaji Rambo led a delegation to donate GHc10,000 from the Member Parliament (MP) for the Damongo Constituency and Minister for Lands and Natural Resources Hon Samuel Abu Jinapor to support a young man from the Damongo who was involved in an
accident and currently on admission at the Upper West Regional Hospital.
Mr Mahama Suweidu on the 8th of May 2022 was involved in an accident in Damongo when he tried to avoid a collision between a motorking he was driving with a car driven by a female police officer resulting in the accident.
The young man unfortunately lost one of his leg in the unfortunate incident and still receiving treatment.
While some Callers praised Alhaji Rambo for boldly abandoning NDC, others described him as a "hypocrite" and a "stomach politician".
Alhaji Rambo who is the current Damongo Constituency Deputy organiser of the NPP responding to this on Nkilgi Fm said the NDC did not recognised all that he did for the party and was treating him like he was begging to be with them.
Alhaji Rambo sought to blame the former MP for the Damongo Constituency Hon Mutawakilu Adams Garlus for his exit from NDC.
He narrated all his good works for the former MP Hon Adam Mutawakilu Adams whom he said later stabbed him at the back by worming against him during the last NDC Constituency executive elections he contested.
Alhaji Rambo recounted how he was sacked from the residence of the MP for the Yapei-Kusawgu Constituency at Buipe after the Savannah Regional Chairman of the NDC Alhaji Seidu Imoro accused him of working aginst the Damongo Constituency NDC candidate in the 2020 election.
He said he was an unnecessary suspension letters by the Executives of the NDC in the Damongo Constituency.
Alhaji Rambo said his father was an NDC Chairman for the Damongo Constituency and so he has been an NDC member rising the the ranks to become the Damongo Constituency Youth Organiser.
The NPP Deputy Organiser mentioned all his good works over the years but decided to join NPP because he felt he was being given a raw deal.
Alhaji Rambo explained that he likes NDC but has no regrets for joining NPP apart from former President John Dramani Mahama, the MP for the Damongo Constituency and Minister for Lands and Natural Resources Hon Samuel Abu Jinapor is next star of politics in Savannah and will surely rise I politics just as people saw John Dramani Mahama as a potential President when he started his politics.
He further said he as an illiterate knows that his highest opportunity in the party is to become a watchman which by the grace of God will not do it.
He recounted what he went through but was still patient until he realised that it was becoming too much and decided to switch camp to the NPP since he knew he had no certificate what so ever to hold any position but was fought day and night by people with certificates.
He added that the Damongo issues that has led to his camp switching is not new to members of the party especially some executives in Bole who tried their best to solve the issues but could not.
Source: nkilgifmonline.com