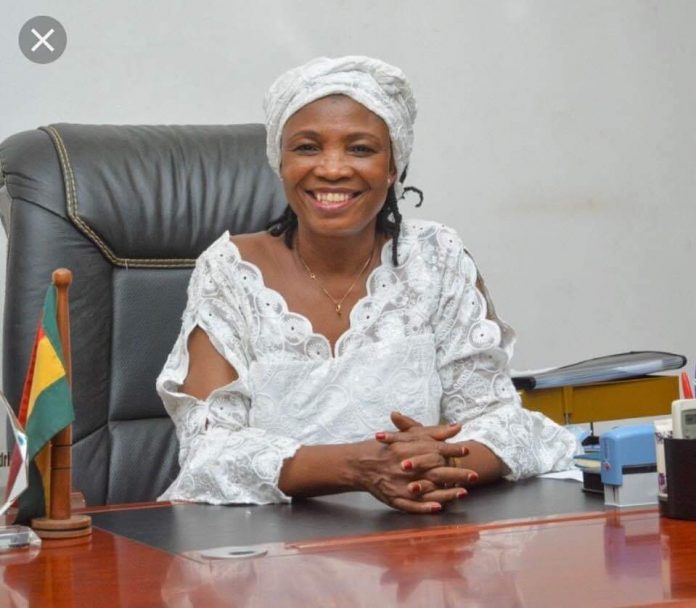 The confirmed District Chief Executive (DCE) for Bole in the Savannah Region Madam Veronica Alele Herming has officially been sworn into office following her confirmation by the assembly members last Thursday.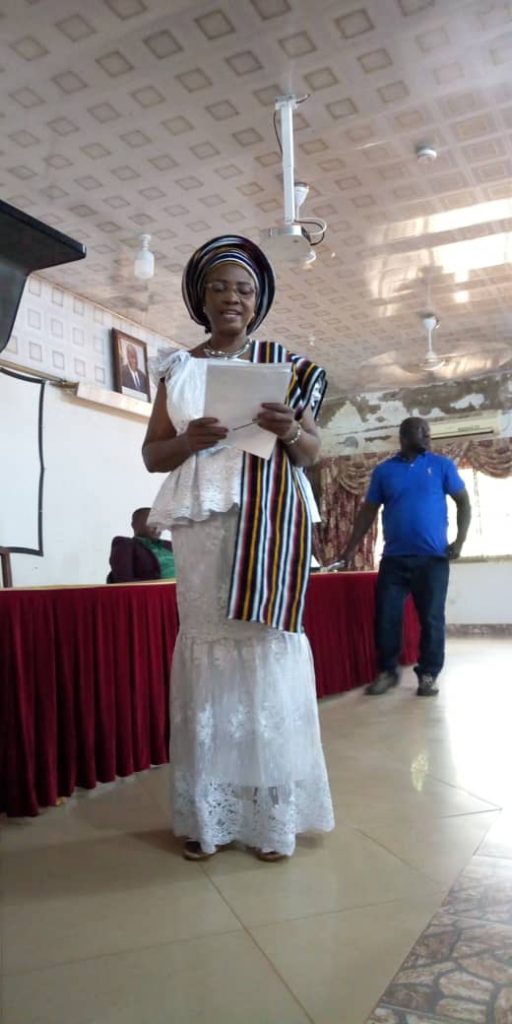 The swearing in ceremony took place in Damongo at the conference hall of the Savannah Regional Coordinating Council on 2nd November, 2021. The Bole DCE took the oath of office, oath of allegiance and oath of secrecy conducted by the principal state attorney, Mr Salia Qudus.
Presided over by the Savannah Regional Minister, Mr Saeed Muazu Jibril, Madam Veronica Herming was charged to continue her good works even though the road has not been easy for her over the years.
He advised the DCE to collaborate with the Chiefs and opinion leaders including the assembly members for the development of Bole.
The Regional Minister said he the knows and proud to always tell everyone that Madam Veronica Herming is yet to be matched by any DCE in the region interms of development but quick to add that our people look beyond development.
He disclosed that the Savannah Region has been ranked 2nd out of 16 in the recent league table released and urged the DCE to work extra hard for Bole to be ranked as one of the best in the country.
The minister reminded her that she has three more years to do more for the development of Bole.
The Bole DCE Madam Veronica Herming thanked everybody that was involved in her confirmation after she was first rejected and renominated by the President.
She promised to put up her best to ensure development is brought to the doorsteps of the people by continuing from where she ended in the last four years.
She however lamented about the inability of her colleague the Municipal Chief Executive (MCE) nominee for the East Gonja Municipality Mr Mohammed Tamimu not being able to get the nod to be sworn in with her after he was rejected for the second time.
Earlier, five confirmed Municipal and District Chief Executives (M/DCEs) out of the seven Districts in the Savannah Region were officially sworn into office last month.
Source: nkilgifmonline.com