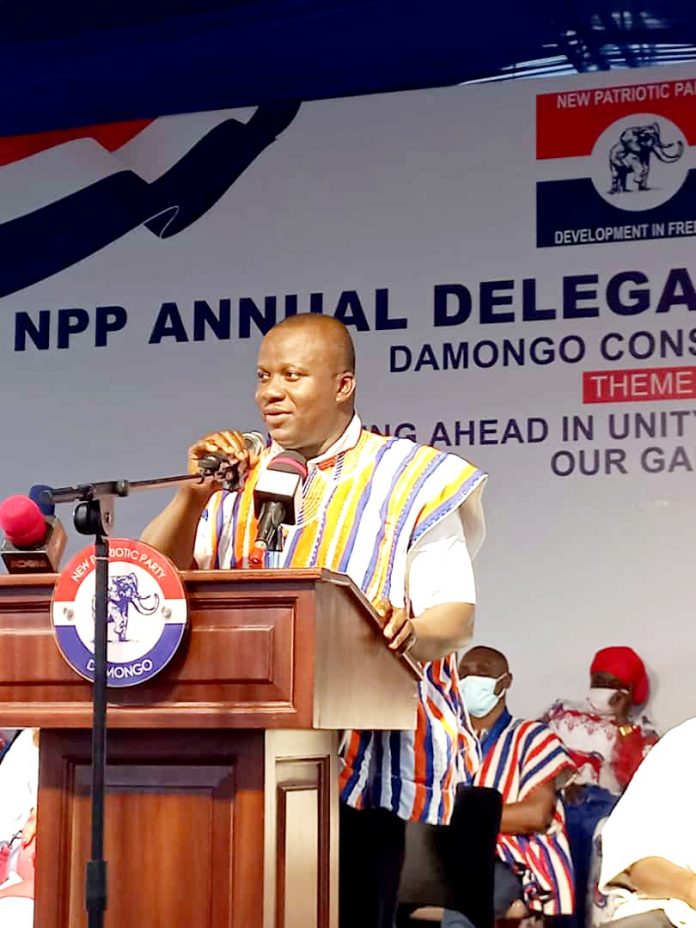 The Member of Parliament (MP) for the Damongo Constituency and Minister for Lands and Natural Resources, Hon. Samuel Abu Jinapor has called on constituency executives and party faithfuls of the New Patriotic Party (NPP) in the Damongo Constituency to work together and remain united.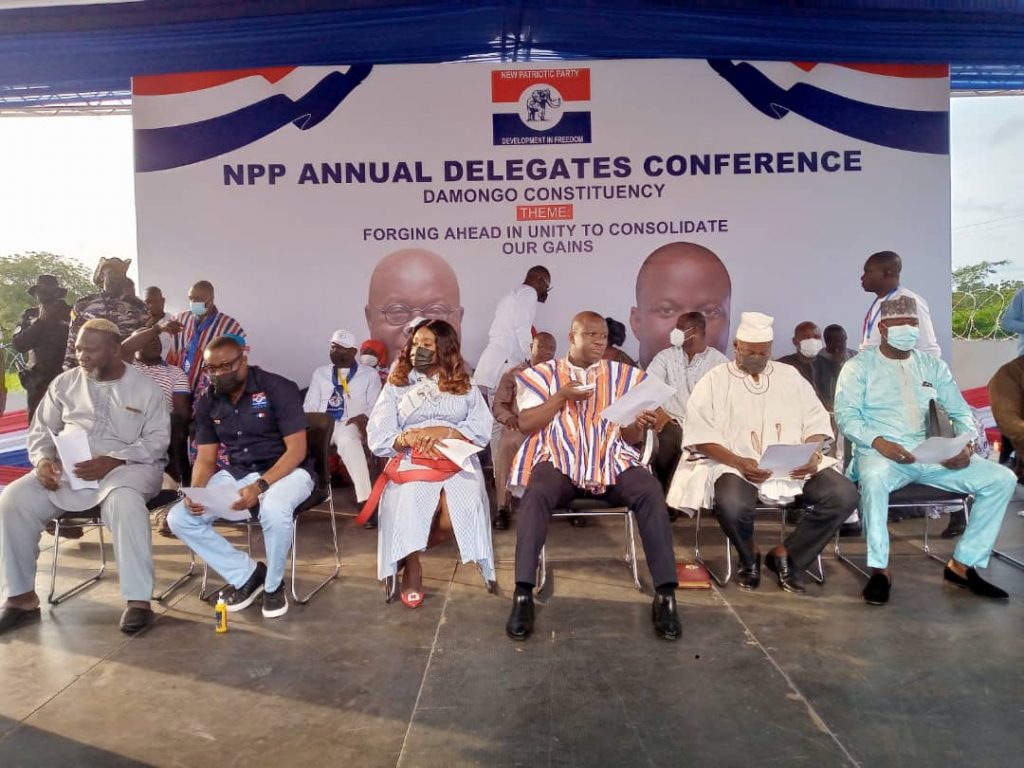 Addressing delegates at the Damongo Constituency Annual Delegates Conference held in Damongo on 3rd September, 2021, Hon Abu Jinapor thanked the Constituents for their support and making sure the seat is delivered for the NPP.
He added that the seat will remain a safe seat for the NPP for a very long time only through unity and togetherness.
He disclosed that a lot is happening in the Constituency when it comes to development and asked for members of the party across the Savannah Region to remain very strong and exercise much patient since everyone in the party will definitely get his or reward even if it is not immediate.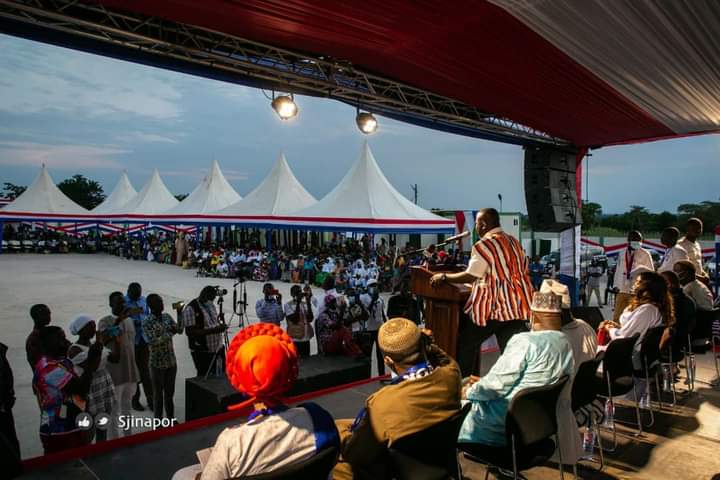 The MP stressed that what their opponents saw in 2020 general elections was a fraction of their hard work and that he will lead a team in the 2024 elections with the sacrifices of the party in the region, to fight for every single vote in the Savannah Region.
The Minister of the Savannah Region Mr Saeed Jibril Muhazu also in an address said the Damongo Constituency seat is going to be won back to back by the NPP for the next 12 years with Hon Abu Jinapor as MP.
He therefore tasked members of the party who have interest in the Damongo seat to wait patiently and rally their full support behind the lands and natural resources minister since he is performance so far is outstanding.
The Minister added that he himself is eyeing the Damongo seat but waiting patiently to come up after the 4 term of the MP to come to an end hence everybody must equally wait.
Mr Saeed Muhazu said the foundation and hardwork of the Damongo Constituency MP will see the seat becoming a permanent one for the NPP in the Savannah Region and will readily be won anyday and anytime no matter who becomes the parliamentary candidate after Hon Jinapor.
The Deputy chief Executive officer for the Ghana export promotion and two times defeated parliamentary candidate of the NPP in the Damongo Constituency Mr Albert Kassim Diwura also advocated for the unity of members of the party in the Constituency to ensure the safety of the seat.
The NPP conference drew participants from across all the 12 electoral areas of the constituency.
Other speakers included, NPP Member of Parliament for Yendi constituency, Hon Aliu Faruok; the Savannah Regional Chairman of NPp, Alhaji Iddrisu Sulemana aka Proff Kalamonia and others.
Source: nkilgifmonline.com