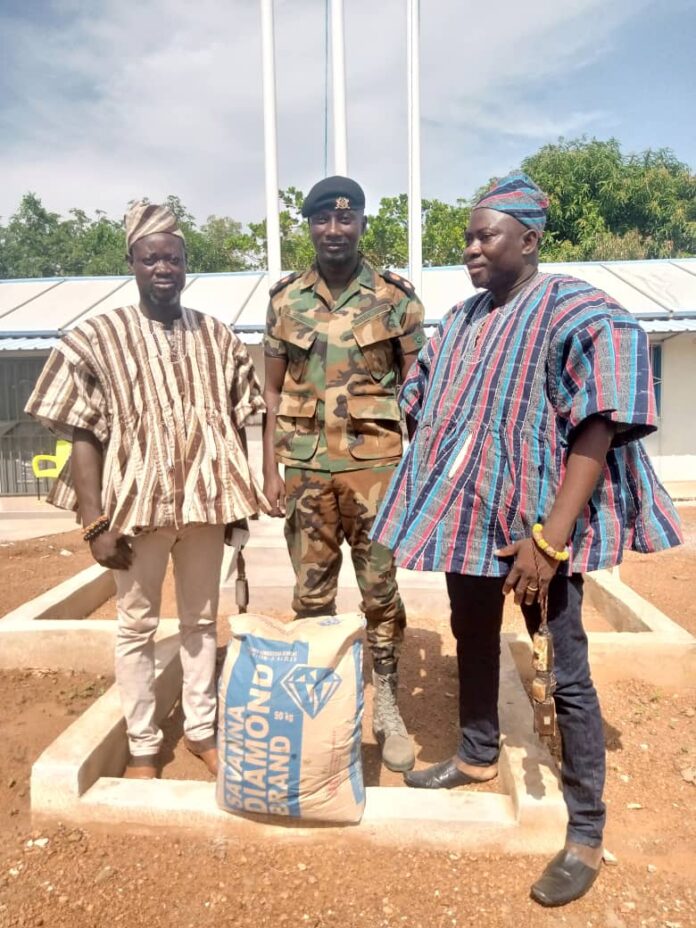 The Paramount Chief of the Buipe Traditional Area of Gonja and Vice- President of both the Gonja Traditional Council and Savannah Regional House of Chiefs Buipewura Abudulai Jinapor (II) on the 21st April 2021 donated Five Hundred Bags of Cement to the newly established 155 Amoured Regiment of Ghana Arm Forces at Damongo, capital of the Savannah Regional.
The donation was done on behalf of Buipewura Jinapor (II) by two sub chiefs from Buipe, Kunshiwura Mankir Ziblilu and Neripewura Abubakari Kipson Panfia at Damongo.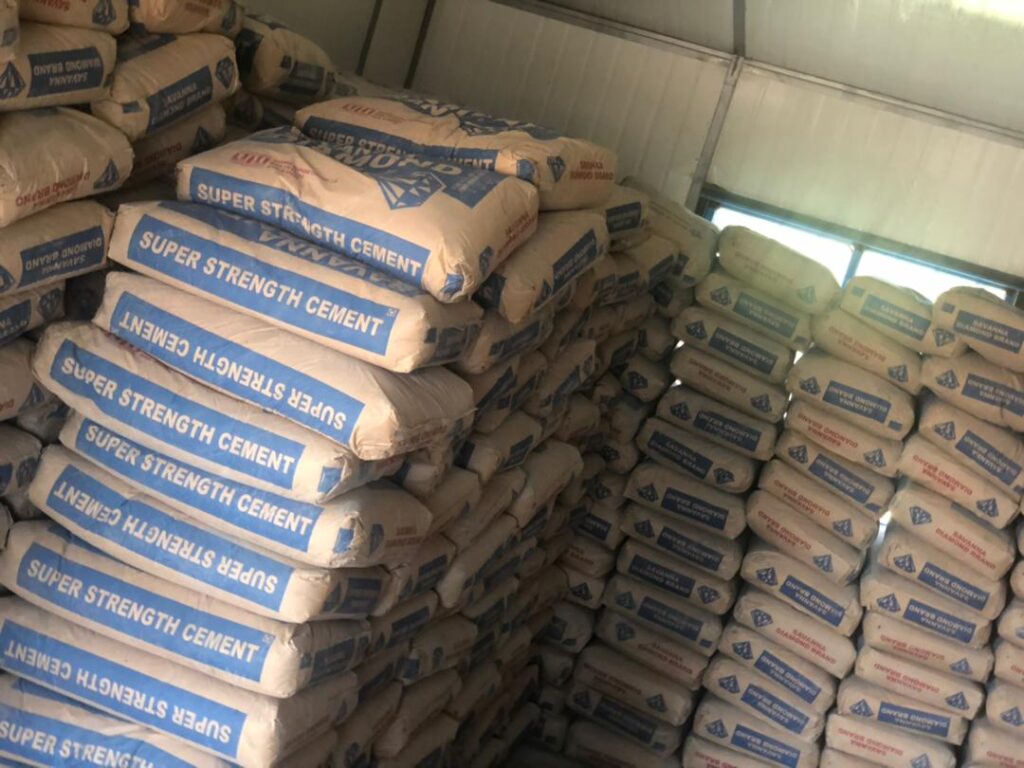 Speaking to Bole based Nkilgi FM, Neripewura Abubakari Kipson Panfia who is also the Secretary of Buipewura Jinapor (II) said the Commander of the 155 Amoured Regiment, Lieutenant Colonel Aaron Osei was surprised receiving the donation at short notice and sais he will immediately put it to use and also inform his superiors accordingly.
Nerepewura further said the Commander incharge of the 155 Amoured Regiment, Lieutenant Colonel Aaron Osei deem it neccessary to visit Buipewura Jinapor (II) to and during the visit the Buipewura promised to donate the cement to the Amoured Regiment as apart of his contribution towards the rehabilitation of the former 'Chinese yard 'in Damongo which was given to the 155 Regiment as their temporal residence.
He said the Buipewura on 16th May, 2021 fulfilled his promise by donating five hundred bags of cement for the rehabilitation of the home of the Amoured Regiment.
Nerepewura said the 155 regiment assured the Buipewura of doing their best to help maintain peace in the Savannah region.
Source: nkilgifmonline.com