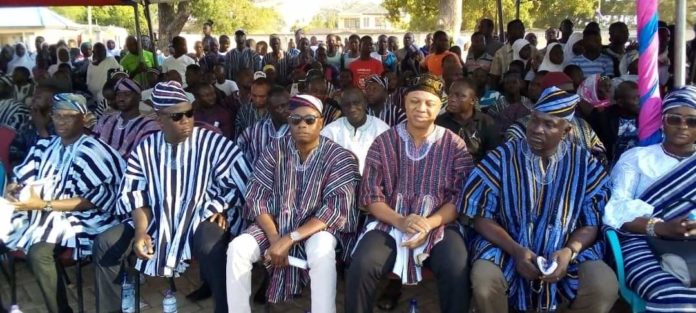 The King and Overlord of the Gonja Traditional Area, Yagbonwura Tuntumba Boresah (I) has called on the people of the Savannah Region to embrace peace in the region and further thanked the committee of eminent Chiefs set up to go into the chieftaincy issues in the region for ensuring there is now peace in the Sonyo Traditional area.
The Yagbonwura tasked the committee to make sure the other areas in Gonja with similar chieftaincy issues are also resolved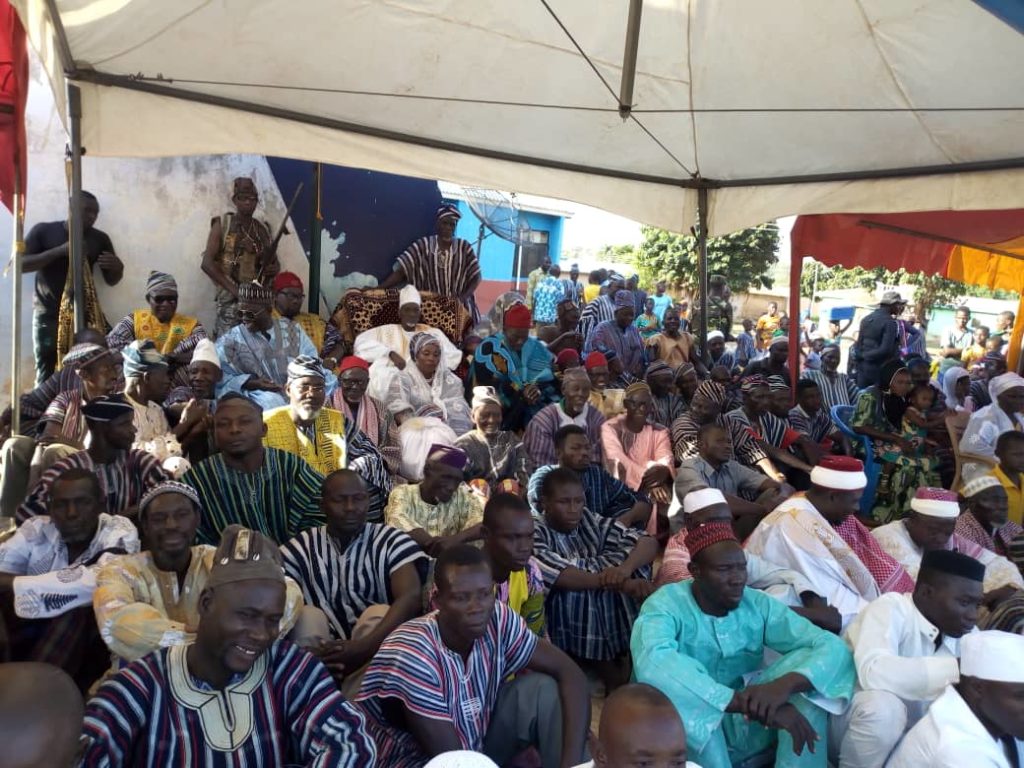 A speech read on Yagbonwura's behalf by the registrar of the Gonjaland Traditional Council Mr Abutu Kapori last Saturday 16th November under the theme; "Savannah Region,The Year Of Return: The Role of Gonjalanders", advocated for the need for peace since the region cannot develop without peace and unity.
The Yagbowura appealed government to as a matter of urgency attend to the residents of Damongo since water crisis has become an albatross on the neck of the residents.
On the creation of constituencies and districts, the Yagbonwura said it is a key concern among the people of the Savannah Region to have more districts and constituencies created in region.
He mentioned that the Kulaw area of the East Gonja Municipality, the Tuna area of the Sawla- Tuna- Kalba District, the Bamboi area of Bole District and the Kusawgu – Tuluwe area of the Central Gonja District among others should be considered for districts and constituencies.
The Special Guest of Honour for the Damba festival, Hon Adam Salifu Braimah who double as the Savannah Regional Minister addressing the chiefs and people at Yagbonwura's Damba festival at Damongo assured the Yagbonwura that the Damongo water situation will soon be a thing of the past.
Hon. Salifu said work will soon commence with laying of pipes from the Yapei River through to Damongo.
He further assured the Yagbonwura that interim measures are being put in place to end the struggle for water especially in the Damongo township since water tankers from the Ghana Water Company will be deployed to Damongo as soon as possible in coming days.
Touching on development, Hon. Salifu said work on the Regional Coordinating Council has commenced and is expected to be completed in June 2020.
He called for peace and said without peace development will always suffer in the Savannah Region. He commended the Gonja Traditional Council for resolving the Chieftaincy dispute of Sonyo and wish the Chieftaincy issues at Bole and Damongo are resolved.
Earlier in the day former President John Dramani Mahama made a donation of 10bags of rice, 10 cartons of assorted drinks, 10 cartons of liquor drinks, 5 cartons of oil and a cash amount of Ghc5,000.00 to support the Yagbonwura towards the 2019 Damba celebration. HE John Dramani Mahama was personally present the Jakpa Palace to make the donation to the Yagbonwura.
The 2019 damba festival saw many people across Ghana converge in Damongo with politicians from all the political parties fully represented.
Source: nkilgifmonline.com/ Zion Abdul- Rauf, Damongo